HDFC Bank Credit Card – Rs. 12,000 Minimum Income Requirement
HDFC Bank (Housing Development Financial Corporation) is India's largest private sector bank by market capitalization. Credit card is one of the product offered by the bank which can be used for almost any purpose and comes with attractive benefits and most importantly enhanced security to prevent misuse when the card is stolen or lost. Other services offered are loans, retail banking, forex, fixed deposit, demat services, and others.
Credit cards are accepted globally both for online and offline transactions. And you can take loan against credit card and withdraw cash from ATM.
Like other banks, HDFC bank also has eligibility criteria for approving credit card, which varies for each card type. However the most common criteria is the annual income. Higher the income, higher would be the chance of approval and credit limit too. On the other hand, individuals with lower income may have to face rejection since their repayment capacity may not be strong.
Here are some of the cards along with the income requirement as shown in the below table.
| Sr. No | HDFC Bank - Credit Card Name | Minimum Annual Income Required | Equivalent Minimum Monthly Income |
| --- | --- | --- | --- |
| 1 | Freedom Card | 1,44,000 | 12,000 |
| 2 | Bharat CashBack | 1,44,000 | 12,000 |
| 3 | Diners Club Premium | 7,20,000 | 60,000 |
| 4 | Diners Club Rewardz | 3,60,000 | 30,000 |
| 5 | Business Regalia First | 7,20,000 | 60,000 |
There could be more cards requiring low income. However details for other cards could not be obtained and users are requested to contact bank for more details.
What to do if you do not meet the income required by the HDFC Bank?
There are many other banks offering credit cards for low income earners with some requiring very small monthly income. For e.g. Vijaya Bank offers two cards Visa Classic for Salaried requiring salary of Rs. 5,000 and Visa Gold for Self Employed requiring income of Rs. 8,000.
Features:
Interest free period of upto 50 days
Cash withdrawal
Balance transfer
Reward points
Fuel surcharge waiver
Lounge access
Cash back
Free add-on card and many others
Documents required:
Income proof – salary slips for the last 3 months. For self employed, Income tax return
Photo-ID proof
Address proof and others
Some of the fees charged are:
Joining
Annual
Cash advance
Late payment
Processing fee
Foreign currency transaction
Reissue of lost/stolen or damaged card
Petrol transaction surcharge
Remember that:
The payment date is the last date by which bank should receive fund from the card owner on the due amount. If card user doesn't pay the minimum balance due or full payment, then he/she would be charged revolving credit in addition to the GST.
Author Bio:
Hi, I am Nikesh Mehta owner and writer of this site.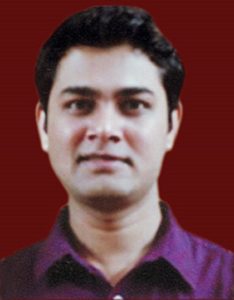 I'm an analytics professional and also love writing on finance and related industry. I've done online course in Financial Markets and Investment Strategy from Indian School of Business.
I can be reached at [email protected]. You may also visit my LinkedIn profile.