SBI Credit Card with 25,000 Limit: Low Income, No Credit History Check
Post demonetization, there have been instrumental rise in efforts for making India a digital economy. Various businesses or service providers who were once accepting only cash are switching to cashless transactions. And banking on this golden opportunity are obviously the banks and wallet companies such as Paytm, PayU, MobiKwik and others. However the biggest beneficiary has been bank as there has been a huge deposit of cash in their pocket and at the same time, they have witnessed a significant surge in card usage. And to benefit from this further and at the same time generate new customers – SBI will be launching credit card for low income earners with a
monthly credit limit of Rs. 25, 000
. This card would be available in the market in 2-3 months.
Features of 25, 000 limit card:
Since this is happening for the first time in the history of Indian banking that such as card will be launched. Let's look at the features of the card:
No strict income criteria: The first eligibility criterion for getting card is monthly income of the applicant. If income is low then chances of getting a card is bleak. However the most striking feature of this card would be that the income cap will be largely reduced. Check out credit cards for poor earners available in the market.
Low credit limit: Since the target audience of SBI is low income individuals; the credit limit available would obviously be very low. And it would be capped at Rs. 25, 000 per month. Normal credit card has limit of minimum Rs. 50, 000. But this should not be a problem for the users of the card, since they get free money for a month to spend in addition to the following exciting feature.
No credit history required: In the current market scenario, any credit approval is granted on the basis of thorough back ground check of the applicant. From fetching the financial transaction history from CIBIL to social profile check; banks are evaluating applicant in every possible way before approving any application. However this card for lower income earning, will require no credit history check.
Fast Delivery: Card would be delivered in a short time period compared to normal card which typically takes average 10 – 15 days to receive by the applicant. The reason for doing this is to tap large prospects base.
Interest rate: It is expected that this card will carry a very low interest rate.
It is also expected that this card will have zero annual and joining fee.
Benefits:
Three entities would be straight away benefitted through this would be the: card user, SBI, and India. Let's see how:
Card user:
Get credit: For honest individuals who were earlier not getting card will now easily get it.
Build Credit History: Although there are credit cards for low income earners, not everyone gets card approval. This is due to lack of credit worthiness. However with this card, any person with no credit history but who actually has a capacity to repay money can get the card. Once they start using it and repay the due amount on time, their credit history will start to build. And this directly will increase their likelihood of getting access to higher credit limit cards and loans such as personal, car, home loans and others. Check out personal loan for low income earning individuals.
Money saver: In the age of cash backs and reward points, people with no cards were not getting any of these. However once this minimum income requiring card is launched more and more people will get various discounts and eventually they can save money, as they start spending more.
For the bank:
New customers: Since the main objective is to make people use card and switch to go cashless, SBI will get new card customers.
Profits: As more and more people start using this card, bank will start making profit through the interest earned. Moreover bank can cross-sell more services to these customers. So more service mean more revenue for SBI.
For India:
Promote digital economy: The whole objective of currency ban was to push people to transact digitally and rely less on cash. As such card reaches to more and more people, the vision of making India a less cash economy will definitely get a boost.
Once the card is launched, more banks will pitch in to generate more customers and launch such cards.
Eligibility:
It is expected that State Bank of India will provide this card for their existing bank customers. They will look at the transaction history and based on that this low income card will be given.
Even honest Jan Dhan Account users will get this card based on their financial history and subject to bank's decision.
Author Bio:
Hi, I am Nikesh Mehta owner and writer of this site.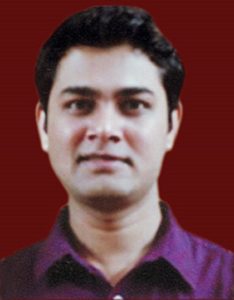 I'm an analytics professional and also love writing on finance and related industry. I've done online course in Financial Markets and Investment Strategy from Indian School of Business.
I can be reached at [email protected]. You may also visit my LinkedIn profile.