20 Credit Cards with No Income Requirement
Having basic knowledge of financial markets is a key. Not keeping track of financial products may result in an individual deprived of important things such as buying stuffs, paying for utility bills, saving money on purchases, etc.
This situation is very common in case of credit card. Many individuals think that having consistent income is a mandatory requirement to own a credit card. However this is not true. There are credit cards with no income requirement. Meaning, card applicant is not required to furnish income proof such as salary slip, IT return, Form-16, etc.
So how to get credit card with no income requirement?
There are two ways to get credit card without income proof or documents:
Credit card against fixed deposit: Also called as secured card. In finance industry, security means collateral which lender takes from the borrower and in return bank offers them money for respective purpose. Common examples of securities are home, car, bike, etc. When an individual wants finance/loan to buy these things, then bank will give you money to buy but in return they will keep these items as a security until the full amount is repaid along with other applicable charges. A secured credit card also works on similar concept. Card applicant has to keep minimum deposit amount in bank account called as fixed deposit account (FD account). And against this deposit, get credit card. Listed in the below table are the credit card against FD:

| Sr. No. | Credit Card Name | Minimum Fixed Deposit Amount Required | Issuing Bank |
| --- | --- | --- | --- |
| 1 | Signature | Rs. 10,000 | Andhra Bank |
| 2 | Payless | Rs. 15,000 | Development Credit Bank |
| 3 | Aspire | Rs. 16,000 | Central Bank |
| 4 | Coral | Rs. 20,000 | ICICI Bank |
| 5 | Instant Platinum | Rs. 20,000 | ICICI Bank |
| 6 | Insta Easy | Rs. 20,000 | Axis Bank |
| 7 | Assure | Rs. 25,000 | Bank of Baroda |
| 8 | Usecure | Rs. 25,000 | Union Bank of India |
| 9 | Unnati | Rs. 25,000 | State Bank of India |
| 10 | Solaris | Rs. 25,000 | Kotak Mahindra Bank |
| 11 | Aqua Gold | Rs. 25,000 | Kotak Mahindra Bank |
| 12 | Advantage Plus | Rs. 25,000 | State Bank of India |
| 13 | Galaxia | Rs. 1,00,000 | Kotak Mahindra Bank |
| 14 | Prosperity Reward Plus | Rs. 25,000 | YES Bank |

Add-on credit card: If any of your family member (father, mother, children, spouse) holds credit card and has been a regular payer then individual with no income can get add-on credit card. These cards are also called as supplementary card and are offered purely on the basis of primary card owners' credit usage and repayment history with no additional cost i.e. they are free. Most of the banks offer add-on cards to their card customers. Prominent banks offering add-on cards with no income requirement/documents are:

State Bank of India – Air India Signature Card
Citibank – Premier Miles
IDBI Bank – Aspire Platinum, Royale Signature, Imperium Platinum
HDFC Bank – Regalia First
Advantages
Access to recurring free credit after regular monthly repayment
No interest for limited period also called as interest free credit period
Interest rate is low compared to unsecured card
Helps to build or improve credit history
Credit limit can be increased by depositing more money into the FD account
Good for first time applicant who are joining their first job, retired individuals with no fixed monthly income, housewives, low income earners.
Author Bio:
Hi, I am Nikesh Mehta owner and writer of this site.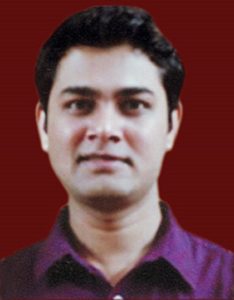 I'm an analytics professional and also love writing on finance and related industry. I've done online course in Financial Markets and Investment Strategy from Indian School of Business.
I can be reached at [email protected]. You may also visit my LinkedIn profile.