7 Ways to Pay HDFC Credit Card Bill from HDFC
Paying credit card bills on time is very important as it directly reflects on your credit score, although there are many other factors impacting your credit score. In addition to this frequent late payment can also result in heavy penalty, card disapproval, denial of any reward points and others. So always remember to pay your bills on-time. Read more on how to benefit from credit card HDFC credit card bill payment is very easy and the bank offers following seven convenient options to pay credit card bills for it's customers as follows:
NetBanking: For making credit card payment via this method, you must have NetBanking facility enabled along with credit card linked to it. For linking, credit card ATM pin is required.
HDFC MobileApp: Here's how to make credit card payment via HDFC bank's mobileapp. You need to first download the app on your mobile and have active internet at the time of payment. Keep your customer ID handy as you need to enter this. After successful login, go to Credit Card>>Payment. And then make payment from your account. HDFC mobileapp is completely free and can be downloaded for different devices such as android, iPhone, Nokia, Windows and SMS banking.
HDFC Mobile Site: Visit https://m.netbanking.hdfcbank.com/netbanking/ from your mobile phone. The interface is self-explanatory. Keep your customer ID and password handy which is same as used for desktop version of the website.
ATM Funds Transfer: For this, visit HDFC ATM and then pay your credit card bill either through your savings or current account.
Cash: Visit any HDFC branch counter and directly pay cash. You can also deposit cash at HDFC ATM.
Cheque Payment: The cheque should payable to "HDFC Bank Card A/c followed by your 16-digit credit card number" and deposited at any HDFC ATM or any of it's branch.
AutoPay: This is the most convenient method in terms of security and time saving as you can pay any of your bills not just the credit card. All you need to do is day of the month on which payment should be made and the money will be debited from your bank account automatically. But make sure you have sufficient funds in your bank account. HDFC bank requires their customers to fill autopay registration form. You can either instruct bank to pay just the minimum amount due or total monthly outstanding payment. Most importantly always check your bill in order to track any unwanted transactions billed and raise the dispute accordingly with the company. For this, schedule monthly viewing of due dates for every bill. Check out how to dispute credit card mistakes
Benefits of paying bills online
There are many rewards, card holder can get by paying bills online such as air travel points, cashback and others
Process is very easy and time saving
Is environment friendly as everything is automated
Reduce human efforts and improves efficiency of the bank
Important tips while making online payments:
No system is 100% hack-proof. So it is our duty to protect yourself while doing any online transaction.
Make sure the card application webpage of the bank starts with "https" and not "http".
Also check whether the green colored padlock in the browser is closed. If it's open, then it's unsecured.
Avoid using public computer as they're more prone to hacking
Once payment is made, Log Out of the website and then close it
Password should be not be kept very easy
Keep changing the password often
Never save password anywhere on your computer. Save it online in your personal E-mail.
Always keep your browser updated
Always protect your computer using anti-virus and update it everyday. See also credit card safety tips while shopping
List of HDFC Credit Cards:
HDFC offers range of credit cards to it's customers. Here is a small list: You can check other cards online on HDFC website.
Platinum
Platinum Plus
Visa Signature Chip
World MasterCard
Womens Card – Solitaire
Premium Travel Cards
Gold
Titanium
JetPrivilege HDFC Bank World
Platinum Times Card
Titanium Times Card
Always remember to make card payments on time to avoid your any negative impact on credit score. Check out how to improve credit score.
Author Bio:
I am Nikesh Mehta, owner and writer of this site.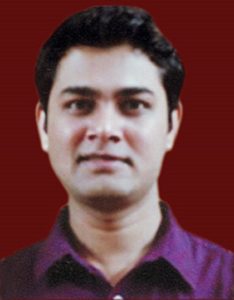 I'm an analytics and digital marketing professional and also love writing on finance and technology industry during my spare time. I've done online course in Financial Markets and Investment Strategy from Indian School of Business. I can be reached at [email protected] or LinkedIn profile.