14 Bank Account, Debit Cards for Kids in India: Eligibilty, Features & More
Teaching your child value of money is must for their financial future. No school will ever teach this important thing. And it is the responsibility of the parents to make their child learn on how to save and spend as they grow.
One way they can do is by opening savings account for them and regularly contribute money into it. So when the child starts managing the account and starts to understand the concept of interest, he/she will become knowledgeable enough to understand the need of saving for long term and its benefits. Along with the bank account for minors, banks also offer debit cards, but with certain terms and conditions. However considering the age of the child, banks put a transaction limit on the card. This in a way, teaches the value of spending – when and where.
Here are some of the banks offering debit card for minors, along with the eligibility:
Bank Name

Account/Debit Card Name

Card Features

Age - Eligibility

ICICI

Young Stars

1) Daily withdrawal/transaction/online transaction limit of Rs. 5000
2) Zero Liability Protection in case of loss/theft of card
3) Payback Rewards
For children with age between 1day to 18 years
ICICI

Smart Star

1) Daily withdrawal/transaction/online transaction limit of Rs. 5000
10 years to 18 years

IDBI

Kids Debit Card

1) Insurance cover upto Rs. 8000
2) Daily withdrawal/transaction limit of Rs. 2000
3) Get 2 loyalty points per Rs.100 spent"
NA
HDFC

Kids Advantage Account

1) Card can be issued on child's name
2) ATM withdrawal limit of Rs. 2500
3) Daily shopping limit of Rs. 10000
4) Free cash withdrawal at any bank's ATM
For minor upto 18 years of age
SBI

Pehla Kadam & Pehli Udaan
1) Withdrawal/POS limit of Rs. 5000
2) Photo of minor embossed on the card
1) Pehla Kadam - Any age
2) Pehli Udaan - Above 10 years
Kotak Mahindra

My Junior Account

Daily withdrawal limit of Rs. 5000

NA
Axis

Future Stars

1) Personal accident insurance cover of upto Rs.2,00,000
2) Lost Card Liability and Purchase protection liability of up to Rs. 50,000
Below 18 years
YES
My First YES Account

Customized daily withdrawal limits between the range Rs.1000/2000/5000
For minors of age 10 years and above
Central Bank of India

CENT Bal Bhavishya

NA

Child upto age 12 years

Bank of Baroda

Gen-Next Junior

NA

Children upto 18 years

Karur Vysya

Jumbo Kids

1) No charge on issue as well as no AMC
2) PoS transactions permitted
Child upto age 12 years

Citibank
Junior Account
Limit can be set on card to control expenses
Child above age 15 years

South Indian Bank
Junior Savings Account
ATM cum debit card is free of cost
Age 10-18 years
Author Bio:
I am Nikesh Mehta, owner and writer of this site.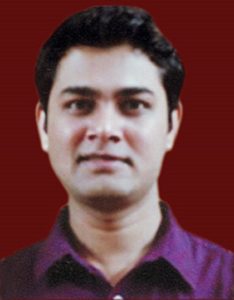 I'm an analytics and digital marketing professional and also love writing on finance and technology industry during my spare time. I've done online course in Financial Markets and Investment Strategy from Indian School of Business. I can be reached at [email protected] or LinkedIn profile.