Passbook for Sukanya Samriddhi Account, Features
Sukanya Samriddhi Account which was announced by India's honourable prime minister Shri. Narendra Modi during the "Beti Bachao Beti Padhao" campaign at Panipat in January 2015 is slowly attracting more and more investors because of the various benefits offered, most important being the tax free status.
This account can be opened at:
Post offices. Read about download form available at post offices.
28 Indian banks (public & private) authorized by reserve bank of India. Read about download form available at banks.
Once your account is opened, passbook will be issued which will look like this: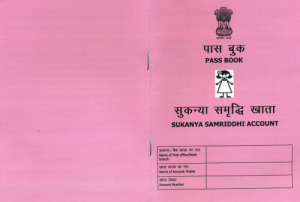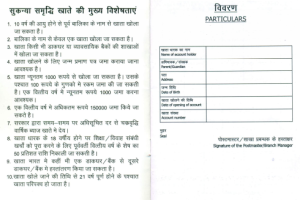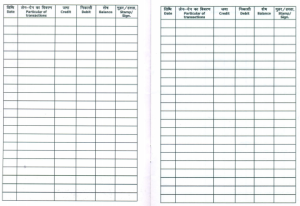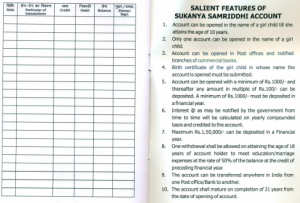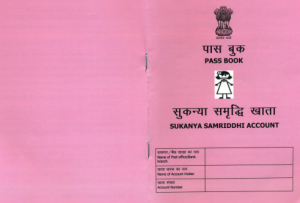 Features of Sukanya Samriddhi Scheme
You can deposit money into the account only in the multiple of 100. i.e. 1000,2000,5000 and so on. But you cannot deposit 1250,1350 etc.
Any bank or it's branch failing to comply with the rules of SSA will attract penal action.
In case of unfortunate death of the girl child, the account will be closed and money will be paid to the natural parents or legal guardian
Loan cannot be availed under the scheme
Premature withdrawal is allowed
Read detailed post on SSA benefits and interest rate calculation for investment of Rs.10000 per year offering a return of Rs.526051 (i.e. 276% return on investment)
Sukanya samriddhi scheme is best designed for the people from rural villages. As of now, only few post offices have started accepting the application form and opening the accounts. Banks on the other hand are not much aware of the processes, so they haven't started the scheme in full swing.
Apart from SSA, few of the schemes launched by Indian government for the people from rural villages as a part of social security are:
Jan Dhan Yojana (PMJDY) – Free zero balance saving account
Jeevan Jyoti Bima Yojana (PMJJBY) – Life insurance cover of Rs. Lakh at a premium of Rs.330 per year
Suraksha Bima Yojana (SBY) – Accidental death cover of Rs.2 Lakh @ a nominal fee of Rs. 12/year
Check out difference between SSA and PPF