10 Ways to Pay Axis Bank Credit Card Bill: Online & Offline
Axis bank offers various credit cards categorized as lifestyle, travel, business, and miles and others. To provide convenience for their customers, bank offers multiple payment options so that missed and late payments can be avoided. There are two types of payments which customers can use for their axis bank credit card bill payment:
Online: Internet banking, Mobile app, SMS, Other bank internet banking, ECS, Visa Money Transfer
Offline: Cash, Cheque, ATM
Online Payment:
Internet banking i.e. through axis bank online banking provided to every customer. Once you login to the axis bank website, you will have to first register your credit card in order to make payment. Follow these steps for registering: Accounts>>Pay Bills>>Add New Biller>>Register as Axis Bank Credit Card-Directpay under the option Credit Card>>Enter biller details, credit card number>>Click on Fetch button and verify card holder's name>>Enter netsecure code received via SMS>>Click Add. Once these steps are done, you can see the biller details in the registered biller and direct pay option. Next step is to make payment. For this: Login to the axis bank website>>Accounts>>PayBill>>Directpay>>Select Registered biller>>Click on Pay Now. You will be given two choices: one time payment or repetitive payment. One time payment requires you to enter payment option, select hot payment checkbox. Once this is done, the money will be directly debited instantly and credited your card account in real time. Repetitive payment: This method of payment requires you to set frequency for setting the payment frequency. And the funds will be debited on the set schedule on particular day as per the number of payments mentioned in the field.
Mobile App: Axis bank offers its app "Axis Mobile" for customers having android/iPhone/Windows smart phones. Visit respective stores i.e. In addition to bill payment, this app can also be used for adding payee, funds transfer, viewing account summary, and much more. And everything is highly secured. Here's how to pay axis credit card bill through mobile app: Download the app using your registered mobile number Login>>Click Accounts>>Click on credit card number>>Click on pay last bill>>enter amount>>confirm payment>>enter mobile PIN. Once these steps are done, you'll receiving message stating "Confirmation Success"
SMS: This again is a simpler way to pay credit card bill. For this you just need, mobile phone. CCP <space> last 6 Digit of your Axis Bank Saving/Current Account No.<space>Payment Amount <space>Last 4 Digit of Credit Card No. So for e.g. if your account number ends with 101010 and amount is 5000 and last 4 digit of your credit card number is 6666, then in order to pay the bill, type and send the following through your registered mobile number to 5676782 CCP 101010 5000 6666 Once this is done, money will be credit card account in the real time.
ECS: This is the most convenient way to make any payment. Be it credit card, loan, utility bill etc. The benefit of this option is that you don't have to remember last date of bill payment every time. Just set particular day before last day of bill payment and the money will be directly debited from your account and credited to the axis credit card amount. In order to do this, you need to fill ECS form with Axis bank and enter bank account details from which you would like to set direct debit.
Online through other bank account: You can also pay axis bank credit card bills online through netbanking of other banks such as SBI, ICICI, HDFC and many others. For this you need to enter 16 digit card number and bill amount on the billdesk secured link provided by Axis bank (https://pgi.billdesk.com/axiscard/index1.htm). Select the bank from which you wish to make payment. This will securely take you to your other bank account net banking interface. You will have to then enter userid and password of that bank and make payment.
Visa Money Transfer: Through this option, netbanking or visa debit card can be used to make credit card payment. You can also make your payment using Visa Money Transfer, which lets you use your Net Banking facility or your Visa Debit Card to make your payment.
The above mentioned options to make axis bank credit card payment online are most time saving.
Offline Payment:
Then comes three offline payment options as follows:
Cheque: Issue cheque towards "Axis Bank Card No. (16 digit card number)". Deposit the cheque at any axis branch.
Cash: Visit any axis branch to make the card payment.
ATM: Visit any Axis bank ATM>>Enter your PIN>>Go to Other Services>>Select Bill Payment>>Enter credit card number>>Validation of your card will happen>>Select from total amount due or minimum amount due>>Amount will then get debited from your linked account.
Author Bio:
Hi, I am Nikesh Mehta owner and writer of this site.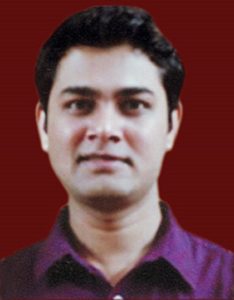 I'm an analytics professional and also love writing on finance and related industry. I've done online course in Financial Markets and Investment Strategy from Indian School of Business.
I can be reached at [email protected]. You may also visit my LinkedIn profile.