2022: 51 AUTHENTIC Ways to Earn Money Online, Offline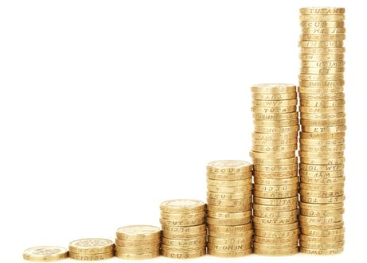 Ever tried searching how to make money on Google? If not, then look at the below image, the search giant displays 2,86,00,00,000 search results from it's massive database.
But the problem is that many of these sites just try to sell you a system so that you can make money. Worst of all, many of these methods don't even work even if you follow all the suggested steps.
In reality, it is difficult to find individuals who bought such courses or books and get rich magically. Such methods do not exist. In fact, it has become tiring to watching fake Internet "gurus" tricking people like us with an objective of growing dollars in their bank accounts.
This is the reason, this article is written which consists of complete guide containing ALL the quick and easy ways to make money. Of course, easy doesn't mean, no efforts are required.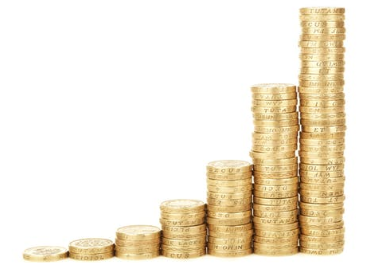 The guide covers 51 reliable ways to earn real money. And since 2019 will start three months down the line, there is enough time to think and prepare yourself with ways to earn additional income from now itself.
While some of these methods will only earn $75; with others you can get a steady income of more than $2,000 each month.
1. Answer paid surveys
One of the easiest ways to make money online is by filling out paid surveys.
You can start generating a small income and use it pay utility bills, make small purchases, or just save a little each month.
But remember that by filling out surveys you won't become a millionaire overnight. However you can make some good extra money.
Reason why this method makes sense is that anyone can register on the various survey websites/apps, and give their opinion by answering simple questions.
You don't need experience or any other requirement. And you just have to give your opinion on things you already know, like, or have used. And the company will pay you for it.
In addition, you can devote as much time to them as you want. In most cases it's fun to answer questions being asked.
And you can do it from any place and any time you want; from home with your computer when you have free time, on the street with your cell phone while standing in the queue and waiting for the bus….
There are paid survey sites on the Internet but listed below are the FREE reliable survey websites.
MySurvey
MySurvey is a company with more than 10 years in the survey market. They send a good amount of questionnaires everyday.
The points earned for each completed survey can be redeemed for all kinds of rewards: money collected through PayPal, gift cards for Amazon, and you can even make donations with your points.
Opinion Center
This is another paid survey company offering several surveys per week.
The rewards offered for answering questions is money sent through PayPal, or gift cards to buy stuffs on Amazon.
GlobalTestMarket
Is one of the most popular survey companies in the world. They send a good number of daily surveys on all kinds of topics: food, holidays, motor racing, cinema, music…
For each completed survey, redeemable points get accumulated in your account.
In GlobalTestMarket there are different types of rewards. One of them is in the form of money, where you can request from $5 to $50. The payment method is PayPal.
But they have also added other types of rewards such as vouchers to buy on Amazon or coupons for different stores.
Toluna
Toluna is a company with more than 4 million registered users. In addition to sending surveys, they also send free products to try at home, and then give your opinion in exchange for money.
The best thing about this website is that the accumulated points can be exchanged for various types of rewards: money (through PayPal), gift vouchers for different stores, prizes such as watches, perfumes…..
SurveyYeah
SurveyYeah is another paid surveys website offering good money making opportunities and a good number of surveys.
The points you earn with each survey can be redeemed for cash via PayPal, or by gift vouchers for Amazon according to your preferences.
This seems to be the most transparent companies offering a 24 hour help service via email or by private message on Facebook.
2. Generate income with binary options
Many people are afraid to start investing in the stock market because they think they will have to put too much money into trading to make a profit.
But there is one type of these investment needing less than 50 dollars to start trading.
It is called binary options. In this type of investment, you don't need to be an expert in stock market or wait for days to see results.
You only have to predict if an asset type will go up or down, and the time.
One of the best recommended broker is IQ Option. Payment is fast, and they have a free demo account to practice and learn.
In addition, with IQ Option you can start trading with as little as 10 dollars in your account.
With this method you don't need to invest a lot of time to make a profit. You can spend 20 minutes every day doing a couple of trades, and the next day see the results and the money earned.
Risks with binary trading
The biggest risk is the capital invested. So it is recommended to start with only $10 and only through legit brokers. But once you succeed, the income earned can be used to pay bills, buying stuffs. And as you gain confidence, you can increase the investment.
3. Is your investments knowledge poor? Use eToro
If you're wondering how to make money in the stock market, but don't know how to invest, try eToro.
Etoro is a social trading and investment platform because you have the option to copy the strategies of other successful investors if you don't know anything about investing.
So, if you don't know how to trade in stock exchange, all you have to do is look for investors with good profits, select the one, and copy their strategies, and generate income as others.
But you should not choose any investor. Selecting the best ones to avoid losing your money.
Here's how:
The first step is to create account on the platform.
After registering, click on the "People" section on the left, and then on the "Advanced Search" option at the top right. You will see a gray box with all the filters.
Select the time filter. It's recommended to choose more than 2 years minimum.
The next step is to set up the profile. Skip the block called "social".
In the performance section, you will have to select it according to the time period you have selected.
If you chose one year, write 10 and maximum 25. If you chose 2 years, it will be 20 and maximum 50.
In the "Profitable Operations" filter, select 70%. So you can be sure that most of the operations you copy will give you good results.
Finally, the block of risks. Select between 1 and 4. The less risky, the less you can lose.
Once you see the results, look at the statistics and profits. Choose the first 6 traders, according to the number of copiers they have.
Look at their charts, and if they are not good, discard them.
Once you select the best two, proceed to copy them and indicate how much you are going to invest and how much you are willing to lose.
If you decide to invest $250, do not be willing to lose more than $50. Or if you want to invest $100, do not lose more than $30.
The minimum deposit at eToro is $200. But by investing only $100 in each trade you can make a pretty good profit.
For example, let the platform work in a automated way. Look for traders with good profits, copy them, and don't go back until eToro notifies that the trade is over.
You can start with 2 trades a week and invest small amount of $50 each, start by copying other people, and work for less than an hour a day.
Risk Alert:
Your capital may be at risk. This is the reason it is recommended to spend only the extra money you have.
But remember – To earn money, you have to take risk and invest money, SMARTLY.
4. Become a writer or translator
Internet is expanding exponentially every day and so are the opportunities to start a new business and earn more money.
So, if you like to write, and want to generate a good income at the comfort of your home then internet is the best place. Here's a great idea to do it: become a writer of articles.
Blogs or even companies having websites need someone to write for their sites, and produce fresh content.
Your work as a writer could involve writing new content for the websites, to proofreading and translating other articles into English.
The important thing in this type of work is that you write entertaining and engaging content on the given topics. This can range from writing about movies, cooking, finance, health to even talking about business or social networks.
If you think you can do it (with good spelling and writing), it's recommended that you try it as soon as possible and start earning money today.
The best recommended platforms are Medium, Upwork and Freelancer.
5. Love talking? Sell your voice!
Don't worry, with this method of making money, you don't have to lose your voice :):):)
If you are a good speaker, you could make your voice a business.
There are websites like VoiceBunny where when you sign up you will be sent work in which you only have to record your voice and get paid.
What does the job consist of? It's about reading texts aloud that different companies and people send. Recording them with your cell phone or computer microphone, and send them the audio you just recorded.
Why would they pay you to do something like that?
Because every day thousands of audiovisual and sound contents of all kinds are uploaded to the Internet: videos, podcasts, audio book, radio announcements…
And the companies that produce them need people to put their voices to the texts that must be recorded to publish these contents.
6. Cashback – Make money by buying things
New year, new life, new ways to earn money. And one of them probably many of them don't know yet is cashback.
If you haven't heard about cashback yet, then here's what it means in a few words: Make money every time you buy something online.
There are many websites depending on the country your live in. For e.g. in India, reliable sites offering cashback are coupondunia.com, Mobikwik.com and others. Whereas in USA, sites like coupons.com, groupon.com and others offer this money saving option.
Buying and earning is a very simple process, user needs to first create account and start shopping from these sites and receive cashback. This is typically a percentage of the purchased amount in the account.
The amount of money you get back varies for each website and the product purchased. Some, for example, will give you 25% of your purchase, and others only 7%…
So literally on every purchase you can make money.
7. Do you know English? Become a translator
You can't imagine how many companies are looking for good translators who work for them by helping them with their texts.
So if you know two or more languages (for example, English and Spanish), you can start working as a translator or interpreter without having to leave home.
There are many companies where you can get such jobs, such as Andovar, Translator's Cafe, or WorldLingo.
8. Sell used products online
Everyone has certain stuffs, such as used books and movies, or clothes that are no longer used. And this can be turned into an excellent money making opportunity.
If in your house you have closets full of these stuffs, hardly used anymore, then you can start selling these used stuffs online.
All you need is to have a product to sell, and put it there for sale. You can for example offer items like necklaces, earrings, toys, clothes, bike…..
If you don't have a lot of money, but want to start selling things made by others, a good option would be to import products from China at a low cost, and then sell it for a higher price.
9. Rent everything you no longer use
Do you have Xbox or a Playstation, a lawn mower or an old laptop/PC at home which is no longer used? Then why not turn this into a income generating source by renting them.
By renting, you could get a good deal of extra money every month without much efforts.
All you have to do is make a list of the items you want to rent, think about how you're going to rent them, and look for people who need them for a few days.
For example, you can advertise what you rent on your Facebook profile, Twitter, or Instagram so that others can contact you.
Also look in forums where people who need to rent these things, or just tell your friends and acquaintances to see if they are interested.
It's true that with this you won't get much (maybe you'll get between $50 and $100 a month). But the things you don't use is lying idle, why not make money out of it.
10. Get money playing on your phone
The so-called "apps" you use daily on your smartphone are, without a doubt, a good source for making easy money.
Just download applications, open them and try them and you could earn a few cents.
Ofcourse the income is less around $15 a month. But if you do it several times a day, the extra dollars can be used to have coffee with your friends, or order a pizza in between.
GiftHunterClub or EasyMoney are the best solution to do this.
11. Buy and sell web domains
Buying and selling domains, unlike other ideas listed in this article, can be a little more complicated and more expensive.
But it can also make you earn very high profits with little effort once you know the steps, and have everything organized.
That's because you'll need the time and good contacts to help you position the domain.
The first thing you should do is buy a domain for a low price. Then, offer selling price. And sell it to someone for a higher price. But remember, the domain you are planning to by should be appealing.
Just an example: the domain hotels.com was sold at $11 million, Fb.com was sold for $8.5 million….
You could use prominent platforms like Sedo and GoDaddy, for buying and selling domains.
12. Start a blog
Creating your own blog is one of the best decisions you can make if you really want to start earning money from home.
The best thing about this method is that there are many options here to generate income, and you only need to choose which one you like the most, or the one that best suits your knowledge.
There are many platforms to create a good blog. But the most widely used is WordPress. To start with this, the first thing you'll have to do is buy a domain and hosting.
There are different companies where you host. But recommended are Bluehost and Dreamhost. These prominent companies offer support services 24*7, at a low price and are used by many bloggers worldwide.
Once you purchased hosting and domain, let's say with Bluehost, you will only have to click on the WordPress icon so that they, automatically, install it, and you can start writing and configure it as soon as possible.
Listed below are the different methods through which you can earn money with your blog.
13. Do affiliate marketing
If you've been wondering how to make money without really owning a product, then affiliate marketing is one of the best alternative.
Affiliate marketing is about promoting other people's products through your blog, and earn a commission for every sale you make.
To do affiliate marketing, the first thing you should do is get traffic on your blog, to increase chances of selling.
The best thing to do is to start your blog on a topic that interests you, and thus gain the trust of your readers.
And when you have a good number of visitors, you will be able to recommend the products and encourage your readers to use them.
Most stores and companies that sell products online have affiliate programs available where you can sign up for free, and start generating income from day one.
Some of the best affiliate programs are Amazon and Clickbank. You can also approach companies offering affiliate program by visiting their websites directly.
The commissions vary depending on the platform and the product you promote. Some have a commission of only 20%, and others have commissions of up to 65%.
For example, you promote a product that costs $45, and its commission is 50%, you would get $22.50 just for advertising it. Not bad, isn't it?
Step 1. Look for an affiliate program
Visit directly on Amazon or Clickbank and register for their affiliate programs. Or you can look for another one that has products that fit the topics you talk about in your blog.
To do this, go to Google and type "affiliates + (the product you're looking for)".
For example, if your blog is about nutrition/diet, in Google you search "affiliates + nutrition". And you would get the sites dedicated to those types of products.
Step 2. Search for products to promote
When you are registered in the affiliate program, choose the products you want to promote. The site will give you a unique link to each product for you.
Those links are the ones you have to put on your blog so that every time someone clicks them, and buys the product, you get a commission for each sale.
Step 3. Talk about those products on your blog
Once you have registered and have products to promote, you should discuss about them in your blog and place the unique links for your visitors to click, and you take the commission on the sale.
14. Write sponsored articles
A sponsored post is one of the best ways to earn money with a blog and expand your network.
What does this consist of? You write and publish article to promote a brand or product in exchange for a previously agreed amount of money.
This helps in creating brand awareness amongst your readers and the company can reach more customers to buy their products.
The functioning of the sponsored articles is basically the same in all cases:
The brand contacts several bloggers to write a sponsored post or one of its products, and thus make an advertising campaign. But it may also be the case that you contact the brand directly for this collaboration.
You receive the proposal (or in the opposite case, the brand receives your proposal) and you accept it, if you agree with the conditions and what they will pay you.
Then, you write a unique article about that brand or product, and publish it in your blog, social networks and other platforms you have.
In this way, that brand or company reaches directly the audience it wants through you, making itself known to your readers to turn them into their customers.
The brands that will contact you (or the ones you should contact) must be companies that sell products related to the topic you discuss in your blog.
For example, if you have a blog in which you write about recipes, don't expect a technology company to contact you. Your readers will be people interested in gastronomy, not in the latest iPhone that has been launched.
It's also important to have some visitors before approaching any brand. If blog was launched last week, and still only your mother and best friend read it, then the chances of a brand contacting you or accepting your proposal to collaborate with them are very low.
When you've grown your blog a bit, it's time to get sponsorship from the brands to gain recognition and more money.
To guide you better, these are the approximate prices that are usually charged for a sponsored post:
$0: It is a simple exchange and is usually done when your blog is still taking off. The brand will let you try one of its services or send you a free product to talk about.
$50: This is the price that is usually offered when your blog already has some visitors and followers in your social networks. Normally you pay in exchange for a not very long article in which you talk about the brand in a summarized way.
$100: This is usually the standard price that is offered for a sponsored post to most blogs having high number of visitors every month.
Between $150 and $300: This is the price you get paid for putting single post on a blog. Blogs having large visitors count, with good quality articles, and are trusted within their industry, are paid a very high amount of money.
15. Place ads with advertising
If affiliate marketing seems a bit complicated to implement, advertising with ads on your blog is the ideal solution.
The difference with the previous method is that you should not sell anything here.
You will only need to place a few ads on your blog (for example, on the right side of your blog, or at the end of each article), and every time someone clicks on them or sees them, you will get a little money.
With this method you won't get rich either: ads are usually priced between 5 cents to 1 dollar for each click only.
But if your blog has a lot of visits, imagine all the income you could make!
An example: If a blog has 100,000 hits a month and only 30,000 of those people click on your ads.
If every click on the ads pays you an average of 8 cents, every month you'd be generating $2,400 just for showing a few ads on your blog.
The best platform to place ads is undoubtedly – Google AdSense.
16. Offer your professional experience
Online jobs are increasingly dominating the world. And you should also take advantage of this opportunity if you want to earn money.
If you've had a job before, you can offer yourself to do the same job, but through your blog.
Add a section on your site where you show your skills and talents, what services you offer, and how your clients can contact to hire you.
For example, if you're a lawyer, you can give legal services online or offer to work in a physical firm. If you are a writer, offer to write texts to as many companies as you like.
If you are a physiotherapist, advertise to go to your clients' place and give them the necessary treatment.
A blog is not just an Internet space. Today it is also the best opportunity to create a personal and professional brand, and find a job that generates a good income every month.
17. Sell your own products
Are you tired of working for others or for your boss who decides how much you can earn each month?
If you're in this situation and want to change your life, here's something you're going to like: create a blog and sell your own products.
Knowing exactly what you want to create is not something you know overnight: you'll have to do a market and customer survey to find out what they need.
But once you've figured out what you can do and whether it will sell or not, you can turn it into a big business generating a steady income every month.
The good news here is that all the profits will be yours and you won't need to depend on a boss who pays little for the hard work.
What can you sell on your blog? It depends on what skills you have and what you know. But you could sell things like crafts made by you, clothes, books you have written, music, videos, etc.
18. Help other bloggers
If you already have a successful blog with thousands of hits every month, then take out some time by charging others to teach, what you know.
You can create online course in which you teach other people how to create a successful blog from scratch.
You can also give personalized advice to companies or bloggers who want to increase their visits and popularity on their websites (this can be done by mail or webcam with programs like Skype).
Or you can devote yourself to giving talks at conferences that are specialized for bloggers, in universities or educational centers, and thus get a good income.
19. Become a YouTube star
If you don't have any shame in recording yourself, whether it's talking, making up, exercising or telling about what you did in the day, a good idea for you is to become Youtuber.
Youtube is currently the best platform to upload videos, thanks to the millions of users who view content everyday.
Best of all, with this platform you can make more money than you think.
Did you know that one of the most famous Youtuber won $15 million in just one year? It's incredible, but it's true.
Yes, you may not get those amounts of income in the first few years with your channel. But you can get a good income of more than $2,000 each month by just uploading videos.
To do this, find something you are passionate about and what you are really good at. And pass it on to your viewers. That's the only way to start building loyalty.
Once you have an acceptable number of followers who watch your videos doing what you like, take into account their opinion.
Read their comments, criticisms, suggestions and put them into practice.
How can you make money with YouTube? There are many methods to achieve this with little effort.
Put advertising in the videos. You get paid for every viewer who sees ads and clicks on them.
Also, if you have already signed up for an affiliate program, you could use your channel to advertise those products you use and recommend.
Another great idea is to collaborate with brands that send you products to show in your videos, and make you pay for it.
The most important thing is that videos should be original and well edited. No one likes to watch poor quality videos. Note this.
20. Create a dropshipping business
Have you ever heard of the business of dropshipping?
The name (although it may sound strange to you), means to create an online store where you sell a product, without really owning it, that is to say without having inventory.
This is a new business model that is gaining attraction recently for all the advantages it offers.
With dropshipping you won't have to invest in buying the products and you won't lose that money if you don't make any sales. Nor will you need a warehouse or a place in your home where to store the goods. The manufacturer takes care of shipping the products.
You will have to buy the product from the dropshipper (manufacturer), for a lower price and then sell it for a higher price. There's your profit.
To make you understand better: You only have to create an Internet store with the products you want to offer. And when a customer places an order, pass the list with the items to the manufacturer so that he sends them to the buyer.
From the point of view of a new entrepreneur, it is an ideal method to start a business with hardly any money.
It takes into account customer service. That's the basis for creating loyal customers.
21. Sell photos
You don't need to be the best photographer to sell your images: taking quality photos will be enough to put them on sale.
The first thing is registering on image sites, such as iStockPhoto, Fotolia, Stockxpert, Shutterstock, etc..
Then create catalog of your own images, and wait for the visitors of the website to see your photos and buy them.
You can use any image site. The important thing is that you do it frequently to get a higher percentage of the profits.
One thing you should know is that some image banks will evaluate photos before allowing you to publish on their site. And this is for obvious reasons.
The accepted resolution will depend on the platform. It ranges from 800 pixel (very low quality) to 3.5 megapixel.
Earnings and commissions depend on the site.
For example, on iStockPhoto you will get 15% for each downloaded file, and exclusive contributors can earn up to 45% for each photo.
On the other hand, in Fotolia you will receive between 20% and 63% of the sale price of each photo, if you are an exclusive collaborator.
It's recommended that you take at least 20 different good quality photos and upload in order to increase earnings.
Once this is done, you'll start earning money every time your images are sold.
It's true that you won't become a millionaire selling photos over the Internet, but it's a good way to make money without working too hard.
22. Write the book of your life
Writing a book can take a little time, but the best thing is that the investment is almost negligible. But once done, you can sell it as many times as you want.
The best way to make money with this is to write an ebook. These ebooks can be about any subject.
You can write a business book, a novel, or make children's stories or recipes.
All you need to do is stand in front of your computer, think of a good theme for your work, and start writing.
Then you can upload it to websites like Amazon. And every time you sell it you will receive the money.
It's true that today there are millions of electronic books and that almost every topic has been written at least once. But the key is how you write it.
If it's an interesting topic, and you put it in an original or enjoyable way, you're sure to sell it to hundreds of people!
23. Do you know Mechanical Turk?
Mechanical Turk is an Amazon tool paying small amount of money for doing small tasks. Sounds good, doesn't it?
In this service, developers or business owners publish human intelligence tasks and they put the price on it. The harder it is, the more money you're going to make.
However, if you're looking for a little extra money, easy tasks are the solution.
You'll need to meet certain requirements to perform them. If you don't have them, don't worry. You can fill out questionnaires to prove that you are fit to do these activities.
It's recommended to do these types of activities in free time, as payments are usually pennies and you will only get as much as $40 a month.
24. Make money opening E-mail
Reading emails with advertising is a very good idea if you are wondering how to make easy money, and only want to invest a couple of minutes a day to earn extra income.
The method works like this: First you register on one of the websites to earn money with your email.
Then you have to open the emails they send, click anywhere on them to take you to an advertising site, and you're done.
Then you can delete that email and close the website they sent you without having to do anything else. And get paid. Very easy, isn't it?
It's something that won't take you more than 10 seconds to do every time you receive an email. And you'll get a little extra each month.
But don't expect a large sum of money. At most, you can earn $10 every month. But it never hurts to save or spend it on anything you want, especially students.
Few recommended websites are: Sumaclicks and Clickxti.
In some cases, the websites also have their own apps that you can download on your mobile and start making money. The income, however is small.
25. Get paid to visit websites
The only thing you'll need to do here is go to the websites told, and test some things out whether they are easy to use, fast, or whether you are able to find things you're looking for easily…..
The tests last about 20 minutes and the payments vary depending on who hires.
The bad news is that with so many people doing the same thing, you won't get a lot of offers every day.
It's a good way to generate extra money but small.
The great advantage of this method is it can be performed from anywhere in the world. Best platforms are UserTesting, Uxline and ErliBird.
26. Offer online training
Being an online teacher doesn't mean teaching others just subjects like math or geography. There are hundreds of talents that many people want to learn online from the comfort of their homes.
You can tutor English, Italian or French for those who want to learn a second language. Or teach some instrument like piano, guitar, or violin.
Other interesting options are to become a yoga instructor, tai chi, pilates, dance teacher like salsa, or even give cooking classes through your computer.
All you'll need is a good Internet connection, a webcam or microphone to talk to your students, and a program to communicate like Skype.
There are online tutors who earn from $12 an hour to over $25 for a 60-minute class. So if you take this as a normal job, you can earn the same salary as a person who works away from home.
The best way to start getting students is by creating your own website where you advertise the services you offer, and by promoting yourself on social networks and websites.
You can also register on sites like Udemy, Classgap, or by opening a Facebook page for your classes.
It's a great way to make money as people are looking to learn everyday by gaining more and better knowledge from experts.
27. Watch advertisements
Nowadays advertising is not only used to spend and buy products that we don't really need. It also serves you to earn a little money.
A good platform to earn money watching ads is Neobux, available in many countries.
Register on the platform. And after login, you will be presented with a panel with several ads to be clicked on.
For every click, small amount of money is paid.
This may not be a very temping idea of making money, but look at the positive side. Anyone can start right now and with a very basic internet knowledge.
28. Create custom designs
Are you a creative person, and do you know how to make unique and beautiful designs?
If your answer is yes, a great way to start generating income over the Internet is to create custom images to put on t-shirts, mugs, bags and any other object you can think of.
CafePress website is a good place to start. It is an ideal website for those looking to buy personalized items.
There are two ways to make money, the first is by creating products with your own designs. The second is by being an affiliate and promoting CafePress articles on your blog, for example, and get paid in return.
If you decide to do it with your own merchandise, you can design, manage and sell all the stuffs you own.
If you decide to promote the items with affiliate marketing, you'll get a 15% commission for the millions of products you have to offer and at the same time, it's very easy to use.
If you don't want to use this platform, you can also sell your personalized stuffs through a Facebook page, or by opening a profile on Instagram and uploading photos of your creations there.
29. Share your files
This again is a very simple way to make extra dollars without paying to do anything.
To get started, select files that can serve others and are easy to download.
Then, go to websites like Uploading, ShareCash and Filebucks. Register for free, upload files, and every time someone downloads them, get paid.
To get people to know and download files, post your link on different sites such as your social networks, blog, forums where you comment…
If you don't have own files to share, promote other people's files and earn commission.
Generally, for a thousand downloads of each file earnings are between $30 and $60. It also depend on how interesting the file is.
Generating income this way, every month, can be utilized to save or spend on other things.
30. Sell everything you no longer use
Every year people buy a lot of things and throw away few because they're no longer useful.
Think of those shoes you no longer wear, watch you left in a drawer, or books you've read and never opened again.
Instead of throwing all those items in the trash, make money by selling them!
If they're in good condition, one way to get the most out of them is to sell over the Internet on sites like Free Market or Ebay.
To get started, select the items you want to sell and take good quality photos, where all the details they have are clearly visible.
Then, register on one of the sites and put products for sale.
Images are key to selling the product. Even if the product you have is in a good condition, but if interested buyers seeing your ads can't perceive it, it's of no use.
Try to describe as much as you can about what you are selling in the ad. If it is used, how long it has been used, in what condition it is, what flaws it has…Basically do not put any falsified or incomplete information. Be real.
You must be patient, as sales can take a little time.
Always be attentive to any doubts buyers may have and answer as quickly as possible to gain buyers' trust.
You can also put a sale in your home, use social networks such as Instagram or Facebook to upload photos of your products for others to buy.
31. Record books in your voice
If you think you're not good at writing books, here's a different alternative. You don't just sit around and make money from the world of literature.
It's about reading books aloud, recording voice as you read, and then selling sound file as an audio book.
Audio books are the same old books, only in a narrated version. In other words, told by someone.
Initially, they were created for people who are blind, and did not have access to books in Braille (a system of reading and writing through the touch of the hands designed for people with no vision).
But now there are many people who use them even though they can see well for the convenience of enjoying a book while driving, cooking, or exercising, without having to pay 100% attention to reading.
In addition, they are very easy to download and reproduce, and that's why more and more people are becoming fond of audio books.
You have different options to generate income with this, such as Audible Amazon, Feiyr or Blabox.
32. Create your own app
What's the first thing you open in the mobile phone? Mostly an application, right?
The hard truth is that smartphones have become a daily necessity. Individuals check emails, pay bills, shop, see photos and share, and much more.
If you've ever checked phone and thought of an application that could be useful to many people, why not create it yourself?
To do this you'll need some technical knowledge, e.g. Android programming language.
But if you don't know anything about this, and you want to create applications to earn money, you could also collaborate with someone who already has it and thus avoid learning to program.
However, if you are willing to learn programming, then Internet is the best place offering online tutorials from basic to advanced.
33. Become a Proofreader
It's irritating for anyone to visit a website and find spelling mistakes.
No matter how good a blogger is, he can still make mistakes unknowingly or may be he doesn't really know how to write well.
That's why correcting articles today is an excellent way to make money. There are companies needing professionals to proofread. And this job is easy, if you know how to detect grammatical errors or write professionally.
You could even correct blog ads, brochures and images containing text so that the website looks professional.
If you can speak English well (or the language in which the blog you work for is written), this job is definitely for you.
You will only have to correct the spelling and grammar of the texts, along with the wordings and style so that the readers understand the written content.
How to get a job like this? You can search for jobs on sites like Upwork or Freelancer, or directly contact bloggers to offer services.
34. Become a mystery shopper!
It's not about becoming a spy.
The tasks of a mystery shopper is to carry out missions sent by the hiring company. Tasks are required to be carried out in a supermarket, specific store, or shopping center depending on the company's requirement.
For example, one of the missions can be to check if a price is up to date, take a picture and send it to verify that you really did it.
They could also send you to check if the products are ordered correctly on the shelf, answer a few questions and you're done.
This way, you could get a good amount of money if you do several missions a day.
However, you should also keep in mind that there are very few brands and companies that, instead of paying you in money, will give you a voucher with an amount to spend in their stores.
So, before you join a mystery shopper program, take a good look at the payment method.
To find out which companies offer work like this, Google phrases like "mystery shopper in (and your country)," "(brand name) mystery shopper" or "mystery customer (and your country).
Example: Mystery shopper in USA, mystery customer in UK……
35. Create self made crafts
If you're good at making crafts like jewelry, accessories, toys, soaps, or cosmetic products, why not make that a business?
Handcrafted objects have achieved great popularity today because many people want to buy original things, that are not manufactured in bulk.
Website called Etsy is where you can sell handicrafts, and thus make a good income.
To get started, first take good quality pictures of the products you've created with visible details.
Then, register with Etsy to open own online store, create ads for the crafts that include the photos, a title, description, and the price.
At Etsy you will have to pay for every ad you create on the platform, and you will be charged a commission for every sale you make through them. But they're small commissions compared to the profits made.
If you don't want to create a shop in Etsy to avoid commissions, create a Facebook page to sell crafts, or open a profile on Instagram.
36. Create your own business
Without a doubt, creating a business is one of the best ways not only to earn money, but also to create a stable income for the future. And finally leave a job that you dislike.
Get rid of the belief, that to start a business you need to have a large start-up capital. This is no longer true nowadays.
Now you can start an entrepreneurship simply with a website, an online store, or with social networks such as Instagram or Facebook (these last ideas won't cost you anything!).
It is true that if, for example, you want to start restaurant, a good amount of money would be required. But you can also use other alternatives if you barely have any money.
For example, create a website, cook at home, and deliver those dishes at home.
Whatever your business idea, you can start it today with hardly any capital. Thanks to all the advantages that exist with the internet and technology. The important thing is that you have something to sell which is of good quality.
37. Rent a room in your house
Although this is a traditional method of earning income, it still works great today.
If you have a room in your house that you don't use, rent it for a few days to people who are on vacation or are visiting for a few days for work.
But you can also rent for longer duration to someone needing a small space to live in for a few months.
If you have a second house where you only spend a few weeks during the year (for example, in summer), the rest of the months you can rent it to others for weekends, holidays, or even to hold small professional conventions provided it is spacious with necessary utilities.
For example, if you have a second home on a mountain site, rent it to people who want to go on yoga retreats, naturalist medical meetings, and families with young children. You can earn good money renting that property to these people for three days (Friday, Saturday and Sunday) or any day as per the availability.
Imagine the money you could get by renting a room or a second house you have for an entire month!
To achieve this you can use the typical ways of placing ads on websites or newspapers, or do so through platforms such as Airbnb guaranteeing the safety of your home.
38. Love Driving? Then try this
If you are amongst the people who love driving and have a car of your own, then here's a great idea to generate more than $2,000 a month: Drive for Uber.
In case you don't know this company yet, Uber is a company that provides transportation to anyone through an application on the phone.
It's like a taxi company. You download its application on the phone, and whenever needed, ask for a car to come and pick, and take you to the destination.
But in this case, instead of being the passenger, you will be the driver of the car, and that's how income can be made.
Anyone can become a Uber driver. You only need to have own car/rent from someone else, a smartphone to use the Uber application for receiving passenger alerts…. Of course, a valid driving license with all necessary documents.
Once registered with Uber, and application has been approved, start picking up passengers and earning money.
The best part is that you decide when you want to drive and how many hours you want to work.
All you have to do is open Uber's app to notify that you're ready to start that day. And when you close the app, it will mean that you're off from driving.
For example: If any day you want to work from 10 a.m. to 2 p.m., just open the application at that time and close it at 2 p.m. If the next day you want to work from 9 p.m. to 5 p.m., just open the app at 9 p.m. and close it at 5 p.m.
39. Love cooking? You can make a lot of money
Are you the one who always cook at family celebrations because people love your dishes? Why not turn this talent into a way to make money?
You can start cooking for acquaintances and neighbors in exchange for a good price. And then expand client portfolio through references.
For example, you can open a page on Facebook or Instagram, upload photos of your dishes with a good description and prices, and your followers will send you messages to place orders.
You can also open an online store to do this. Or if you have a budget, buy a food cart, and sell on the street.
Make sure you buy quality ingredients to make dishes that are delicious. And that use right packaging to pack meals so they don't spill or smell, when delivered to the customers.
40. Get paid to appear on TV!
Another option for making money without just much efforts in the traditional way is to be a star or extra in movies or TV series.
In addition to having fun, you'll get extra money that can help you pay for some of the expenses. Best of all, you won't need any special skills.
But what does it mean to be a figurehead? Figurants are the people you see in TV series and movies in the background: people walking, sitting around having a coffee, shopping at a kiosk, that's a contracted figurant.
The schedule is somewhat longer than when you attend as an audience on television, although it will depend on the series or film you work for.
There are also several types of extras: the normal ones (they are part of the set, they appear only once), the fixed ones (in series in which the same people always appear), special ones (they have main shots and interact with the actors in some way).
And figurants with phrase (they usually say a short phrase of less than 70 words).
How much will you get paid to be a figurant? If you're a normal extra, between $40 to $60 a day; if you're special, you can charge up to $120 a day.
And if you have a phrase: You can charge up to $350 a day. Not bad at all, isn't it?
To start making money, go to modeling agencies and casting services in your city, and register so that every time there's a piece of paper that fits you, they will call you.
41. Make money by helping others
Have you ever thought of those older people who live alone or who don't have their children around to help them when they need it?
If so, you can be very useful for them to deliver grocery to their homes, fix their computer, or do other tasks.
And, in return, you can ask them to do this in exchange for a small incentive to get your first job.
They'll appreciate having someone like you help them and you'll also feel good because you'll be bringing something positive to the needy.
Try to maintain a good relationship with that person; remember that they probably feel lonely and like spending time with younger people around them.
The better they feel about you, the more likely they are to pay you more for your services.
Put up posters in your neighborhood explaining what you do and a phone number or an email to be contacted. Or talk to your older neighbors to see if they need something from you.
42. Become a tourist
More and more people travel every year. Tourists want to know more about the places and history of the places they visit.
That's why being a tour guide is a good way to earn a living every month if you know your city well, and like to talk to other people to get to know their cultures.
Normally for this, you are asked to know a language other than your own, and that you have a career in tourism. However, you will only need this if you work for a travel agency.
If you are going to be a tour guide on your own, you only need to know your city and its history well in order to explain it to your clients.
Again, open a Facebook page or an Instagram account to advertise and be hired to do tours with you.
It is best to bring together a group of at least 5 people to show them your city each time you take a tourist route, as this will increase your profits more than if you do it with only two or three people.
Organize well in advance the sites to which you are going to take them, how long you will stop at each place, what information you have of each site, and definitely your tours will become famous in a very short time.
You are the one who must decide how much you will charge each person.. Although the best thing is that you do a quick search of other guides in your city, and look at the prices they charge.
If for example those guides charge each person between 25 and 40 dollars for a 1 hour visit, you could start at $25 and later charge between 30 and 35 dollars.
So, if you work as a tour guide only on weekends, and those days you get 4 groups of 5 people each, you could earn 600 dollars each week just by working 4 hours on Saturday and Sunday.
Don't you think it's one of the best ideas for making money?
43. Place ads on your car
Just by driving car to the usual destinations you can earn money. How? Letting an advertising company wrap your car with ads.
It's very simple: in Google type "advertising in my car" and you will see all the agencies offering in your city. Sign up with them and you're done.
When they have an advertising campaign, they will call you, and label your car with the advertisement.
But what about the body of vehicle? Don't worry. The material used is a special vinyl (sticker) that leaves no trace.
Campaigns can last 1 week, 1 month, 6 months, or even 1 year. And your car can carry up to 4 different advertisements.
How much do they pay? It depends on the miles traveled, routes taken, and the duration of the advertising.
But they usually range from $100 to $400 a month.
44. Become an influencer
Being influential is a profession like any other, where money is paid for advertising a company's products.
You could also receive products in exchange for advertising instead of money.
However, for that to work, it is essential that you have two important things: an account in a social network (preferably Instagram or YouTube), and that you have a good number of followers.
If you open an account on Instagram newly, and within a month have only 100 followers, no brand will be interested in advertise for money.
The influencers are people with at least 5,000 followers. More you have, the better and more would be the pay.
Nowadays, a lot of people want to be influencers, but very few do. The key is to be yourself, no matter what they say.
You must manage your social networks like a professional expert. Because it will be the window to make yourself known around the world.
Once you get it, you'll see that without having to do anything yourself, companies start contacting you to advertise.
45. Make money with the mentions
If you have a good number of fans who follow the publications on your Facebook page or Instagram, you can earn money by mentioning or promoting companies, businesses, or anyone who wants to be known.
Many small businesses, brands or even entrepreneurs have no presence in these social networks. Or if they have their own page, they want to make themselves known among other users.
That is why they are willing to pay sites with a good number of followers to be mentioned in a Facebook publication (along with a photo) or Instagram to attract customers or increase the number of visits to their websites.
In order to achieve this type of collaboration, the best thing is to search in Google for companies interested in your website, make a list, and contact them to reach an agreement in exchange for your publication.
But beware. Don't contact anyone. You must do it with companies or brands related to the subject matter or interests of your social networks.
If you have a profile dedicated to cell phones, there is no logic in mentioning a food company, for example.
Ideally, you should contact brands that sell accessories or products related to mobile phones.
So if you have a good number of followers in your social networks, take advantage of it and earn money by mentioning brands related to the topic.
46. Manage other people's social networks
Bloggers have a lot to do every day: look for new topics to write articles, answer their readers' comments, go to forums and conferences to improve…
They can not take care of all the tasks of their site. And that's why they often need other committed people to facilitate their work, such as someone who manage their social networks.
Therefore, one of the best ideas to earn money if you like Facebook or Instagram is to manage the social networks of a blogger.
If the blogger who hires you doesn't yet have his or her own social networks, offer to create one and then manage. First analyze which platform works best depending on goals.
For example, for blogs on beauty, fashion, or food, the best social networks are Instagram, Pinterest and Snapchat because they are more visual platforms, and work better for the public reading such content (mainly women).
On the other hand, for blogs about technology, movies, or sports, the best social networks are Facebook and Twitter because there is a larger audience following these types of websites.
Although there are programs on which you can schedule publications and photos from social networks, many bloggers prefer a real person to do it.
What you can generate each month with this method depends on the job you do, time worked, and the blogger who hires you.
But if you manage a couple of social networks at the same time for the same blog, and spend 4 hours each day doing it, you can earn more than $500 each month.
47. Get paid to use your Twitter account
Are you one of those who spend all day reviewing and updating social networks? What if you can earn money using them?
With all social networks you can do it in some way, but here let's talk especially about Twitter.
Thanks to platforms like PaidPerTweet. Influencers, brands, and companies contact people like you, willing to advertise through their tweets.
The price paid, depends on the number of followers you have. But it is important to know that it is only extra money.
How does it work?
Register on websites like PaidPerTweet, they analyze your Twitter account, the followers you have, and the content you publish.
And so they choose the most appropriate ad for your profile.
When they have an ad that fits you, they will send a message, and you will only have to publish a tweet with the text, link, or photo. Simple, isn't it?
48. Sell your Facebook friends!
Well, it's not really about selling your Facebook friends.
However, it is true that every day more people are dedicating themselves to create Facebook pages with a specific theme, publish different content on them to attract fans, and then sell them when they have reached a large number of followers.
Strangely enough, a whole market has been generated around this, and there are a lot of people who buy Facebook pages already created with fans for their small business or professional brand.
It's true that this method requires some patience if you don't have a Facebook page yet, or your followers are less.
And you'll also need to know how to manage this social network to attract as many fans as you can and then sell it at an even higher price.
But if you manage to create a good Facebook page, you can make this as a profession with good income.
To give you a better idea: Facebook pages are now usually sold for $1 per thousand followers.
That is: If you have 350,000 followers on your page, you can get $350 for it or even more if its reach is large with many likes.
If for example with every photo you publish, you get a lot of "likes" and people share a lot of content, instead of $350 you could ask almost double: $600.
Don't you think it's a profitable idea?
49. Take care of young children
Do you like children and spend time with them? If yes, then taking care of them is a good way to make money.
Any time of the year is a good time to get a job like this. Although during the holiday season (when kids don't have classes, but parents still work) you can double the income by caring for more hours.
There's one thing to keep in mind: No matter how badly you want to work as a nanny, and take care of children, if you don't move and get known, it's equivalent to being invisible.
Nobody will hire you because they won't know you exist. That's why actively seek out clients to get hire for taking care of the children.
How do you do it?
The first thing you have to do is find people you want to work for. Ask yourself this:
Where are my potential clients? These will be parents you can find in school outings, in parks, in toy stores…
How old are the children I want to take care of? You should think carefully if you only want to take care of small children (from 3 to 7 years old), babies, older children (from 8 years old).
Age is a very important aspect. There are many babysitters who refuse to care for babies because they require special care; others prefer children over 7 years old.
So set the age range for the little ones you care for, according to your own skills and experience.
Once you know where to look for the customers, go to these places, put up advertising along with a phone number to reach you, and hand out business cards with the same information to parents there. You can also make business cards at home.
When you stop working for your first family, ask them to make a letter of recommendation.
This way it will be easier to get another family to hire you, if you already have a recommendation from your previous job.
If, for example, you charge $6 an hour to take care of a child, and every Monday through Friday afternoon you take care of the child for 2 hours, you'll earn $240 a month. You can also offer to take care of other children on weekends.
This is one of the best ways to earn extra money, and have fun while you do it if you like kids!
50. Do you like dogs? Walk them around!
A normal dog requires walk at least 3 times a day. And there are many people who have pets, but because of their long working hours don't have time to take care of them. So taking dog for a walk is a great idea to earn money without much efforts.
Best of all, if you're a teenager, you won't have any trouble taking these cute little animals for a walk.
Start by asking neighbors who have pets if they want you to walk their dogs when they're gone. And ask them to recommend you to their friends and acquaintances for this job.
You could also offer to groom them, and then charge an extra for those services to earn even more money.
This type of employment is becoming increasingly fashionable and is in demand in various countries, especially metro cities. And at some places a dog walker charges more than $20 an hour for taking dog to a walk.
So if you do this for several pets, imagine what fortune you can make!
51. Become private trainer
This is one of the best ways to earn money when you are young and get your first job if you are good at some subject.
There are 3 different types of classes you can give depending on your knowledge:
(i) If you're excellent in all kinds of subjects, you can work as a support teacher for children who have difficulties at school by helping them do their daily homework, and preparing them for exams in all the subjects they learn at school.
(ii) If you're particularly good at something specific, take private lessons in that subject alone. For example, if you're good at English, math, or another subject, teach it.
(iii) If you know how to play an instrument (like piano, guitar, violin, etc.), offer private music lessons to people who want to learn how to play that instrument.
To make it easier to get hired, put posters around your neighborhood including your phone number and e-mail, or make small cards and hand them out to school exits or music conservatories if you want to teach an instrument.
Start with low rates, such as about $5 an hour. It's better to have 4 customers who pay that price than one who charges $10.
What other ways to make money do you know? Leave a comment below and tell me!
---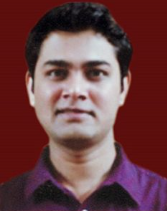 Hi, I am Nikesh Mehta, owner and writer of this site. I'm an analytics professional and also love writing on finance and related industry. I've done online course in Financial Markets and Investment Strategy from Indian School of Business.
I can be reached at [email protected]. You may also visit my LinkedIn profile.