13 Ways to Pay SBI Credit Card Bill – Paynet/Cash/NEFT/Cheque/ATM & More
State bank of India which is largest bank in India has eased the life of its credit card customers and provides following 
13 ways to pay the bill
securely and conveniently:
Paynet: Bank account holder of SBI or any other bank can make their card payment online through the netbanking or debit card facility by visiting this webpage:

https://pgi.billdesk.com/pgidsk/pgijsp/sbicard/index.jsp

. Payment is done on a highly secured environment and the details required are self explanatory. You need to enter your 16 digit card number, E-mail, 10 digit mobile number, due amount. Then select the payment option either Debit card or Net Banking. Once the transaction is successfully done, you will receive confirmation on your registered mobile number and E-mail.
Through Online SBI: e-Pay Service (https://www.sbiepay.com/secure/home.jsp). It is a payment gateway service which can be used to make SBI credit card bill.
Automatic debit and electronic clearing service: This is the most convenient payment method as it doesn't require the card holder to remember the payment due date. Individual needs to give consent to the bank to deduct money from the bank account every month before the due date. Direct debit can be activated from SBI or any third party bank.
National Electronic Funds Transfer (NEFT): You can also make SBI credit card payment through NEFT using net banking facility of banks where you hold an account. For this, you need to login to the net banking of your bank and enter SBI card details and add IFSC code SBIN00CARDS. In this case, your sixteen digit card number will act as you account number, bank name will be SBI CREDIT CARD – NEFT, bank address will be PAYMENT SYSTEMS GROUP, STATE BANK GITC, CBD BELAPUR, NAVI MUMBAI.
Mobile banking: Cell phone has made life of consumer and banks very easy. With a click of a button you can make credit card dues. To avail this facility, SMS <MBSREG><MobileMake><MobileModel> to 567676. After this, sender will receive userID, MPIN, and WAP link for downloading the application on the cellphone.
Other bank online transfer: You can also pay SBI credit card bill online through the website of other bank's account such as HDFC, ICICI, Axis Bank and others. Only requirement is to register your SBI card (name and card number) on the website. The payment process is very easy and the money automatically gets debited from your bank account in 1-2 business days.
SBI mobile app: Visit Google play store, app store and windows app store and download SBI Card mobile app. To pay the bill, launch the app and click on Pay Now button. Enter registered mobile number and E-mail ID. Enter amount. Select bank name through which you need to make payment. You will be automatically redirected to the respective bank's payment interface for authorizing the payment. Once the payment is successfully done, confirmation will be received consisting of TRN – transaction reference number.
Electronic bill payment (EBP): For due payment, you can also use net banking, ATM or mobile service of SBI, Indian Overseas Bank, Citibank, and Bank of India. For this, you need to add SBI Card as a biller and enter card number and amount to make the payment.
SBI Credit Card Payment – Offline Options:
At SBI ATM: For this, you need to visit any SBI ATM and enter credit card number and the due amount. You will find this option under Bill Pay menu.
Over the counter through cash/cheque: This over the counter method requires card holder to visit any SBI or its 5 associate banks, fill the pay-slip, enter the amount, attach the card bill and submit it to the representative. The account number will be your 16 digit card number. After this you will receive acknowledgement receipt instantly. However the payment is reflected in 2 working days in your credit card account.
PayCash @ EasyBill Outlets: This is another cash payment method for making due card payment. You need to visit any of the easybill outlets and provide your 16 digit credit card number, money to be paid and your mobile number. Once the transaction is done, card holder will be provided electronic receipt instantly.
Electronic dropbox: For making payment through electronic cheque box, card user will have to insert the CTS/non-CTS compliant cheque as per the instructions on the drop box. Once the cheque is successfully inserted, scanned image of the cheque will be automatically available from the dropbox. Payee name on the cheque should be in the favor of SBI Credit Card **** **** **** **** (where * denotes 16 digit card number). Cheque takes 4 working days for clearance, so drop your cheque minimum 6 days before the due date.
Manual dropbox: For paying card bill via manual dropbox mention payee name as SBI Credit Card **** **** **** **** (where * denotes 16 digit card number) on the cheque which can be CTS/non-CTS compliant. Also mention your name and phone number at the back side of the cheque.
Why prefer online payment?
Payment made through online mode are typically credited on the same day or the next business day. But as mentioned above, offline payment takes more days to receive.
Late payment charges are often applied in case of offline mode. For e.g. cheque is deposited but is not received or cleared by the due date. This is why it is recommended to use online mode for the payment.
---
Author Bio: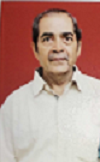 This article has been written by Chandra Mehta. Chandra is a seasoned banker with 20+ years of experience in banking and financial services industry. He's a retired banker and has served as Chief Manager and Assistant Vice President in State Bank of India/or its subsidiaries. He has authored many articles on this site (allonmoney.com). He can be reached at
[email protected]
. You may also visit his
LinkedIn profile
.