Personal/Private Loan: What Actually It is?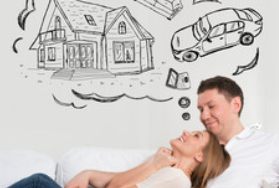 A larger purchase, such as a new car or even a family holiday is on but you do not have the necessary small change at the moment? Then a so-called personal loan can help. A personal loan is a loan that is repaid in monthly installments and is therefore often referred to as 'installment credit'.
Who grants a personal loan?
As the name suggests, a personal loan is intended exclusively for private individuals. It serves the fulfillment of consumer wishes or other private purchases. Not only banks can grant personal loans, but also private individuals (e.g. peer to peer lending or private money lenders). This is one way of investing money, which can sometimes achieve high returns.
Irrespective of the lender (private person or credit institution), a credit assessment is always carried out to protect creditors and debtors. These days, you can check your loan eligibility through comparison sites in your country of living and also get credit score for free via these comparison portals or credit agencies. Try to save money, wherever possible.
What can a personal loan be used for?
In principle, a private loan is freely available to the borrower depending on the purpose and the loan amount. The private loan is most frequently used to purchase furniture, a car or consumer electronics.
Credit restructuring is also possible. It is precisely these versatile applications that make personal loans a generally attractive product for almost everyone.
Added advantages: With personal loans, as a rule, no collateral needs to be deposited with the bank. Of course, it depends on the country you live in or loan type. For e.g. In India, loan is also offered against securities, which lowers the loan cost significantly.
The fixed repayment plan is a further advantage of the private loan. As a borrower, it can be calculated easily with the installments which can be repaid.
Risk of a private loan
Private loans are generally low-risk. In general, it is important that the borrower's financial situation does not deteriorate. When calculating the installments, the lenders and especially the financial service providers make great efforts to adapt them to the customer's financial situation, but hardly all possible scenarios can be taken into account that make it more difficult to repay the installments. Unemployment could be one such scenario. For this reason, personal loans can be combined with insurance.
This then covers, for example, death, inability to work and unemployment. In such a case, it is always important to contact the lender promptly.
What experts say?
According to various experts, personal loans are the most frequently used to purchase a vehicle. This is followed by the financing of more expensive electrical items such as computers, washing machines or televisions as well as expenses for one's own home, e.g. for moving house, furniture or renovations. Debt rescheduling comes in fourth place.
According to the experts, the other top uses of a personal loan are as follows:
Settlement of an overdraft facility
Training and further education
Other things such as medical expenses
Events/celebrations such as weddings
Travel & Holiday
Commercial e.g. business expansion
How much personal loan amount is offered?
As with most other forms of credit, the possible loan amount of a personal loan depends on the amount of the borrower's disposable income. In the case of private lenders, the maximum loan amounts vary greatly depending on the applicant's requirement, his/her credit history, type of loan, terms and conditions of the financial institution's and others.
You can make an appointment with the bank or also check comparison sites before signing the loan agreement.
Author Bio:
Hi, I am Nikesh Mehta owner and writer of this site.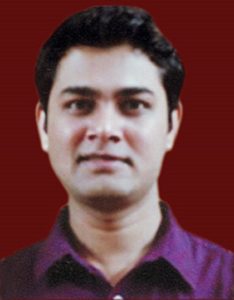 I'm an analytics professional and also love writing on finance and related industry. I've done online course in Financial Markets and Investment Strategy from Indian School of Business.
I can be reached at [email protected]. You may also visit my LinkedIn profile.