Consumer Finance: Basics, Pros & Cons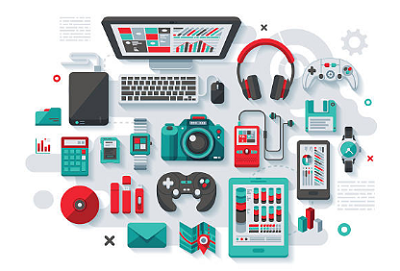 In today's economy, most people frequently use it as part of their daily shopping habits.
Consumer credit arose in order to cover the satisfaction of a consumption need of people who do not have financial capacity to cover their cost in cash. This form of access to consumption is a loan granted to purchase a good or service for personal use in certain terms.
In country like India, this form of access to consumption is highly in demand since the economy is consumption based.
The function of consumer financing is to allow consumers to defer payment of purchases and pay with interest at a predetermined and sometimes variable interest rate. Many consumers use it to purchase durable consumer goods and services at higher prices, such as televisions, stoves, computers, refrigerators, clothing, footwear, cars, home or car repairs, travel, among others; it is also common for many retailers and for impulse purchases.
As it is used to consume material goods, it is a loan in which the debtor receives a sum of money in his hands that he promises to repay to the institution or financial company that granted it, in an agreed term and with certain interest (which depend on the interest rate of the financing).
Generally, the payments are monthly and are paid in 24, 36, 48, 60, 72 or more months; according to the plan, the payment capacity, the amount and the institution.
It can be requested in a very easy way, in fact, the user can obtain it without having a credit history. This is why some people refer to it as "small payments".
Consumer finance by nature is bank credit cards or department store or self-service cards, although the common types of consumer finance are varied, including motor vehicles, personal installment loans, and some retail installment or lease-to-own loans. With respect to home mortgages, they are typically not considered in this category due to the nature and specific regulation of the mortgage lending industry.
Today consumer credit is offered by financial and non-financial institutions, for example, department stores with a card or their own programs. Some retail chains only ask for proof of address and official identification to grant the loan.
For their part, banks also add to this offer by means of their cards and financing through payroll, which serves as support when requesting a loan of this type. And if the income of the interested party is not enough, it is possible to add the income of his spouse to apply for financing. For financial institutions, this option represents almost a quarter of the financing granted by the bank to the private sector.
Read more: FAQ on consumer loan
Advantages of Consumer Credit:
(1) It allows consumers to use the products and services, while still paying for them without having to wait until they have saved enough money for a cash purchase.
(2) Credit cards and retail cards allow consumers to shop online easily.
(3) Paying off financing successfully builds a favorable credit history, allowing consumers to take advantage of other financing opportunities.
(4) Access financing relatively easily and quickly, without having to present documents as collateral that you often don't even have.
(5) The variety of things you can acquire with this type of financing is very wide, ranging from household items to personal items.
(6) The down payment and the installments that are given apparently are not very high.
Check out: Consumer loan for low income earners
Disadvantages:
(1) The final price of the item obtained through financing goes up considerably.
(2) The interest rate can be high and is information that is not given to the client if the client does not ask for it.
(3) They also charge other fees and commissions, such as account management, annuity, insurance, etc.
(4) The payments last so long that in many cases the payment is not finished.
(5) Since the payments are not made, in many cases it is necessary to proceed with the seizure.
(6) One of the disadvantages of using this type of financing is that it reduces the ability to save money, which can leave families vulnerable if financial emergencies arise.
(7) A damaged credit rating on our credit bureau due to unpaid financing can negatively affect a consumer's ability to obtain new personal or business financing.
Tips before Applying for Consumer Loan
Keep in mind the following recommendations to make good use of your financing:
(1) Save. If we promote it in the family and carry out this activity, surely we will always have the necessary money to buy what we need or want, without having to get into debt.
(2) If you are determined to buy by this route, then analyze several options and your personal situation in order to decide the one that best suits you.
(3) Have a calculator at hand and add all the subscriptions to each option so that you really know how much the product you want to buy is going to come out.
(4) Don't resort frequently to this type of purchases that offer you the possibility of weekly or monthly payments.
(5) Before purchasing financing, consider your solvency and ability to pay.
(6) Don't get ahead of yourself, check before you buy the product if you can buy it without the need for financing.
(7) Remember not to confuse the overpricing of a product with the interest rate, this is separate.
(8) Don't forget to ask if your weekly or monthly payments include administration expenses, insurance and other charges made by some stores.
(9) It is also important to pay punctually to avoid the collection of surcharges or embargoes on the acquired property.
(10) Don't forget to analyze your ability to pay, on that basis you will determine the amount of financing that suits you.
Author Bio:
Hi, I am Nikesh Mehta owner and writer of this site.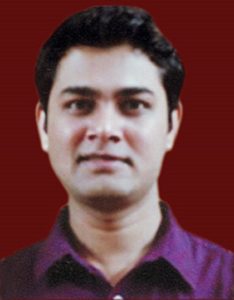 I'm an analytics professional and also love writing on finance and related industry. I've done online course in Financial Markets and Investment Strategy from Indian School of Business.
I can be reached at [email protected]. You may also visit my LinkedIn profile.