Canara Global Gold Credit Card for Rs.16666/Month (Rs. 2 Lakh/Year) Earner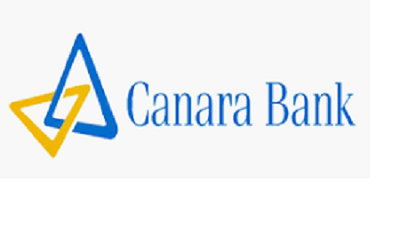 Credit card issuers have become very stringent these days because of rising credit defaulters especially businesses. And this is the reason why they are targeting retail customers (i.e. individuals).
Typically life style credit cards require high income as eligibility criteria. However Canara Bank offers "Global Gold Credit Card" requiring low annual income of just Rs. 2,00,000 i.e. monthly income of Rs. 16,666. Self employed and salaried individuals meeting income and other criteria, can both apply for this card.
Features/Benefits of Global Gold Credit Card for Salaried/Self Employed
(1) Credit Limit: Card limit is dependent on the income and the limit is 50% of the annual income.
For example:
If the annual income is Rs. 2,00,000 then the monthly limit will be Rs. 1,00,000.
If the annual income is Rs. 3,00,000 then the monthly limit will be Rs. 1,50,000.
If the annual income is Rs. 4,00,000 then the monthly limit will be Rs. 2,00,000.
However the maximum credit limit capped is Rs. 25,00,000 (25 Lakh) and minimum limit is Rs. 50,000.
(2) There is no joining fee on the card.
(3) Complimentary insurance cover of Rs. 8,00,000 and Rs. 4,00,000 for the spouse, in case of accidental death due to air crash. And Rs. 4,00,000 and Rs. 2,00,000 for the spouse, in case of death taking place other than air crash. But remember that, claim is honored only if the air ticket is booked using the Global Gold Card. Insurance partner of Canara Bank is M/s United India Insurance Company. So the claim settlement is not done by the bank but by the insurance company.
(4) Free credit period is 50 days.
(5) Secured Card: The card is EMV Chip & PIN enabled. EMV is a new standard form of payment (for both credit and debit) defined by Mastercard and Visa based on chip technology. Unlike the magnetic stripe, chip based card have an active security element, which avoids its manipulation, guaranteeing its authenticity. Therefore fraudulent transactions are reduced, which with magnetic bar credit cards. When the chip card is inserted into the terminal, it is authenticated and allows terminals compatible with the EMV standard to check the validity of the card.
In addition, this type of EMV technology offers the possibility of verifying that the user is actually the holder of the card being used. Therefore it provides greater security to the transactions because it processes the purchase by means of the chip, which cannot be cloned, as is the case with the magnetic stripe, and requires the cardholder to type in his or her password. Increasing the security levels of the card is the key to protect the personal finances.
Check out: Classic credit card from Canara Bank requiring monthly income of Rs. 8,333.
How to make best use of Canara Global Gold Card?
Canara Bank runs loyalty program for all of its credit card customers. Under this, the card user earns 2 reward points on spending Rs. 100 every time. There is no requirement to apply for this program exclusively as the card users are auto enrolled. Card user can redeem the reward points either as cashback or buying goods/services.
However to avail cash back, user needs minimum 1000 reward points. And for purchase of goods/services either online or in-store, user should have minimum 100 reward points.
The validity of reward points is 3 years from the accrual date. If the points are not used before 3 years, they will no longer remain valid.
Read more: List of credit card and personal loan from Canara bank for low income earners
How to redeem Canara credit card reward points?
There are two ways to redeem the points accumulated on this credit card-
(1) By logging into the site www.canararewardz.com. You need to enter your credit card number, enter OTP received on registered mobile or E-mail, Set User ID as Mobile No/Email and Password, Select/Create security question and answer (required in case user forgets the password). Login with User ID and Password , Encash /Redeem reward Points.
(2)  By dialing toll free # 1800 4193 018 of M/s. Loylty Rewardz Management Pvt. Ltd.For more details on reward points, user can also E-mail – [email protected]
Author Bio:
Hi, I am Nikesh Mehta owner and writer of this site.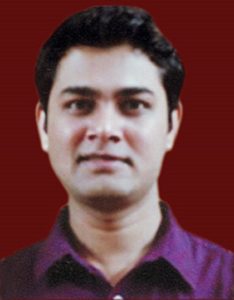 I'm an analytics professional and also love writing on finance and related industry. I've done online course in Financial Markets and Investment Strategy from Indian School of Business.
I can be reached at [email protected]. You may also visit my LinkedIn profile.