Canara Bank: Classic Credit Card for Rs.8,333 Monthly Income Earners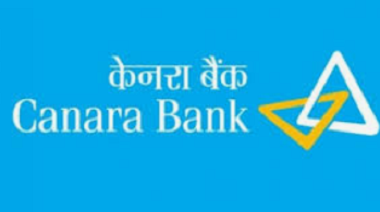 A credit card is a very useful financial tool, and having a one can be easier than you think, if you meet eligibility criteria for the credit card. Having a credit card gives you access to numerous benefits that allow you to improve finances, provided the card is used properly.
In order to get credit card approved, it is necessary for the applicant to meet the minimum income requirement. Along with this, income statement or pay slip is requested by the card issuer that acts a proof for the bank that you have sufficient repayment capacity.
In fact, the maximum limit granted depends on that income, higher the income, higher your limit will be. However opposite is not always true.
Like many other banks offering credit cards for low income earner, Canara Bank also offers cards for poor income earners. And the name of the card is Canara Visa Classic Card.
Canara Visa Classic Card for Low Income Earners
The gross annual income required to be eligible for the card is Rs. 1,00,000 (Rs. 1 Lac only); i.e. monthly income of Rs. 8,333.
This card is targeted for individuals who want to continue living moderate life style.
Here's how this card helps in saving money:
There is no joining and annual fee.
Earn 2 reward points for every Rs. 100 spent at select partner sites. 1 reward point is Rs 0.25. Accumulated reward points can be redeemed on Canara Bank's official site: https://credit.canararewardz.com/. Below is the sample table showing points earned and the partner:

| Points Earned | Minimum Spend to Earn Point | Partner |
| --- | --- | --- |
| 2 | Rs. 100 | Lifestyle |
| 4 | Rs. 100 | Malabar Gold & Diamonds |
| 4 | Rs. 100 | POTHYS |
| 1 | Rs. 100 | GRT Jewellers |
| 4 | Rs. 100 | Vishal Mega Mart |

No interest charged on cash withdrawn from ATM, provided payment is made by the due date. Check out why ATM withdrawal using credit card is not recommended
Free accidental insurance due to air crash worth Rs. 4,00,000 to the card owner. And Rs. 2,00,000 to the spouse.
Free accidental insurance other than air worth Rs. 2,00,000 to the card owner. And Rs. 1,00,000 to the spouse.
Lost card protection of Rs. 1,000
No charge for card replacement
Card user can apply for add-on card for his/her immediate close relatives at no extra cost.
Card Features
Maximum card limit is Rs. 3,00,000 per month.
Cash can be withdrawn using the card from ATM.
Card owner gets minimum 20 days to maximum of 50 days free credit period.
Since the card used Visa payment network, it is accepted globally.
Author Bio:
Hi, I am Nikesh Mehta owner and writer of this site.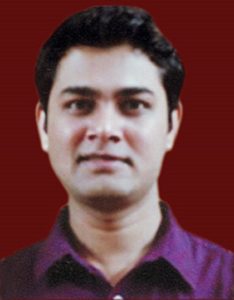 I'm an analytics professional and also love writing on finance and related industry. I've done online course in Financial Markets and Investment Strategy from Indian School of Business.
I can be reached at [email protected]. You may also visit my LinkedIn profile.