Rs.5000 Income: Credit Card @2% Interest from Syndicate Bank for Poor Earners
Credit is needed by almost everyone especially at the time of need. And such individuals either meet their requirement from their own savings, ask their friends/relatives, or take financing from lenders such as banks, private money lenders, peer to peer lending companies, and others.
However there is one financial product known as "credit card" loved by people across the world. And the main reason for its attraction is the free money which the card issuer (mostly banks) provides every month and time frame to pay back the credit used. In fact, it is the widely accepted payment method worldwide and you can buy whatever you want. Be it – expensive clothing, jewelry, etc.
But there is a myth amongst people especially low income group individuals that credit cards are offered only to high income earning people. And this myth is false. There are many banks in India requiring very minimum income for the credit card.
Syndicate bank offers 3 credit cards for low income earners having income less than Rs. 10,000 per month. For income less than Rs. 15,000 per month there are 4 credit cards.
Here is the table showing list of such cards and the minimum income required:
| Sr. No | Credit Card Name | Minimum Annual Income Required | Equivalent Minimum Monthly Income |
| --- | --- | --- | --- |
| 1 | Classic for Salaried | Rs. 60,000 | Rs. 5,000 |
| 2 | Classic for Senior Citizen | Rs. 60,000 | Rs. 5,000 |
| 3 | Classic for Self Employed | Rs. 1,00,000 | Rs. 8,333 |
| 4 | Gold for Salaried | Rs. 1,50,000 | Rs. 12,500 |
| 5 | Gold for Self Employed | Rs. 2,00,000 | Rs. 16,666 |
Features of Credit Card
Since the product is targeted towards low income earning individuals, there is no annual fee or joining fee.
For a security point of view, card has photo of the owner.
Interest charged is just 2% per month.
Minimum free credit period is 20 days and maximum is 50 days.
Card owner can get a supplementary card (also called as add-on card) for his/her family member. Add-on cards is one of the best way to build credit history for a beginner (especially housewife, student, and others). And most importantly there is no credit history check for the secondary card owner. However such cards are issued only when primary card owner has good repayment history and has used the card satisfactorily i.e. within the credit limit, no payment default, has done full repayment before the due date and so on.
Like other credit cards in the market, these cards can also be used for cash withdrawal at ATMs and online/offline purchases. But remember that using the card for withdrawing money from ATM carries a charge and also affects credit score. So try to stay away from frequent withdrawals, as it indicates being credit hungry.
Non-Resident Indians and Persons of Indian Origin are also eligible for this card provided they hold account with the bank.
Check out credit card for NRI.
Documents Required
For Salaried – computerized pay slip, salary certificate, form 16 and IT return acknowledgement form
For Self Employed or Businessmen – Form 16 A, IT return, Form No. 10 CCAC
For Senior Citizens – They have to be pensioners of the bank.
In addition to credit cards, Syndicate bank offers various types of personal loan for low income earning individuals. The table below shows two loan products along with the minimum income required:
| Sr. No | Name of Loan Product | Purpose | Annual Income Required | Equivalent Monthly Income |
| --- | --- | --- | --- | --- |
| 1 | Synd Vahan | Purchase of New Two Wheeler | Rs. 50,000 | Rs. 4,166 |
| 2 | Synd Kuteer | Purchase and construction of residential plot, buying new or old dwelling units, Construction of house on already owned site/plot | Rs. 1,00,000 | Rs. 8,333 |
There are many other personal loan products offered by Syndicate bank but minimum income requirement is not available as follows:
Synd Senior – For pensioners from government establishments who pension is routed through Syndicate bank. Minimum loan amount provided is Rs. 50,000. For such quantum of loan, the income required is typically low.
Synd Swarna – For any genuine credit requirement for salaried and non-salaried person. Applicant can get minimum loan amount of Rs. 10,000. Since it is a gold loan, applicant has to deposit gold or gold ornaments as a security with the bank. Interest rate on secured personal loan are low compared to traditional personal loan without security.
Synd Connect – This is for employees of government/public sector unit and, blue chip companies. 15 times of gross salary, loan amount is provided.
Author Bio:
Hi, I am Nikesh Mehta owner and writer of this site.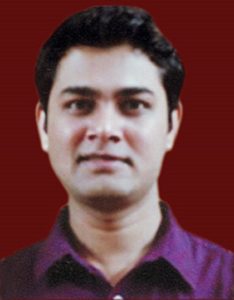 I'm an analytics professional and also love writing on finance and related industry. I've done online course in Financial Markets and Investment Strategy from Indian School of Business.
I can be reached at [email protected]. You may also visit my LinkedIn profile.