2020: 10 Credit Cards with No Annual Fee in USA
Most credit card companies charge a fee every year for the maintenance of your credit line, regardless of whether you use it or not. This fee is known as credit card annuity or annual fee.
Just as some clubs or bars only charge for access to facilities independent of consumption, some card operators and issuers charge for maintaining credit and do so once a year. If you get a credit card with an annual fee, you are basically paying for the cost of rewards, loyalty programs, benefits and discounts associated with the card.
An annual fee can range from $25 to $250 or more. Although there are companies in USA that do not charge annual fee or account maintenance fee.
Listed below are the 10 credit cards with annual fee in United States of America
Bank of America Travel Rewards Credit Card
In addition to no annual fee, there is no transaction costs outside the U.S. and you are awarded $200, if you spend $1,000 within the first three months. They reward 1.5% of what you spend.
Chase Freedom Credit Card
It rewards $150, if $500 is spent in the first three months. No interest for the first 15 months. Offers 5% cash back up to $1,500 on combined purchases in the categories you activate each quarter. Every quarter these categories change. In one quarter it can be gas stations, whereas in other quarter it could be restaurants, super markets, or department stores. 1% unlimited rebate on all other purchases.
Chase Freedom Unlimited Credit Card
Much like your sister card, Chase Freedom. The difference is, this card does not have 5% for purchases each quarter but offers 1.5% for all purchases without any limit. The benefit is for people who forget to activate the 5% that Freedom requires.
Discover It Card
This card offers 5% cash back in categories that change each quarter up to a maximum of $1,500 when you activate this benefit. All other purchases give you a 1% cash back. There is no charge for purchases outside the United States. Offers 0% interest on purchases in the first 14 months.
Citi Simplicity
Simply no late fees. 0% interest on purchases for 18 months.
Citi Double Cash
It offers rewards twice. First, it gives you a 1% refund on what you spend. Second, it gives you another 1% cash back on what you pay on your statement. It also rewards $100 after spending $500 in the first 3 months.
Capital One Quicksilver Cash Rewards
This card rewards $150 if you spend $500 in the first three months. It also offers a 1.5% refund on all purchases. There is no charge for overseas purchases. It also has a 0% benefit for the first 9 months for purchases.
Wells Fargo Cash Wise
Rewards $200 in cash after spending $1,000 in the first 3 months. Earn 1.5% on all your unlimited purchases. 0% interest for the first 12 months on purchases and balance transfers.
Blue Cash Everyday from American Express
This card rewards $150, if $1000 is spent in the first 3 months. It offers 3% cashback for shopping in supermarkets. Up to $6,000 per year. Also 2% in cash at gas stations. Plus 2% at certain department stores. 1% on all other purchases.
U.S. Bank Cash + Visa Signature Card
U.S. bank offers $150, if $500 is spent in the first 3 months. In addition to returning 5% on your first $2,000 in purchases each quarter in two categories of your choice, 2% on a daily category (such as gasoline or supermarkets), 1% on all other purchases. 0% for the first 12 months by balance transfer.
Author Bio:
I am Nikesh Mehta, owner and writer of this site.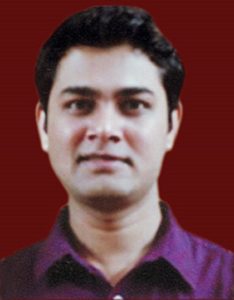 I'm an analytics and digital marketing professional and also love writing on finance and technology industry during my spare time. I've done online course in Financial Markets and Investment Strategy from Indian School of Business. I can be reached at [email protected] or LinkedIn profile.