Pay Personal Loan Fast: Tips for Low Income Earners
Low income earners always find it difficult to get any type of credit (loan or credit card). The obvious reason is the money they earn. However there are many financial institutions offering loans to low income individuals. The minimum income required is very less for such personal loans. The fight does not end here.
After getting loan, repayment worries further add up to the pain. And especially when the individual is the single breadwinner in the family, things become more difficult. For poor salaried individuals, fulfilling even the day to day needs become difficult, as loan repayment becomes higher priority. So how can these individuals can make best use of available resources and pay personal loan fast and become worry free as early as possible.
In this article we will discuss how to low income earners can pay personal loan fast.
Keep expense diary: Very few people have habit of tracking and writing down their day to day expenses. If you are amongst them then you definitely must be knowing its benefits.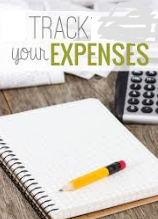 It helps in understanding your expense habits and keep control on unnecessary expenditures. Every time you save money, the same can be used for paying EMIs. Even a Rs. 1000 saving every month can help in reducing your EMI burden.
Start saving money: To save money, you should compare prices whenever and wherever possible and avoid unnecessary expenses. You should especially compare prices online and in-store. There are many places (online & offline) you will find bulk deals. For e.g. Buy 10 kg cooking oil and get 1 litre oil free. Such deals make sense, as it is an everyday necessary thing. online shopping sites offering heavy discounts, which may not be available in-store.

Look for cashbacks/coupons online: Another way to save money is to look for coupons online on websites like groupon.com, coupondunia.in, and others, verify, and buy from partnering sites. Cashbacks are also offered by various online sites such as Paytm. Refer image.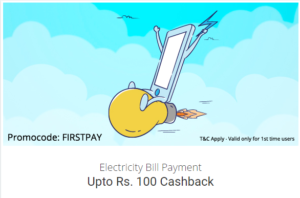 Earn extra income: If your income is small, you will mostly end up sacrificing on many things. Best is to create additional sources of income. For e.g. you can sell off your unused stuffs on olx or ebay, become online trainer on udemy, offer training on weekends, and many others. You can even take part-time job on weekend and earn extra money. There is no need to shy or think what people will say. It's your life and finally you know what it takes to become debt free.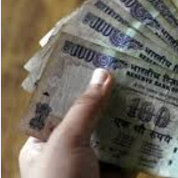 Increase EMI: If your income rises then you can request your bank to raise the EMI and at the same time reduce the loan tenure. This is an excellent opportunity to ease off the burden of your shoulder before the standard loan tenure.
Ask your relatives or friends: You can ask your acquaintances and borrow some money and use it for loan repayment. You can then pay back your friends on a lower interest than the bank. This way both of you would be happy. This options works best when your EMI is high and bank does not make you pay extra money for loan foreclosure.
Open FD account: To make loan repayment you need money. Why not make use of existing money and invest in fixed deposit? By doing so, for even a 7 day FD you will earn additional money, even though less. But this money can then be used for the repayment. For e.g. If you have Rs. 50, 000 available with you and bank does not accept foreclosure, then you can open FD account with any bank offering higher interest and earn money on the invested amount. This money can then be used for loan repayment.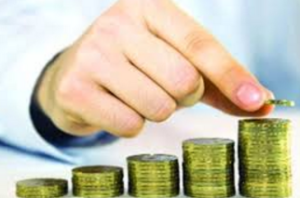 Make use of bonus or money earned from somewhere else: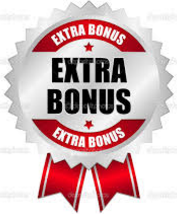 If you receive a bonus then instead of saving it in the bank account or spending on other stuffs, use it for clearing the debt. Ask your bank whether you can pay the big sum in one go as repayment. This will automatically reduce the EMI for the remaining period.
Switch personal loan:
If your current lender is charging higher interest then look for a bank offering low interest and transfer loan to them. But before making a switch, ask your existing bank on reducing the rates. This way you can save decent sum as burden of higher EMI will eventually reduce. But make sure you calculate the money you will save and any additional charges incurred before transferring the loan. Also try balance transfer to other bank during the early period of loan tenure and not when the loan with the existing bank is about to end.
Remember the thumb rule for any debt – Earlier you repay and on time, better would be your financials.