2022: 8 Reasons for Credit Card Rejection
Many financial institutions, when denying a credit card, only inform the applicants that they have not granted the card without explaining the reasons why it was denied. And during 2021, this was a very common scenario and covid is one of the primary reason; as many people lost their jobs, business income went down, etc.
But following are the 8 most common reasons for the credit card denial that would continue in the year 2022.
1. Insufficient score
All credit granting institutions can see the score given by the credit bureaus when the credit history is checked. This information is assigned by the bureau based on the behavior of the loans or cards.
Low score is a consequence of other factors, such as: late payments on loans; failure to make irregular payments, and a short history.
2. Too many inquiries
Applying for credit at different institutions at the same time is an indicator of risk. It is usually a sign of a person who has no money and is desperate to get a loan to cover his commitments, or it may be a fraud.
3. Your credit history is not very old
Each institution determines how long the user has a good history in the bureau, since it reflects his responsibility and capacity to pay for his acquired commitments.
4. Irregular payments
If the user is frequently late and then regularizes, this is another reason for rejection. Since irregular payments tend to anticipate that at any moment the applicant will fall into arrears.
5. Insufficient income
Another reason why credit card will get rejected is because the person, despite having a good track record, does not have sufficient income to repay the debt. In other words: he/she has too many commitments that perhaps his/her salary or income is not enough to pay the credit he/she is requesting.
6. Lack of income proof
Another reason is lack of proof of income. While they may receive tax returns and letters from employers, what they really take into account as proof of income are the cash flows in the bank account.
7. Lack of a guarantor
For credit cards/larger loan amounts and terms; financial institutions usually require a guarantor. So, it would be good to have at least one person with property who knows that the applicant is a responsible person with his payments.
8. Unemployment
This is a determining factor for granting the credit card or loan; if the applicant is unemployed, the application will surely be rejected.
Author Bio:
I am Nikesh Mehta, owner and writer of this site.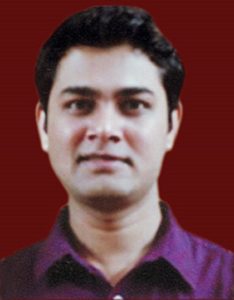 I'm an analytics and digital marketing professional and also love writing on finance and technology industry during my spare time. I've done online course in Financial Markets and Investment Strategy from Indian School of Business. I can be reached at [email protected] or LinkedIn profile.