15 Millionaires Who Grew Up Being Poor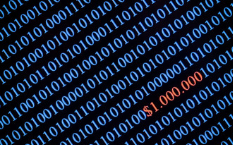 Not all billionaires are born with a silver spoon in their mouth.
In fact, there are individuals who came from nowhere and created a fortune and an inspiration for everyone seeking wealth and success. And credit for their achievement goes to the unparalleled courage and perseverance through which they have beaten all the odds and became successful and wealthy.
Here are the 15 inspirational individuals who started out poor in their early age but are now worth over a billion.
Larry Ellison
Larry Ellison, of Oracle, left college when his adoptive mother died and had many jobs for eight years.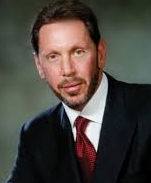 Born in Brooklyn, New York, and son of a single mother, Ellison was raised by his uncles in Chicago. When his aunt died, Ellison left college and moved to California, where he had many jobs over the next eight years. He founded the software development company Oracle in 1977, which is now one of the largest technology firms in the world. He is currently Oracle's CTO and CEO.
Oprah Winfrey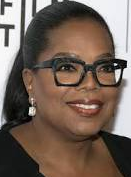 Billionaire, Oprah Winfrey was born into a poor Mississippi family. But she didn't used this as an excuse and she won a scholarship to Mississippi State University and became the state's first African-American correspondent at age 19.
In 1983, Winfrey moved to Chicaco to work on an AM talk show, which was called "The Oprah Winfrey Show.
Guy Laliberté
Canadian businessmen – Guy Laliberté was a fire-eater before founding Cirque du Soleil.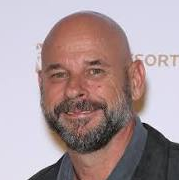 At the start of his career, Laliberté had fire in his stomach, literally. This Canadian played the accordion, walked on stilts and ate fire.
Later, he saw the opportunity and traveled with an entire group from Quebec to Los Angeles without buying a return ticket. The circus arrived in Las Vegas and became Cirque du Soleil.
Laliberté is now the CEO of Cirque du Soleil.
These 5 thoughts will make you feel poor.
John Paul DeJoria
John Paul DeJoria, the man behind the hair care empire, lived in a foster home and in his car.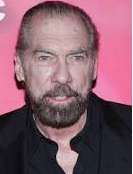 Before he turned 10, DeJoria, a first-generation American, sold Christmas cards and newspapers to help his family. He was sent to a foster home and even spent time in a gang before joining the army.
With a $700 loan, DeJoria founded John Paul Mitchell Systems and began selling shampoo door-to-door while living in his car. He later created Patron Tequila and now invests in other industries.
Howard Schultz
Starbucks President Howard Schultz grew up in a residential complex for the poor.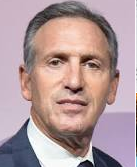 Schultz ended up winning a football scholarship to Northern Michigan University and worked for Xerox. Shortly thereafter, he took over a cafeteria called Starbucks spread across 60 locations. Schultz became CEO in 1987 and grew the company to more than 16,000 stores worldwide.
Ralph Lauren
Ralph Lauren was dependent on Brook Brothers while dreaming of ties.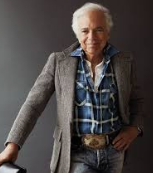 Lauren graduated from an institute in the New York Bronx, but later left college to join the army. While working as a clerk at Brook Brothers he wondered if the men were prepared for a better and brighter design in their ties. The year he decided to make his dream come true, 1967, Lauren sold $500,000 in ties and founded the famous brand "Polo" the following year.
Shahid Khan
There was a time when Shahid Khan was scrubbing dishes for $1.20 an hour but is now a billionaire.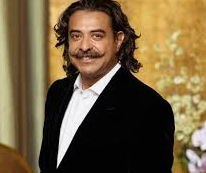 He is one of the richest people in the world. But when Shahid Khan came to the U.S. from Pakistan, he worked as a dishwasher while attending the University of Illinois. Khan now owns Flex-N-Gate, one of the largest private companies in the U.S., the Jacksonville Jaguards of the NFL and the English Fulham F.C. soccer team.
George Soros
Legendary investor George Soros survived the Nazi occupation of Hungary and came to London as a poor college student.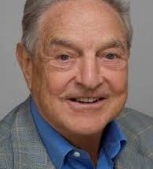 In his teenage years, Soros posed as the godson of an employee of the Hungarian Ministry of Agriculture to stay safe during the Nazi occupation of his country. In 1947, he fled the country to live with his family in London. He graduated from the London School of Economics working as a waiter and luggage carrier.
After graduating, Soros worked in a souvenir shop before becoming a banker in New York. In 1992, his famous bet against the pound sterling made him win billions of dollars.
Do Won Chang
Forever 21's founder, Do Won Chang, worked as a janitor, at gas station and in a coffee shop after arriving in the United States.

The husband and wife – Do Won Chang and Jin Sook – after Forever 21 did not always have it so easy. After moving to the U.S. from Korea in 1981, Do Won had three jobs at once to make ends meet.
Forever 21 is now an international firm with 480 stores and a turnover of 3 billion a year.
Jan Koum
Jan Koum never had hot water during his childhood and survived on food stamps when he immigrated to the United States.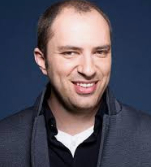 Koum was born in Kiev, Ukraine. At the age of 16 he was accompanying his mother to California, where they got an apartment thanks to the help of the government. To survive, she cleaned the floor in a local store.
According to The Independent, Koum learned by himself. In 2009, he founded the largest messaging application, WhatsApp, acquired by Facebook for $22 billion in 2014. But he would be always remembered for creating the world's most successful messaging application.
Leonardo Del Vecchio
Leonardo Del Vecchio grew up in an orphanage and worked in a factory, where he lost part of a finger. He bought Chelsea F.C. in 2003 and has the largest yacht in the world with cost in millions.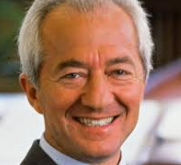 Del Vecchio was one of five children sent to an orphanage when his widowed mother could not care for them. He later worked in a factory making molds for car parts.
At age 23, Del Vecchio opened his own eyeglasses factory, which has become the world's largest manufacturer of sunglasses, with brands like Ray-Ban and Oakley.
Roman Abramovich
Chelsea's Russian and Dussian tycoon Roman Abramovich was born poor and orphaned at the age of two.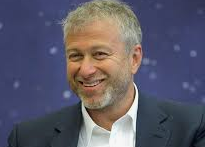 Abramovich was born in poverty in southern Russia. After being orphaned at the age of two, he was raised by an uncle and his family in a Russian region within the Arctic Circle.
While studying at the Moscow Transportation Institute in 1987, he set up a small plastic toy company, which helped finance his adventure in the oil world. Later, as the sole owner of Sibneft, he completed a merger that made it the fourth largest oil company in the world. The company was sold to Gazprom in 2005 for 13 billion.
Francois Pinault
Luxury tycoon Francois Pinault left high school in 1974 after being harassed for being poor.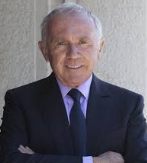 Pinault is now the face of the fashion conglomerate Kering (formerly PPR). But he had to leave high school since he was poor. As an entrepreneur, Pinault is well known as a "predator," something that includes buying small firms for very little money when the market falls. He created PPR, which owns brands such as Gucci, Stella McCartney, Alexander McQueen and Yves Saint Laurent.
Today, he also owns Christie's, the most buoyant art business.
Li Ka-shing
After his father's death, Li Ka-shing left school to help his family.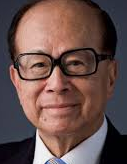 Ka-shing fled China to Hong Kong in the 1940s. But his father died when he was 15, leaving Ka-shing responsible for his family. In the 1950s he founded his own company, Cheung Kong Industries, which manufactured plastic and then expanded into real estate.
Sheldon Adelson
Sheldon Adelson left college and grew up sleeping on the floor of a neighbor's house in Boston.
Adelson, the son of a taxi driver, grew up in Dorchester, Massachusetts, and began selling newspapers at age 12.
Adelson "built his fortune with vending machines, newspaper ads and helping small businesses find investors.
Adelson lost almost all of his money in the big recession, but recovered much in the next few years. He now runs Las Vegas Sands, the world's largest casino company, and is considered America's highest-profile political donor.
Author Bio:
Hi, I am Nikesh Mehta owner and writer of this site.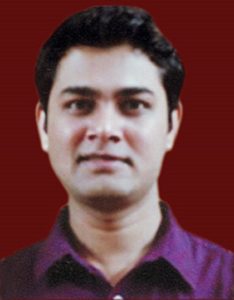 I'm an analytics professional and also love writing on finance and related industry. I've done online course in Financial Markets and Investment Strategy from Indian School of Business.
I can be reached at [email protected]. You may also visit my LinkedIn profile.