2019: World's 10 Best Countries to Live and Work – HSBC Survey
There are many things you can do to make more money and as 2018 is nearing to its end, you must have started thinking about how to make more money in 2019. But did you ever consider moving abroad to increase your earning and quality of life? This big step could get you $21,000 more, on average. This data, among others, reveals the new annual HSBC Expat survey, which lists the best countries to live and work in 2018, based on three factors as follows:
Economy – Personal Finance, Local Economics, Career
Experience – Lifestyle, People, Partner
Family – Raising Children, Education and Childcare, Relationships
There won't be a major shift in the ranking in 2019. And as 2018 is nearing to its end, you should start planning right now.
(Image source: https://www.expatexplorer.hsbc.com/survey/)
If you're already starting to think about moving to another country in 2019, check out the top 10.
10. United Arab Emirates
It has a wide range of highly paid jobs, especially for young expatriates. Of course, a culture is so different from the West that it can be a barrier for many.
9. Taiwan
"It could be the best kept secret of the expats," according to the HSBC report. It scored high in financial, personal, professional and family well-being. Salaries are not exceptionally high, but the cost of living is low, as per Business Insider.
8. Switzerland
Here, an expatriate could earn $203,000 annually: double the global average. But at the same time, the cost of living is high.
7. Sweden
It often appears among the lists of the best countries in the world in many categories, such as education or quality of life. But the expats warn that society can be closed and the climate is harsh, compiles Business Insider. At the same time, it would provide the best balance between professional and personal life, and is placed second place in the ranking in occupational safety. Besides, it would be the best place in the world to raise children.
6.

Australia
"It offers expats a quality of life that they don't want to leave," says HSBC.
5. Bahrain
This small nation in the Persian Gulf is investing heavily in banking and tourism, so it could be a great destination for expats hunting for new opportunities.
4. Canada
It could not miss in this ranking. The North American country has set itself the goal of attracting 1 million expatriates by 2020. According to those who have already made that decision, it is easy to make friends and integrate into the local culture.
3. Germany
It would be the fifth best place in the world to raise children. Here, they work an average of 26 hours a week: 70% of expatriates said that their work-life balance was greatly improved. At the same time, the cost of living is high.
2. New Zealand
This country offers a great quality of life and is super safe. It has the second lowest crime rate in the world, compiles Business Insider.
1. Singapore
"It gathers everything an expat could want, in one of the smallest territories on earth," summarized John Goddard, director of HSBC Expat, as compiled by the Bloomberg portal. It's very easy to move to this country. You can enjoy living in the Far East, but still enjoy many aspects of your home in the West," an expat told HSBC. This nation ranked third in economics and fifth in experience. But the stress at work is high, according to expatriates.
Author Bio:
Hi, I am Nikesh Mehta owner and writer of this site.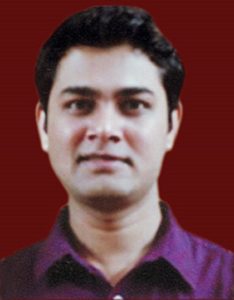 I'm an analytics professional and also love writing on finance and related industry. I've done online course in Financial Markets and Investment Strategy from Indian School of Business.
I can be reached at [email protected]. You may also visit my LinkedIn profile.