Close HDFC Personal Loan in 2 Steps, Imp. Things After Closure
It's a golden rule to repay any type of loan before the tenure ends. This is because personal loan carries a very high interest rate compared to other loans such as home loan, car loan and others. So getting yourself out of debt as early as possible will help in saving good amount of money.
In India, there are multiple avenues to get personal loan such as commercial lenders, co-operative banks, peer to peer lenders, local money lenders, and others. However banks are always the first priority of individuals seeking personal loan.
HDFC bank, India's top most private bank offers personal loan at an interest rate of 10.75% – 22%. This article provides procedure to close HDFC personal loan.
How to Close HDFC Bank Personal Loan
Personal loan account held at HDFC Bank can be closed through following 2 steps:
Step-1: Call their customer care number to get address of the nearest HDFC branch office. You can get their support number by clicking on this link.
Just select your city from the dropdown list. E.g. for top cities – Ahmedabad / Bengaluru / Chennai / Delhi & NCR / Hyderabad / Kolkata / Mumbai / Pune, 61606161 is the calling number. You need to add STD number of the city. If you are an NRI, then visit this link to get the calling number.
Step-2: Once you get the branch details, take your government issued identification document, loan account number for verification to the bank. Bank personnel will then verify all the documents and get loan account details. In case of any remaining due, you will be asked to pay the same.
Points to note: HDFC personal loan closure is not possible online or over phone. You will have to personally visit the bank to close the account.
Check out personal loan for low income earners.
Important things to remember after closing the personal loan account at HDFC Bank:
Considering the fact that HDFC bank charges interest rate of 10.75% – 22%; quick closing of the loan account is the key for the borrower to save money spent on EMI.
But closing your account does not necessarily mean, you are all done. There are certain key things you need to do for a successful closure:
Collect all the important documents: After HDFC personal loan is closed, collect acknowledgement letter from the bank. Collect all the documents if you have taken loan against property/securities/policy etc.
No objection/due certificate: Another important document to ask HDFC bank is the NOC. No objection certificate or no due certificate is officially accepted legal proof of loan account closure. The certificate states that the borrower has made all the repayments and no outstanding balance is pending.
Pre-closure acknowledgement receipt: If you have closed your HDFC loan account before end term; then get pre-closure acknowledgement receipt from the bank.
Get report from CIBIL: After 60 days of HDFC loan closure, visit CIBIL website and get your personal credit report. Key point to check is whether bank has updated the loan account record at CIBIL stating loan account closed. If record is not updated, then E-mail HDFC bank to do so at the earliest. E-mailing will help you in case no response is received from the bank.
Read about HDFC credit card payment options.
The reason to do all these is because it will help you in case any disputes arise in the future when you apply for any type of credit or loan or if the bank get back to you stating dues are still remaining.
Various personal loans from HDFC Bank:
Loan on credit card: This pre-approved loan Insta Loan and Insta Jumbo loan is for HDFC credit card holder. Loan amount is within the credit card limit for Insta loan. Higher loan amount can be granted in case of Jumbo loan. Other bank's card holder can also get loan by transferring the balance from other bank to HDFC bank credit card. After transfer you can continue payin the due in EMI.
Loan against securities: Instead of selling securities such as equity shares, mutual funds, gold deposit certificates, LIC policies, NSC, KVP; you can get loan by giving these securities to the bank. Interest is charged only on the amount withdrawn from the account and the time for which the amount is utilized.
Loan against property: Higher loan is possible by mortgaging your property with the bank. Another benefit is that the EMI is low and higher tenure.
Other types of loans offered are professional loan, loans against assest, and consumer durable loan.
Benefits of taking personal loan from HDFC Bank:
Eligibility check in one minute
Get loan approved within a day provided all the eligibility criteria are met
Faster loan processing
No hidden charges
Account holders can get special offers on interest rates and other charges
Women employees get better rates compared to others
---
Author Bio:
Hi, I am Nikesh Mehta owner and writer of this site.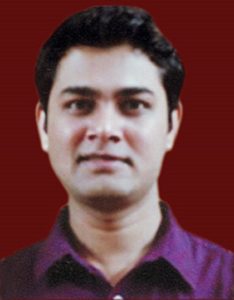 I'm an analytics professional and also love writing on finance and related industry. I've done online course in Financial Markets and Investment Strategy from Indian School of Business.
I can be reached at [email protected]. You may also visit my LinkedIn profile.