5 Tips to Increase Your Chances of Getting a Personal Approved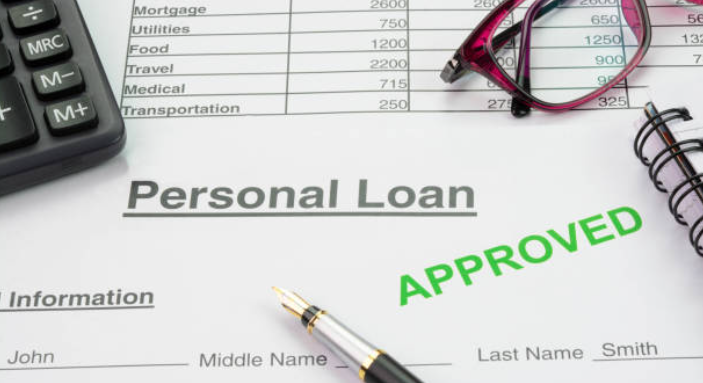 Personal loans can be a great way to get the money you need for various expenses. But it's not always a cakewalk to get them as widely believed. There are a few crucial aspects which you need to monitor closely to ensure that your loan application doesn't get rejected.
5 Pro Tips for Securing a Personal Loan
A personal loan comes without collateral, so naturally, you must fulfil various eligibility criteria to get it sanctioned. Here are 5 tips from the experts to do that.
Take Care of Your CIBIL Score
A good CIBIL score is crucial if you want to get a personal loan from a bank. However, if your CIBIL score is low, don't despair – plenty of NBFCs and private lenders are willing to give you a loan. Just be aware that the interest rates on these loans could be higher.
Several factors affect your CIBIL score, including payment history, credit utilization, and type of credit accounts. CIBIL score in the range of 700 significantly increases your chances of personal loan approval.
2. Lower Your Debt-to-income (DTI) Ratio
One of the most important things lenders will look at is your debt-to-income ratio. You can calculate your DTI by adding all your monthly debts and dividing the total by your gross monthly income. Your chances of being approved for a personal loan increase with a lower DTI ratio.
That's because lenders see borrowers with low DTIs as less risky. Ideally, you want your debt-to-income ratio to be below 36%. With this DTI, lenders believe that even if you hit a rough patch financially, you will be able to repay your loan on time.
3. Fill all Sources of Income in the Application Form
If you only include your salary as a source of income when you apply for a personal loan, you are less likely to get approved. Lenders want to see that you have a steady stream of income. It will help if you display your spouse's or partner's income, rental income, and other household income. This tip is significantly vital to get a personal loan for salaried employees.
So next time you're applying for a personal loan, be sure to include all of your household income. It could make the difference between getting approved and being denied.
4. Don't Apply for Multiple Loans Simultaneously
When you need cash, applying for multiple loans at once can be tempting. However, your credit score takes a hit each time you apply for a loan. So if you have already applied for several loans and been denied, your credit score is going to be low. It decreases your chances of getting approved for a personal loan.
Furthermore, most lenders view it as a red flag. They may think you are desperate or unable to manage your finances properly. So instead of increasing your chances of getting a personal loan approved, applying for multiple loans at once creates a negative impression in front of lenders.
5. Check the Eligibility Criteria Beforehand
When looking for a personal loan, it is important to find a lender with eligibility criteria that you can fulfil. This will increase your chances of getting the loan approved. There are many things to consider when you are choosing a lender, such as the interest rate, repayment terms, and fees.
It's a winning strategy, so always check that you can meet the lender's eligibility criteria before you apply for the loan. This is like checking your loan approval beforehand.
---
Author Bio: Tanvi Kaushik specializes in Content Marketing and works with the Digital Team at KreditBee – India's fastest personal loan platform where self-employed and salaried professionals can easily avail of personal loans in just a few minutes when in need of quick funds. Tanvi writes to-the-point articles on personal finance and budgeting which are truly appreciated by her readers. She is committed to making money matters easy to understand even for the layman. Her commitment to her work doesn't stop her from pursuing her hobbies of hiking, trekking and going on adventurous trips.