SBI XPress Power Personal Loan of 15 Lakhs, Min. Rs.50000/Month Income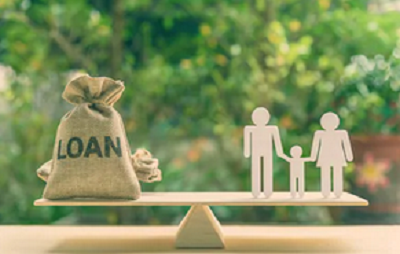 State Bank of India is largest public sector bank in India. SBI offers various retail financial products and services such as personal loan, car loan, credit loan, home loan etc. to the eligible individuals.
For most of the credit products such as loan and credit card, there is a minimum income requirement from SBI. For e.g. Rs. 15,000 per month is the minimum salary required for XPress Credit personal loan. Whereas Rs. 50,000 is the minimum net monthly income required for XPress Power loan.
With the growing number of individuals who are interested in taking loan, there are multiple queries that come into their mind.
In this article, we'll discuss frequently asked questions about SBI's XPress Power personal loan which requires minimum salary of Rs. 50,000 per month i.e. Rs. 6,00,000 per annum.
Who is the target audience for this loan product?

Looking at the monthly income required, it clearly indicates this loan product is targeted to high income salaried professionals.
Is Rs. 50,000 gross or net monthly income?

It is the gross monthly income. i.e. the income before any deduction or repayment obligation.
Does the applicant require to have salary account with SBI?

No, applicant does not require to have relationship with SBI. But salary account is must for individuals applying for XPress Credit personal loan which requires net monthly income of Rs. 15,000 (Rs. 1,80,000 per annum).
I'm a part-time employee but earning more than Rs. 50,000 per month. Am I eligible for this loan?

No. SBI Xpress Power personal loan requires applicant to be a permanent employees.
Who can get XPress Power personal loan from SBI?

Full time employees working with Central/ State Governments/ Defence Establishments, public sector employees, reputed national educational institutions, and select high rated companies (MNCs, listed/unlisted private company) and others as per SBI.
What are the benefits of XPress Power personal loan, since the income requirement is high?

Borrower can also avail overdraft loan with minimum amount of Rs. 5,00,000 and maximum loan amount of Rs. 15,00,000 or 24 times net monthly income. So if the applicant is earning Rs. 70,000 per month, then the maximum overdraft he/she can avail is Rs. 16,80,000.
Can you avail more personal loan?

Yes. Personal Loan is an excellent option. However, it is necessary to prepare in advance and choose carefully the amount of installments to fit your budget. Because by paying all the installments on time and fully, your credit score will improve and it will be easier to get a new loan.

Although it is normal to hear that to make a personal loan is something bad. However, a number of factors make this type of loan a best option.
How to avail personal loan?

The best way to apply for XPress Power personal loan is online. You will need following details when applying online on SBI website:

(1) Date of Birth
(2) Resident type
(3) Employment type
(4) Organisation type
(5) Years with the current organisation
(6) Gross monthly income
(7) Existing EMIs, if any
(8) Retirement age (45 – 75 years)
(9) State in which applicant is working
(10) Mobile number and E-mail

For what purpose, can I use SBI personal loan?

A personal loan is one of the most sought-after financial product. Soon after the personal loan is approved and the amount is deposited in your current account or savings you can use it as you wish. Among the main reasons for seeking a personal loan are: renovating your home, traveling, investing in studies or starting or expanding the business, payment of debt or meeting expenses towards any financial emergency or financial difficulty.
Listed in below table are the various details of XPress Power personal loan.
| | |
| --- | --- |
| Minimum Net Monthly Required | Rs. 50,000 |
| Minimum Term Loan | Rs. 25,000 |
| Maximum Term Loan | 24 times net monthly income or maximum Rs. 15,00,000 (15 Lacs) |
| Minimum Overdraft Loan Amount | Rs. 5,00,000 |
| Maximum Overdraft Loan Amount | 24 times net monthly income or maximum Rs. 15,00,000 (15 Lacs) |
| Repayment Period | 5 Years (Maximum) |
| Effective Interest Rate (Term Loan) | 11.65% – 13.30% |
| Effective Interest Rate (Overdraft facility) | 12.15% – 13.80% |
| Processing Fees | 1% of the Loan Amount + applicable Tax |
Author Bio:
Hi, I am Nikesh Mehta owner and writer of this site.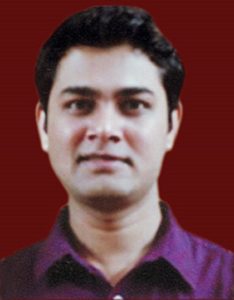 I'm an analytics professional and also love writing on finance and related industry. I've done online course in Financial Markets and Investment Strategy from Indian School of Business.
I can be reached at [email protected]. You may also visit my LinkedIn profile.