4 Ways to Get COLLATERAL FREE Loan for Salaried, Self Employed Business
In India, there are two types of loans – secured and unsecured.
The key differences between the two are – secured loan requires some form of collateral to be kept under possession of the lender (car, land, fixed deposit, etc.) and interest rate is low and risk to lender is high. Whereas in case of unsecured loan, there is no need of collateral or guarantor, interest rate is high and risk of lender is also high. Collateral free loans are given on the basis of TRUST. Borrower is trustworthy or not is decided on the basis of previous borrowing history and current financial status.
Whenever any individual applies for personal loan, guarantor/collateral is typically requested by the lender. In either case, credit score and employment or business status will determine whether loan would be approved or rejected.
Not everyone has collateral to keep in the custody of the lender. So in case of urgency, how to get loans with no collateral in India?
There are four ways to get collateral free loan as follows:
Direct application with the financial institution
Individual can visit the lender directly or apply online. Borrower will have to apply for multiple documents such as income proof, IT returns, employment documents such as salary slip, etc. And based on statistical calculations and credit score, the application will be either rejected or approved. Although individuals with higher income get loan easily, there are loans for low income earners as well, offered by few banks. In such cases, the finance offered is on a lower side.
On the other hand secured loans are easy to get and interest rate is also low. This is because the risk is low since your valuables are in the possession of the lender. And in case of default, lender has rights to take possession of the assets – car, home, land, gold, equities, mutual fund, etc.
Mudra Loan
Micro Units Development & Refinance Agency Ltd. (MUDRA) is a scheme run by government of India. Under Pradhan Mantri Mudra Yojana (PMMY), individual who wants to set up/run micro units – manufacturing, trading and service sector business is eligible to get upto Rs. 10 lakh credit. This loan cannot be granted to a salaried individual and only those who want to setup or run business can be offered the credit. As the name suggests, Mudra loan can be availed only if the borrower is having micro business i.e. where capital requirement is small.
The objective of PMMY is to promote entrepreneurship in India. Under this scheme, there are three categories of loans:
SHISHU – Maximum credit of Rs. 50, 000
KISHORE – Maximum loan of Rs. 5 lakh
TARUN – Maximum loan of Rs. 10 lakh
Peer to Peer Lending
These are online loan marketplaces connects borrowers with multiple lenders. Compared to banks, the eligibility criteria are not very strict and there is no requirement for guarantor or any type of collateral. And borrower has options to choose from various lenders and bargain on interest rates. Until August 2017, they were not regulated by RBI but from September 2017 onwards, RBI decided to regulate it.
P2P platforms check eligibility of the borrowers via credit score check, income, social media activities, and others.
Credit Guarantee Fund Trust for Micro and Small Enterprises (CGTMSE)
Businessmen owning micro / small manufacturing, service company, or wanting to setup micro small enterprise (MSE) are offered collateral free loans. The loan amount is upto Rs. 1 Crore. The cash credit can be used by the borrower for working capital, buying assets or expanding the business. In order to be eligible to get loan under CGTMSE scheme, the entity should be either of these – Sole Proprietorship, Partnership Firms, Private or public limited Companies.
Author Bio:
Hi, I am Nikesh Mehta owner and writer of this site.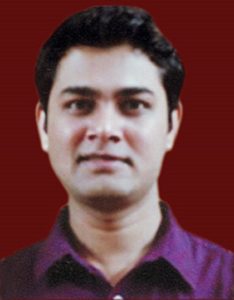 I'm an analytics professional and also love writing on finance and related industry. I've done online course in Financial Markets and Investment Strategy from Indian School of Business.
I can be reached at [email protected]. You may also visit my LinkedIn profile.