6 Ways to Get Personal Loan with No Income Proof
Digitization has made the process of borrowing money extremely easy. In fact, many lenders claim to approve the loan within hours of application. However there are terms and conditions involved and most important being the income and proof. Every commercial lender will first ask the applicant for the annual income and then ask proof verifying the income – salary slip and income tax return statement.
The reason why income is most important criteria is because credit worthiness of the applicant is evaluated on this basis. There is no other way to evaluate the risk associated with the applicant apart from credit history check, which is not a full proof method.
However not every employer in India provides pay slip at the end of every month due to whatsoever reasons. Or many companies pay salary in cash or cheque. But this creates problem for following category of loan applicant employee when he/she applies for the loan:
Salary is paid in cash with no proof showing that it is paid by the company you work for.
Salary is paid via cheque but no pay slip is given.
Self-employed – earning irregular income with no income tax paid.
First time in job
Homemaker
So can such individuals get personal loan with no income proof?
Answer is YES.
Getting loan is possible (though difficult) with no income documents available.
Here are the options to meet the money requirement:
(1) Ask friends or relatives: One of the best and most widely used alternative to get money at the time of need. This option of borrowing money works completely on trust. What best you can do is give interest to your acquaintance (lower than what a bank charges) in addition to the borrowed money. So borrowing money actually becomes a personal loan. Borrower will be happy as he/she would get more money in return. And in future, can provide you more money, at the time of urgency. Basically mutual trust will further strengthen.
(2) Joint loan: If above solution does not work, then you can request other person to apply for a joint loan (assuming the other person is eligible to get loan). The loan will be on his name. And loan repayment responsibility will be completely on your shoulder. Again this option works on trust. It is similar to supplementary credit card.
(3) Against fixed deposit: One of the best recommended option to get personal loan with no income proof or if applicant is self-employed or student or homemaker, is loan against FD. It is a secured loan, where applicant must have FD account with the bank. And the loan amount is dependent on the money kept in the account. Typically 80%-90% of FD amount is given as the loan amount. This option has multiple benefits such as no pre-payment charges, low interest rate; but 1%-2% higher than the interest offered on the FD amount, interest charged on the used amount and not the whole amount. If you can show healthy balance in your bank account then lenders will automatically offer pre-approved loan by asking you to get loan against fixed deposit.
(4) Private money lenders: This is the least recommended option to get loan due to two main reasons – very high interest rate and bad recovery process. If you are using this option to get a loan, then check out this article containing information on pros and cons involved in private money lenders.
(5) Co-operative banks: Commercial banks (e.g. ICICI, Axis, HDFC & others) will always ask for pay slip to verify the income. However commercial banks have less stricter norms and they do not ask for income documents. In order to get loan, you need to be a member of the bank along with other terms.
(6) Peer to peer lenders: These online marketplaces for loan are other option to explore to get personal loan. You can bargain for interest rate and the eligibility criteria are less strict compared to commercial banks and not everytime you will be asked to produce income documents.
How to convince lenders to provide personal loan when no documents are available?
If you are a genuine applicant and income documents such as salary slip is not available, then you can request lenders by providing following additional documents which will add more weightage to your personal loan application.
Employment offer letter: Even though your company does not offer salary slip, employment offer letter showing currently drawn income may help in some way.
Income proof from previous job: If you had been working earlier where salary slip was given regularly, then keep it handy and submit as a proof. And along with that, you can show offer letter of the current employer showing your salary. Typically, when you switch jobs, income also increases.
Bank statement: To further support above two documents, bank statement showing income from your employer can also be helpful. Statement showing money deposited in your bank account on a specific date of the month is an excellent income proof.
Photocopy of cheque: Many organizations pay salary to their employees via cheque. One of the first thing to do when you receive cheque is to take photocopy and snapshot of the same and then deposit the money in the bank account. Photocopy of cheque is also a good income proof.
Although these documents are not a replacement, but your application will definitely be considered for a review.
Author Bio:
Hi, I am Nikesh Mehta owner and writer of this site.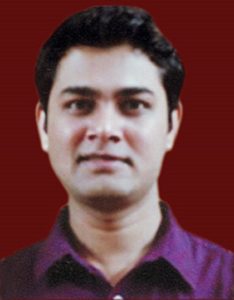 I'm an analytics professional and also love writing on finance and related industry. I've done online course in Financial Markets and Investment Strategy from Indian School of Business.
I can be reached at [email protected]. You may also visit my LinkedIn profile.