15 Best Credit Cards for Online Shopping in India
eCommerce is the next big thing in India as people are spending more money shopping online due to following main reasons:
Products from multiple brands can be checked and compared on various sites
Saves time and is convenient – users can buy through website, mobile apps
Good discounts, cash backs, reward points on every purchase which is normally not seen while shopping in-store
Customer reviews helps in making better purchasing decisions
Strong customer support
Taking advantage of this trend are the card companies who are designing credit cards for online shopping by luring customers with reward points, cash back, gift vouchers, discounts and many others by partnering with merchants such as BigBazaar, Pantaloon, Shoppers Stop and many other online shopping sites such as flipkart, amazon and many others. So if you are a shopping enthusiast, then here are some of the best cards for making purchases along with the benefits:
Card Name
Benefits
SBI Simply Save Card
1) 10 points per Rs. 100 spent on shopping
2) 2000 cash points on joining when you spend Rs. 2000 within 2 months of buying the card
3) No annual fee when Rs. 75, 000 is spent in a year
4)
American Express PAYBACK card
1) No annual fee when Rs. 1,50, 000 is spent
2) Multiple points can be earned from more than 40 PAYBACK partners
3) 900 reward points earned as a bonus when Rs 15,000 is spent within 2 months of buying the card.
4) More PAYBACK reward points are earned when you shop at certain PAYBACK partners such as Pantaloons and Big Bazaar.
HSBC VISA Platinum Card
1) Spend Rs. 10,000 in the first 3 months of buying the card and get 10% cashback on all purchases made. Maximum cashback that can be earned is Rs. 3000
2) 2 reward points given when Rs 150 is spent.
3) Earn extra points by shopping at Wills Lifestyle, Vodafone, Godrej Interio and others
4) Spend Rs. 4,00,000 in a year and earn rewards up to a maximum limit of Rs. 1000000 annually
Citibank Cash Back Card
1) 0.5% Cash Back on all spends.
2) There is no cap on cash back earned
3) Savings and deals at retail stores across the country
HDFC MoneyBack Card
1) 100 Reward Points = Rs 40
2) Earn 2 Reward Points on every Rs 150 spent for all retail purchases
3) Earn 3 X Reward Points on Online Purchases
4) Spend Rs. 2, 50,000 and earn up to Rs. 2000 on the accumulated reward points
HDFC Diners Club
1) Reward points get doubled when shopping is done at grocery or supermarket store
2) Get Rs.250 cashback when Rs. 1000 transaction is done within 45 days of buying the card
3) Earn 5X Reward Points (RP) for first 3 months from card setup date
4) Spend Rs. 2, 50,000 and earn up to Rs. 2000 on the accumulated reward points
Standard Chartered – Manhattan Platinum Card
1) Get 5% cashback when you shop at supermarkets and departmental stores
2) Earn 5x reward points per INR 150 spent on other categories
Citibank Rewards Card
1) Spend Rs. 125 and earn 10 reward points at apparel, department stores, and when you shop at wide & exclusive range of 10X partners
Standard Chartered – Inner Circle Platinum Card
1) Earn upto 9 reward points for every 100 spent at Lifestyle, Home Centre
2) Get 5% Cash back at Auchan Stores in India
3) Card holders will receive special privileges at Lifestyle including exclusive previews and additional sale discounts
SBI Simply Click Card
1) Get Amazon India gift card worth Rs. 500 during joining
2) Five times reward points on online spend
3) Get 10X reward points on online spends with exclusive partners
4) Get e-vouchers worth Rs.2000 on annual online spends of Rs.1,00,000 & Rs.2,00,000 each
SBI FBB StyleUp Card
1) Get flat 10% discount on all fashion apparel, fashion accessories & footwear, at Fbb & Big Bazaar outlets
2) Earn 10X Reward Points on all your Big Bazaar, Fbb spends
3) Welcome gift of Rs. 500 worth Fbb gift voucher
4) Anniversary gift of 2,000 Bonus Reward Points on card
Capital First SBI Card
1) Get 10 reward points per Rs.100 spent on electronic item shopping
SBI Gold & More Card
SBI Gold & Advantage Card
1) Get 10 reward points per Rs.100 spent on departmental and grocery store
2)
SBI Tata Platinum Card
1) Get 500 Reward Points on total spends of Rs. 2,000 or more within 2 months of buying
2) Get upto 5% Value Back on Tata Partner Outlets
3) Get 3X Reward Points per Rs. 100/- on Departmental and Grocery stores
SBI Student Plus Advantage Card
1) 2.5% value back on Departmental and Grocery spends
When you especially want credit card for online purchase or in-store then following points should be considered:
Reward Points: This is the most important thing to be checked, so that you can accumulated points can be used as a payment. So, if you've earned 1000 reward points and your bill is of Rs. 2000. Then you can use these 1000 points and you will have to only pay Rs. 1000. Your card should offer good number of reward points.
Discounts and Cashback offered.
Expiry date for redeeming the points – All your points will go waste if you do not redeem it before the last date. So make sure to check this important thing
Other benefits such as free air miles, gift vouchers
Joining Fee: Always look for zero joining fee card
Annual Fee: Prefer zero annual fee card or the cards which will carry no annual fee when card is swiped above a certain limit
Joining offer or welcome gifts when card is purchased
Partnering merchants: Look for cards who've partnered with the merchants from where you most of the time shop.
So the more you spend with the credit card, more points you will earn.
Author Bio:
Hi, I am Nikesh Mehta owner and writer of this site.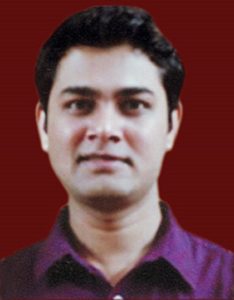 I'm an analytics professional and also love writing on finance and related industry. I've done online course in Financial Markets and Investment Strategy from Indian School of Business.
I can be reached at [email protected]. You may also visit my LinkedIn profile.