2019: 17 Cashback Credit Cards in India with Offers
Ever imagined getting paid back on the purchases/spends you make? This is known as cashback in the financial glossary and is offered through credit cards. Cashback credit cards lets users earn certain amount of money back in the card account after using the card on eating out, watching movies, fuel purchase, making purchase online, etc. depending on the issuers. There are many credit cards offering cash backs in India offering money back. Here's the list of best cards:
Cashback Credit Cards in India
Card Issuer
Card Name
Cash Back Offered
Citibank
Citi® Cash Back Credit Card
5% on movie ticket purchases, telephone bill payments
HDFC Bank
MoneyBack Credit Card
Redeem accumulated reward points as CashBack against the outstanding amount on your Credit Card. (100 Reward Points = Rs. 20)
Axis Bank
MY Choice
5% on any of the two - Dining, Fuel, Electronics, Utility Bills, Travel, Supermarkets
Axis Bank
MY Zone
25% on online and box office movie ticket purchases
Axis Bank
Platinum
Upto 25% on online and box office movie ticket purchases
Axis Bank
Neo
10% on online shopping at jabong.com
10% on mobile recharge done via the Freecharge mobile application
ICICI Bank
InAFlash
50% on any online transaction done (upto Rs. 500)
ICICI Bank
HPCL Credit Card
2.5% on fuel purchases
Standard Chartered
Manhattan Platinum Card
5% on supermarkets and departmental stores
20% cash back on Uber spends upon minimum credit card spends of INR 15,000*
Standard Chartered
Super Value Titanium
5% on fuel, phone and utility bills
State Bank of India
Platinum cards
Rs. 150 on Rs. 1,500 Fuel spend
State Bank of India
Gold & SimplySAVE cards
Rs. 100 on Rs. 1,000 Fuel spend
State Bank of India
Gold Classic Card
Rs. 100 on Rs. 2,000 retail spend
State Bank of India
Defence card
Rs. 100 on Rs. 750 spend in defence canteen
Kotak Mahindra Bank
Delight Platinum
10% on dining, movies
Kotak Mahindra Bank
Corporate Wealth Signature
High cash back
HSBC Bank
Visa Platinum
10% on all spends during the first 90 days from the date of card issuance
Although it seems very enticing to get money back for the spends you make, there are certain tricks played by the card issuers, which are overlooked by the applicant while applying for such cards. Here are some of the key points to make a note of when applying for cashback credit cards.
Before applying for cashback credit card check following details:
Is there any minimum spend required to avail cashback? Cashback is received only after spending certain amount of money. So check this before applying. It should not happen that, just to earn cashback, you spend money on buying unwanted things. Card issuers are at an advantage when they let you spend more. They earn interest if the user is unable to make full repayment before the due date.
When should the amount spent? – Certain cards require cards to be used during a specific duration only. E.g. in the first 30 days of card issuance. So check this out first.
Where should the cards be used: For e.g. on movie or dining cashback, is there any criteria on which movie theatre or hotel, card should be used. Many times, user is required to use the card at expensive places only. Or if shopping clothes, is there any criteria on which brand's merchandise you get paid back.
Maximum cashback limit: It doesn't make sense to opt for a card just for the sake of getting a cash back, if there is a cap on the cashback amount.
What is the maximum cashback per billing cycle: This is very important point to check. Many a times, there is a cap on the money you will receive back in each billing cycle.
What is the claim process, if cash back is not credited: If there is no cashback received, there should be a hassle free claim process.
When is the cashback credited back to the card account
How to make best out of cashback credit cards:
Typically user gets a fixed percentage/amount of cashback. So look for the one offering highest percentage of cashback.
Use it wherever possible, so that you get maximum cashback. For e.g day to day grocery shopping, online purchases, etc. For this, you need to be aware of the amount and where to spend.
Choose a card with no annual or joining fee to save money.
Look for cards where there is no condition on location, duration, or minimum amount to be spent for getting a cashback.
Eligibility Criteria:
Since cashback is one of the benefit offered, the eligibility criteria varies for each card issuer. Here are the common eligibility criteria requested by most of the banks:
Income
Credit Score
Documents: Pay slips, income tax return, bank statement, ID and address proof
Company you work for, in case applicant is doing a job.
Author Bio:
Hi, I am Nikesh Mehta owner and writer of this site.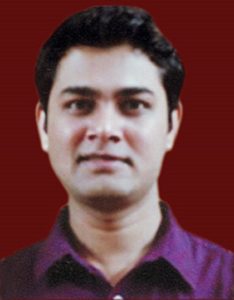 I'm an analytics professional and also love writing on finance and related industry. I've done online course in Financial Markets and Investment Strategy from Indian School of Business.
I can be reached at [email protected]. You may also visit my LinkedIn profile.