2019: 13 Credit Cards for Bad Credit Score
Getting a credit card or any type of loan is difficult. And when an individual with bad or poor credit score applies for any type of credit, the chances of approval further becomes difficult. This is because in the eyes of financial institutions such individuals are risky borrowers. And there are multiple reasons to it such as – poor repayment history i.e. delayed or default payment, over usage of credit limit, too many credit applications, etc. Practically speaking when we say that individual has bad credit score, it means that his/her score ranges between 300 to 499.
So can a person with bad credit score get credit card in India?
The answer is YES.
But how?
Such individuals can get credit card in two ways:
Against FD
Supplementary card
Against Fixed Deposit
This is nothing but a secured credit card which applicant gets by opening a fixed deposit. In addition to this, depositor has to keep a minimum amount as a security with the bank. There are very limited banks in India offering credit cards against fixed deposit as listed in the below table.
| Sr. No. | Credit Card Name | Minimum Fixed Deposit Amount Required | Issuing Bank |
| --- | --- | --- | --- |
| 1 | Signature | Rs. 10,000 | Andhra Bank |
| 2 | Payless | Rs. 15,000 | Development Credit Bank |
| 3 | Aspire | Rs. 16,000 | Central Bank |
| 4 | Coral | Rs. 20,000 | ICICI Bank |
| 5 | Instant Platinum | Rs. 20,000 | ICICI Bank |
| 6 | Insta Easy | Rs. 20,000 | Axis Bank |
| 7 | Assure | Rs. 25,000 | Bank of Baroda |
| 8 | Usecure | Rs. 25,000 | Union Bank of India |
| 9 | Unnati | Rs. 25,000 | State Bank of India |
| 10 | Solaris | Rs. 25,000 | Kotak Mahindra Bank |
| 11 | Aqua Gold | Rs. 25,000 | Kotak Mahindra Bank |
| 12 | Advantage Plus | Rs. 25,000 | State Bank of India |
| 13 | Galaxia | Rs. 1,00,000 | Kotak Mahindra Bank |
The biggest
advantage of cards against FD
is that it helps in building or improving credit history of the person with bad credit score. Also it carries low interest rate. Since the credit limit depends on the deposited amount it brings in habit of saving as the user has to spend within the limit. Opposite is the case when someone gets card traditionally which usually has a very high credit limit. Documentation required are less. And most importantly financial institutions do not ask for any documents related to income such as salary slip, income tax return, etc.
Supplementary Card
It is one of the best way to get credit card for individuals with bad credit score or even first timers or housewives/students/senior citizens and others with no credit history. In order to get supplementary card (also called as add-on card) someone from the family should own a credit card and must have a good credit score. These primary card owners can then apply for credit card in the name of family member (brother, sister, father, mother, wife, children). The application process is simple and the card is typically free of cost. Almost every bank offers add-on card to it's users and against one card more than one add-on card can be applied. But remember that the credit limit gets shared between primary and add-on card owner. And every month consolidated statement is generated. Few of such cards are:
SimplyCLICK SBI Card
SimplySAVE SBI Card
SimplyCLICK Advantage SBI Card
Bad Credit Score – Who is at fault?
Although not every time a person with such a score is responsible for the condition. This is because delayed or default in repayment can also be due to temporary financial problems such as job loss, unexpected financial emergency such as medical expenditures, etc. So if card user thinks that he/she may not be able to make repayment on time, then they should approach banks and ask them to revise the repayment date.
Author Bio:
Hi, I am Nikesh Mehta owner and writer of this site.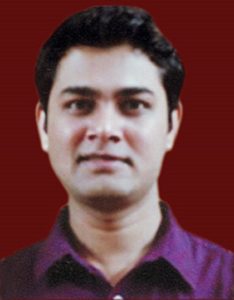 I'm an analytics professional and also love writing on finance and related industry. I've done online course in Financial Markets and Investment Strategy from Indian School of Business.
I can be reached at [email protected]. You may also visit my LinkedIn profile.