14 Easy to Get Credit Cards for Bad Credit Score in India
With the increasing users of credit card in India, number of defaulters are also increasing. This is resulting in bank or credit card company denying card applications of the individuals with a bad credit since they have a low CIBIL score. There could be many reasons why a person defaults a credit card payment such as job loss due to recession, family emergency, negligence and many others.
So how can an individual get credit card when he/she has a bad credit score? The best answer is secured credit card. And this can be a starting point and the most easiest way to build a credit history.
Eligibility
The only requirement for the person with a bad credit when applying for a secured credit card is having a cash collateral deposit or fixed deposit with the bank. Higher the amount kept with the bank higher will be the credit limit. So for e.g. if you keep Rs. 50, 000 in the fixed deposit, then your credit limit would be the same or slightly less than that. And most importantly the card approval is instant. Read article on how to check CIBIL credit score
Banks offering secured credit card for individuals with poor credit
| Sr. No. | Credit Card Name | Minimum Fixed Deposit Amount Required | Issuing Bank |
| --- | --- | --- | --- |
| 1 | Signature | Rs. 10,000 | Andhra Bank |
| 2 | Payless | Rs. 15,000 | Development Credit Bank |
| 3 | Aspire | Rs. 16,000 | Central Bank |
| 4 | Coral | Rs. 20,000 | ICICI Bank |
| 5 | Instant Platinum | Rs. 20,000 | ICICI Bank |
| 6 | Insta Easy | Rs. 20,000 | Axis Bank |
| 7 | Assure | Rs. 25,000 | Bank of Baroda |
| 8 | Usecure | Rs. 25,000 | Union Bank of India |
| 9 | Unnati | Rs. 25,000 | State Bank of India |
| 10 | Solaris | Rs. 25,000 | Kotak Mahindra Bank |
| 11 | Aqua Gold | Rs. 25,000 | Kotak Mahindra Bank |
| 12 | Advantage Plus | Rs. 25,000 | State Bank of India |
| 13 | Galaxia | Rs. 1,00,000 | Kotak Mahindra Bank |
| 14 | Prosperity Reward Plus | Rs. 25,000 | YES Bank |
Benefits of having a secured credit card when you have a bad credit
The most important benefit is that it helps in building a credit history of a person which is the most important eligibility criteria when someone applies for the card/loan in the future. Because every bank will first look at the applicant's credit history, calculate repayment capacity and then decide whether to approve or deny the credit card application. And higher the credit score, higher is the card approval rate and higher would be the credit limit.
Second most important benefit is that for getting a secured credit card income proof is not required. This again is an important factor when applying for any type of a card. However there are many banks offering credit card for low income salary individuals in India.
Many banks offer flexibility to the user for the deposit amount i.e. they do not set any minimum deposit requirement. However you should try to put higher deposit, so that your credit limit is high and the more you spend, better would be your credit history.
An individual can also earn interest on the deposit which again is a good way to generate returns.
Higher the usage of the card, higher would be the reward point. Although this is applicable for any credit card you possess.
Add-on card can also be applied which is a very good way for another person in your family to get a credit card. For e.g. if an husband has a credit card then his wife can get an add-on card which can help her in building a credit history. Check out credit card for housewives in India.
There is no need to produce ID and address proof which is a very common problem faced by people especially when they migrate to some other city and do not have a permanent address.
Fuel surcharge is waived off when it is used at petrol pumps across country when minimum amount is spent. Although this is offered by most of the credit card issuers.
Points to consider when applying for a credit card when you have a bad credit history:
Joining fees: Many individuals fall into the trap of banks when they say that zero joining fee. But make sure whether the fee is really zero or not. i.e. is there any fee charged after 1 year of usage.
Annual fee: Will it vary every year or remain fixed.
ATM withdrawal: You should be aware of the charges when credit card is used at an ATM for cash withdrawal both at the same bank or other bank.
Charges: when the card payment cheque gets bounced, payment is made late, foreign transaction e.g. when payment for any service such as online shopping is done and money is paid in currency other than INR, booking of railway or air ticket, utility bill payment, card cancellation etc. You should be well aware of various charges in advance.
When you default any payment then what is the interest rate charged?
Normally in case of secured credit card, rates are higher and the amount gets deducted from the fixed deposit. And frequent default can result in reduced card limit and in extreme cases, card will get rejected.
Author Bio:
Hi, I am Nikesh Mehta owner and writer of this site.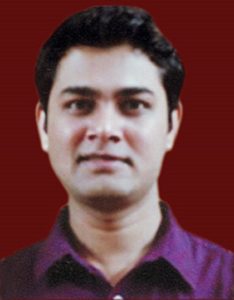 I'm an analytics professional and also love writing on finance and related industry. I've done online course in Financial Markets and Investment Strategy from Indian School of Business.
I can be reached at [email protected]. You may also visit my LinkedIn profile.