5 Ways to Earn Extra Money to Pay Off Debts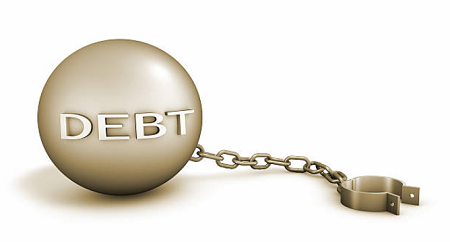 If you're worried about not having enough money to pay debts, here are 5 ways to get the extra money you need.
If you're serious about debt, you may be struggling to get extra money to put into debt repayment. Managing your debt sometimes takes more than cutting back on expenses, and while it can be hard to get the money if you don't have a good income, there are other ways to get that extra money you need to get out of debt.
Selling items you don't use
One of the most immediate ways to make money is to sell old items or things you don't use. If you have a valuable item that you no longer use or don't need, take a look at some online sites where you can sell it. Make an inventory of those items such as clothes, shoes, records and antiques that you have saved and encourage yourself to make a garage sale to raise money. Go to second-hand stores to sell sporting goods or collectibles, and take your clothes to a vintage market or used clothing stores on consignment.
As you manage to sell a large number of items you may be surprised at how much money you can earn quickly. It is possible to consider selling one of your cars and other valuables to pay off debt, if the situation is very extreme.
Cut some services
If you have cable TV service or a gym membership you can still reduce your budget even more and save additional money by cutting these services.
These changes don't have to be permanent, once you're debt free you can go back to the gym and hire the cable again. So, if you haven't cut back on your TV package yet, consider doing so now. If you have a landline and a cell phone bill, cut the landline, too.
It's not about cutting spending, but temporarily eliminating some non-essential service expenses from the budget so you have more money available to pay off debts.
Get another job
It can be hard to work two jobs over a long period of time, but if you really want to get out of debt and have a budget deficit, getting another part-time job can be a good short-term solution to your problem.
When considering a second job it may not make sense to get a job in a fast-food restaurant if you have the ability and ability to get a higher-paying job. Consider all options. You can work as a freelancer, work overtime at your current job, or choose another high paying job.
Earn money online
Another way to make money is to earn extra income by doing some work online. You can offer your professional services as a freelancer on some freelance work platforms, fill out surveys or watch advertising. To get money fast the best thing is to offer your services as a professional, since filling out surveys or participating in advertising can take longer to get to see a significant amount of money. However, it is a good option to generate some savings.
Profit from investments, but not from retirement
One thing you should avoid doing is taking advantage of your retirement fund to get out of debt. If you have other types of investments, you may want to use them to pay off credit cards and other debts, but don't touch the retirement savings fund.
If you withdraw your retirement savings early, you'll have to pay some taxes (and perhaps penalties), as well as cause serious damage to your future. If you have shares in a company, securities investments, or an inheritance, you may want to use that money to pay off debts. This step is recommended after you've exhausted all other options, from cutting your budget to earning extra income and negotiating the debt.