35 AUTHENTIC Sites/Apps to Earn Extra Income
Most of us want financial freedom or secondary income source. Right? And if you want to earn supplement income then this post is good for you. In fact this post will help everyone looking for work from home opportunities either full-time or part-time.
As more and more people are seeking work from home opportunities in order to achieve financially freedom, this has given rise to scammers who are using various tricks to dupe such individuals seeking financial independence.
But don't worry, this article lists some websites and companies which are RELIABLE.
In any case, it is always recommended to confirm before beginning to work with them with these list of most trusted websites or companies. Also remember, many of the sites
List of Most Trusted Sites/Apps offering Work from Anywhere Opportunities
1) Amazon Flex: When the service is from company like Amazon, you should trust blindly, when it comes to reliability. It pays you to become delivery partner and you can earn $18 – $25 per hour to deliver packages to Prime customers in less than an hour. The contractor must pay for fuel, maintenance, and any other expenses of the car. It is available in many U.S. cities, just visit their website to discover the opportunities near you.
2) CashCrate.com: Through this site you can make money via paid surveys, side hustle jobs, doing variety of jobs such as trying new products, watching videos and many others.
3) CheckPoints.com: Although you won't earn money through this site. But you can earn rewards in the form of gift cards from Amazon, Walmart, Target, Best Buy, others or free gas cards, shopping sprees and much more. For this, you will have to watch videos, take quizzes, shop online, etc.
4) EasyShiftApp.com: Ever heard of becoming a secret buyer and earning money? That's what Quri, Inc. the company who runs this app offers. They pay you for taking photographs of products, check prices, report out of stock products, monitor promotions and assess competitors, while shopping physically in shopping stores, drug stores and other retail outlets. Brands wants to know how their products are being displayed in major retail stores, what strategies competitors use, and much more. Product manufacturers assign "shifts" to confirm that their merchandise is displayed correctly. The payment for each shift is between $3 and $8 and the money is remitted through PayPal.
5) FieldAgent.net: With over 1 million agents providing mobile field audit for various companies through FieldAgent app. Agents share real time details about brands' on-shelf product displays, in-store data such as competitor's pricing and marketing strategy, shoppers behavior, retailers operations, and many more.
6) eJury.com: Get paid to become a juror by helping attorney the opportunity to "pre-try" the case before it goes to trial in front of an actual jury. This provides the attorney with a tremendous amount of feedback which he/she will use to establish a settlement value, find strengths and weaknesses in the evidence, learn "public" attitudes, improve jury selection, discover the most effective arguments. Online simulated juries and focus groups allow large groups of people to help lawyers determine case value, develop case themes, find facts to emphasize, and learn "public" attitudes.
Get opportunities in your area of expertise:
7) UpWork.com: Find clients and contract jobs offered by small businesses for web design, programming, SEO, graphic design and more.
8) Foap.com: Through their iOS & android app you can sell photos online on foap marketplace. Interested companies will purchase your photographs and you will get $5 for each photo purchased. And same photo can be sold multiple times. Payment is done by PayPal.
9) Fiverr.com: Freelance service platform to get new work in areas of social media marketing, graphic design, translation, illustration, and much more.
10) LiveOps.com: Is a virtual call center offering opportunities for experienced agents to work in industries such as retail, insurance, telecom, healthcare and much more. Independent agents will also have to comply with technical requirements, including installing and maintaining a dedicated landline phone just to work with LiveOps.
11) oDesk.com: Here you can find freelance work in various fields such as coding, web design, business consulting, writing, planning, newsletters and more.
12) Sykes.com: Is a global BPO and provides customer engagement services by employing virtual home-based customer service agents. These agents create connections between companies and their customers.
13) Scoopshot.com: Is a platform for hiring freelance mobile photographers, professional photographer and film-maker from across the globe. You can expect to get assignments from industries such as media, entertainment, publishing and many others.
14) Proreferral.com: Is a platform to hire professionals for work related to plumbing, handiwork, painting, carpentry and others.
15) TaskRabbit.com: Similar to proreferral.com above. People can hire skilled handyman to get things done around the home such as mounting and installation, home improvement, heavy lifting, and many others.
16) SnapWi.re: This site connects mobile photographers with companies and brands needing creative images.
17) WAHVE.com: Work at Home Vintage Experts (WAHVE) offers remote contract opportunities for retired workers from insurance/accounting/HR industry. Their aim is to keep retiring professionals to remain productive and let them earn money, as they believe their expertise will pay. Examples of job are accounting clerk, bookkeeper, compliance auditor, credit analyst, tax account and many others.
18) West.com: Become part time employee by working on tasks such as collecting, entering and verifying customer information, answering questions, resolving problems, explaining sales features or offering additional products or services.
19) WorkingSolutions.com: Hires work from home individuals for sales and customer service. Individuals earn $8 to $20 per hour, depending on the project.
20) Zintro.com: With this US based company, you can work as a subject matter expert in your area of expertise which can be engineering, manufacturing, energy, food, and many others). Once the project is completed, Zintro releases the money into the contractor's account, usually through PayPal.
21-29) InstaEDU.com, Skooli.com, Wyzant.com, Chegg.com, LeagueofTutors.com, TutorCamp.com, TutorsWeb.com, TutorPace.com & Tutor.com: Become an online tutor. These sites allow you to connect virtually with students seeking education online or getting their home work done. Tutors on Mathematics, Science and English are always in higher demand.
30) Sutherland CloudSource: A global company offers customer service/technical support/sales & support to fortune 1000 clients. They employ work from home employees requiring them to answer incoming calls from their client's customers. However getting WFH opportunity at Sutherland is not easy as applicants' profile is scanned for previous experience, qualifications, interests and others. Once job is offered, individuals are properly trained.
31) WAHM.com: An online magazine for working moms. Women can find unlimited work from home opportunities such as online travel agent, participating in paid online surveys, interior designing and many more.
32) 2020Research.com: 20|20 research is a US based company offering market research services. You can take part in their study and provide opinion on brands and their products. Extra income that you can earn ranges from $50 to $150 per study.
Earn money by giving survey opinion:
33) Google Opinion Rewards: Respond to quick surveys and earn credits in Google Play.
34) Jingit.com: Earn extra cash for watching ads online, survey, checking in and purchasing products from your favorite stores.
35) MusicXray.com: Receive money for listening to new music and leaving comments. Although the amount earned is less, working for multiple tasks will accumulate large amount of sum.
Above listed sites definitely has great potential to earn money but depending on your talents or experience, hardwork, and other factors. Most importantly, depending on your country/citizenship you will be benefit from above.
There are many other sites/apps to earn additional income. If you know more such sites, then mention in the comment section below. The same shall be added to the list above.
Author Bio:
Hi, I am Nikesh Mehta owner and writer of this site.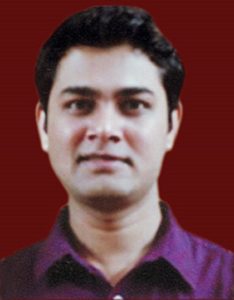 I'm an analytics professional and also love writing on finance and related industry. I've done online course in Financial Markets and Investment Strategy from Indian School of Business.
I can be reached at [email protected]. You may also visit my LinkedIn profile.