28 Ways to Earn Passive Income in 2020 but Start Work in 2019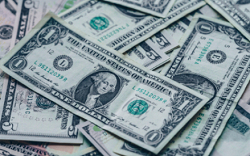 Half of the year 2019 has gone. And with blink of any eye, you will see entering the year 2020. And if you are stuck in your daily job and looking for ideas to make extra income, then this article on passive income is worth reading and implementing.
Passive income sounds very good: Earn money without having to do anything for it.
But earning money passively in reality is not simple
This article helps in understanding passive income and various ways to earn money, with no active work on a permanent basis.
What does passive income mean?
To help you better understand the concept of passive income, let's first clarify what an active income is.
In simple terms, this is the normal way of working most people follow. This means working as an employee or self-employed person in products or services and receive financial compensation for the work done.
Passive income is different than active income. In this, you earn money even if you do not work for it on a daily basis. Your product or service works for itself and thus ensures that you can dedicate yourself to other tasks. A permanent flow of money is created, which is often automated and does not require your involvement on an ongoing basis.
For this to happen, your product or service must have a few important characteristics. These include:
Saleable
Less efforts in maintenance/updation
High automation level
Little competition as much as possible
Timelessness of the product/service
Remember:
You cannot generate a passive income without prior work.
Fact is that, if you want to establish a passive source of income, you have to invest a lot of time and sometimes money in the project.
Remember starting and setting up business takes time. So in order to start making money in 2020 using below mentioned ways, you need to start the groundwork in 2019.
28 authentic ways to start preparing to earn passive income in 2020
Internet has made countless opportunities for passive income in recent years.
But in our list you will also find some surprisingly classic ways to avoid having to work actively:
1) Rental income: Do you own a property that you can rent to other people? Perfect! Monthly rental income falls under the category of passive income.
2) Online courses: e-Learning products are still on the rise. You need to create a course once and that can be purchased by interested individuals. This way, it is a great passive source of income. On platforms like udemy.com you can become instructor and upload your course material.
3) Books and eBooks: If you are good at writing, you first have to invest a lot of time and creativity. But when the work is done, it gives you a continuous stream of income. Of course, quality of the content is most important.
4) Workbooks: Workbooks that can be sold digitally and in print also belong to the eLearning products and address a large target group.
5) Stock trading: Stock trading is a complex topic that you have to get familiarize first. After all, if you have the insight, a passive income is possible.
6) Crowd Investing: With crowd investing, you earn interest on your investments.
7) Affiliate/Commissions: The principle behind the affiliate links is quickly explained: You recommend a product or a service to your listeners / readers / viewers / users and in return receive a commission when the product/service is sold. E.g. Amazon is the world's leading affiliate marketing platform.
8) Blog: If there is a special topic that you are particularly familiar with, you should create a blog around the topic and earn passive income through affiliate links, advertising and paid partnerships.
9) Banner advertising: No matter if you run your own blog or a Youtube channel – banner advertising is a very good way to earn money. However maintaining a blog/channel requires consistent efforts.
10) Stock Photos: If you are a passionate photographer and think that your pictures could also please other people? Then post them on platforms like Shutterstock and earn a profit share per sale.
11) T-shirt business: There are now several platforms that can help you set up a t-shirt business. That means: You think about a cool design and the platform does the rest – from the production to the online shop to the checkout. The whole thing doesn't just work with shirts, of course, but also with bags, cups, sweaters and other products.
13) Develop Computer Software: If your coding skills are so good that you can develop your own software? Perfect! Because after a one-off effort, you can sell it endlessly.
14) Sublet your apartment: If you have a room available or travel for a longer period of time, you can also earn money with your own apartment. Airbnb is the best platform to list your property for a short period of time.
15) Music: With your own music you can build up a passive income in different ways. You can sell your music on platforms like TuneCore, CD Baby, LuckStock and others. Just google!.
16) Printables: Posters, postcards, calendars – print products that are offered to the buyer digitally and printed out themselves are currently very much in vogue.
17) Apps: Even today, you can still make good money with an app – if you offer users real added value and perhaps even find a niche that wasn't occupied before.
18) Affiliate Shop: Here you program a website in the form of an online shop. In this, the visitor sees a selection of products that are linked to Amazon or other online shops.
19) Subscription Based Content: A member area is an excellent opportunity to earn money with exclusive content. The principle behind it: On the main page, visitors can find initial information and receive further contributions or videos in the paid member area.
20) WordPress Themes: WordPress is used worldwide by over a million site owners. And good wordpress themes will always be in demand. So if you are good at developing your own theme then you can then offer this for a fee on various portals such as elegantthemes.com.
21) Stock graphics: Graphics are a content element that hardly any website can do without. Take advantage of this by creating stock graphics and sell them on portals.
22) Rent a Car: If your car stands around most of the time unused? Then rent it! Private car sharing is made possible by more and more platforms. This is not only a good option for passive income, but also a valuable contribution to environmental protection.
23) Amazon FBA: The "fulfillment by amazon" service is particularly interesting because of its high level of automation. All you have to do is send your goods to Amazon's warehouse, and the e-commerce giant takes care of the rest – for a small fee, of course.
24) Donate Button: If you provide your visitors with high-quality content, then it is perfectly legitimate to place a donation button in a prominent position on your site. With the help of services like Steady or Paypal you can collect money without any problems – this is also a form of passive income.
25) Travel Guide: If you know some really good insider tips for a city, a region or a country, then pack them into a cool and alternative travel guide and earn passive income.
26) Student research projects: Even if your studies are over, it's still worth digging out your old homework and theses. Because you can turn them into cash on the right platforms.
27) Private Loans: There are various platforms on the Internet where private individuals can get loans from other private individuals. For you as a lender, these loan marketplaces offer attractive interest rates and is one of the best source for earning passive income.
28) Rent Equipment: Do you own camera equipment? Is your basement full of party decorations? Don't know where to put all your technical gadgets? Then rent them out and generate a passive income!
Remember:
Be Patient. Great things take time
Author Bio:
Hi, I am Nikesh Mehta owner and writer of this site.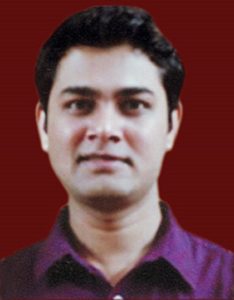 I'm an analytics professional and also love writing on finance and related industry. I've done online course in Financial Markets and Investment Strategy from Indian School of Business.
I can be reached at [email protected]. You may also visit my LinkedIn profile.