10 AUTHENTIC Ways to Earn Secondary Income in Free Time
If you don't want to quit your job, if you want to buy home, pay your car EMIs, or save to buy something that you love so much, these legit ideas for earning extra money in your spare time will be a great help.
Regardless of your reason for earning extra money, you must start from the fact that, your salary should not be your only source of income. You must have several sources of income. And most importantly you must be willing to work hard and smart. In case you are thinking that you don't have time, remember that if you organize your time well, there is no stoppage to create more wealth.
How to Earn Extra Money in Your Free Time
Below we present a series of practical alternatives that require little investment (in some cases, you don't need) and that will allow you to earn supplement your income in free time. You'll find different ways to earn money online until you put efforts and sometimes use your nights to meet the needs.
1. Paid Surveys Paid surveys have become a very interesting alternative for earning extra money in your free time. All you need is a computer with an internet connection, and spend some of your free time filling out paid surveys related to different topics or products. Some of the platforms to fill paid surveys pay you with gift cards, redeem points, Paypal money, and even cash. The key is to do as many surveys as possible, as the payment for each one is usually low.
2. Drive Uber In case you have car, an excellent alternative to earn extra money in your spare time is to drive for Uber. Depending on the country you live in, the rules may vary. You can drive Uber before and after your workday. You can also do this during your lunch breaks and on weekends. In fact, if you have a car and is unused most of the time, then hire a driver and let him/her drive for Uber.
3. Rent a room on Airbnb Is it possible to earn side income without working? Yes, and an example of this is Airbnb that you don't need to be present to earn extra money. If you live in an apartment and have a room available you can rent it to visitors and tourists.
4. Sell your photos on image sites This is a great idea for generating second income in addition to your job. If you like to take pictures, you are an amateur and understand camera know hows, shots, panoramas, and so on. What does it consist of? You can sell your artwork to image sites that will pay you by the percentage of sales. For example, you can become a Shutterstock partner.
5. Sell what you no longer use on OLX You probably have things that you no longer use. And all they do in your home is collect dust and get in the way. You don't want to give it away because you feel that this is a way to learn how to invest your money, but you don't know where or to whom to sell it. OLX, a platform whose value sums up this problem quite well, serves this purpose: "If you have it, someone else wants it. Whatever you no longer use, sell it. All you need is time to take some pictures, put your contact information and share your offer. This is something you can do on your evenings or weekends and will solve your problem of how to earn extra money in your free time.
6. Offer your services in Fiverr You can offer your talent, knowledge or experience at Fiverr. If you are good at designing, digital marketing, programming, or any category you can offer your service and earn additional income in your spare time with this online job. There are independent workers who make their living through these platforms. This is why if you have a specific skill, you can offer it at Fiverr. There are other platforms such as Freelancer, elance and Workana with same purpose.
7. Create a course in Udemy Do you have a unique knowledge, experience or skill? Is it easy for you to explain, do you have a methodology or way of doing things that is different from the rest? Then creating an online course on Udemy can be another stream of making passive income. Udemy's top 10 instructors have earned more than $10 million, selling their courses to more than 12 million students in over 190 countries. So start creating and selling your virtual courses.
8. Earn extra money in your spare time by taking dogs for walks You don't need any investment. Maybe all you have to do is have a business card made, a shirt that will identify you and find your first customers. It's something you can do in your spare time.
9. Write an ebook and sell it on Amazon Similar to digital courses and the provision of services through Fiverr, you can translate all your knowledge into a digital book (ebook) and sell it in the world's largest online store. During the evenings and weekends you can create best design for your book. Once you have it ready you can go to Fiverr, where a freelancer will design the cover of your book for a small sum. Remember that Amazon gets 30% of the profits, so you should set a price that is interesting for your reader and at the same time earns you a good profit.
10. Sell Creative Products on Etsy If you like crafts, have the ability to make products by hand, you can sell your crafts at Etsy. It's pretty easy to get started. From wristbands to the finest, most detailed products, you can generate revenue in your spare time. Etsy is an interesting platform to generate interesting income from your love of crafts. If you have talent, this could be a very profitable home-based job.
Bonus – Recommend Products Also known as affiliate marketing, this consists of recommending those digital, or physical, products that you use and receiving a commission for each sale you make. You can do it with Amazon, eBay, ClickBank, Linio, among others.
Basically, when your family or friends want to buy something online, you can ask them to use your link. What's more, you can learn how to create a blog, start your digital community and recommend the products you use most. In short, if you're thinking about how to earn extra money in your spare time, these fairly inexpensive alternatives will be a good start. It all depends on your attitude and willingness to offer your services, products or knowledge.
Author Bio:
Hi, I am Nikesh Mehta owner and writer of this site.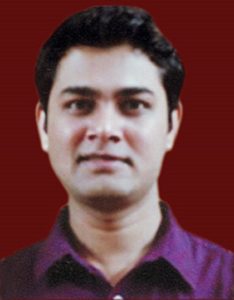 I'm an analytics professional and also love writing on finance and related industry. I've done online course in Financial Markets and Investment Strategy from Indian School of Business.
I can be reached at [email protected]. You may also visit my LinkedIn profile.