6 ETHICAL Ways Low Income Earners Can Earn Extra Money from Home
By now everyone must be aware of Rs. 11,300 crore loan scam. Although it was a fraud committed between multiple entities, one thing to note is income is the most important criteria in availing any type of credit.
Higher the income, higher would be the sanctioned loan amount. Income of businessmen, salaried, or self-employed basically helps in evaluating the credit worthiness of the applicant in addition to other factors such as credit score, years in job, and others which are also taken into consideration whenever loan application is processed.
However the process of getting any type of credit is very easy for higher income earner but is equally difficult for a poor income earning person. So even if a low income earner wants to invest money in something new for e.g. starting a business, chances of getting a loan are extremely difficult. Although there are banks offering loan to low income individuals, the money may not always be sufficient to meet the demand.
So the other alternative is to earn second income in addition to your existing job/business. And there are many ways to generate additional income that too from home requiring bare minimum investments.
And here's the list especially for low income earners to earn side income sitting at home.
(1) Sell Unused Items
Open any closet in your home, and I bet most of what you'll find are things you haven't used in the last 6 months. Don't you think it's time to clean up and get rid of what you don't use and it's just sitting there collecting dust?
Selling your clothes, gadgets, or other items that you no longer use is a good way to earn few extra rupee.
You could sell anything:
Furniture
Mobile phone, Laptops
Clothing and accessories
Books and CDs
Bikes, Bicycle
Small household appliances
Crockery
Toys your children no longer use
Musical instruments
You have several options where you can sell them online in India on websites of Ebay India, Quikr, EazySeller, Olx, Koove.
This is one of the best ways to earn extra money, because you can go around your house right now, look for these things you don't use anymore, take one or two photos, upload them to one of these websites listed above… and you can sell it off in fast depending on the requirement, condition of the product, etc.
(2) Sell Your Talent and Earn Extra Money
Talent is everything. If you are good at something, then you will definitely earn good money. Having multiple talents is always a boon. For e.g. if you are a software developer and at the same time have a good writing skills, then you can earn extra money in your free time by writing for companies located across the globe. There are many freelancing websites which let you work from anywhere and pay money.
List of top websites where you can find work as a freelancer are:
Freelancer.com
Upwork.com
Elance.com
Guru.com
Peopleperhour.com
(3) Blogging
A good flair for writing is another option to start making money from home or anywhere. Once you gain good traffic and meet other requirements, you can start earning money through advertising (adsense/affiliate).
(4) Take Care of Neighbor's Children
Babysitting is one of the best source to earn extra money. In fact some individuals make a living of it. However you should be a pro in dealing with children. Any misdoing will land you in legal trouble. So be extra careful while putting your hands in babysitting.
(5) Cashback
Being a poor earner, getting a credit card becomes difficult similar to a loan. However there are cards for low income earners and if you manage to get any of these card then cashback is the best way to earn money by spending money. Cashback is nothing but the reimbursement (part of purchased amount) you receive on the purchase made online. Although in order to earn more cashbacks, you have to spend more, but finally money is money – whether small or big.
(6) Youtube Channel
If you have an excellent skill/s, create educational videos and earn money by adding adsense. And this is possible through Youtube. By launching your own channel on any topic (makeup, hairstyle, cooking, etc.) and then growing the traffic, you can create good side income.
Author Bio:
Hi, I am Nikesh Mehta owner and writer of this site.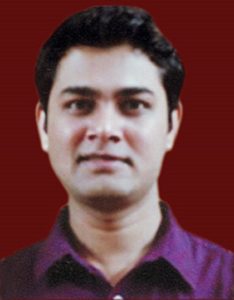 I'm an analytics professional and also love writing on finance and related industry. I've done online course in Financial Markets and Investment Strategy from Indian School of Business.
I can be reached at [email protected]. You may also visit my LinkedIn profile.