4 Ways to Save Money on Cancer Treatment: Free Insurance, Low Cost Treatment & more
Cancer is one the most deadly disease and leading cause of death worldwide. And even worse is the pain and emotion it brings and most importantly the treatment expenses.
Even after taking the treatment, every year more than 5 Lakh people die of cancer in India as per statistics from National Institute of Cancer Prevention and Research. Depending on the type of cancer, the cost of treatment varies. And the treatment expenses wipes-off significant amount of money from the individual's pocket.
Although there are personal loan for medical treatments available but such a loan puts the borrower in a bigger debt as the overall treatment cost increases due to high interest rates since it is an unsecured loan. There are secured personal loans as well carrying lower interest but in either case, borrower will be in debt.
But there are other ways to save money on cancer treatment providing relief to the patient and his/her family members to a great extent.
The options are:
Financial aid from the central and state government
Low cost treatment centres
Life Insurance – Free (no premium to be paid) & Paid
Health Insurance – Free & Paid
Let's get into detail of each of these ways to save money on cancer treatment.
Financial Aid from Government of India
Not many of us are aware of financial aid given by Indian government to the cancer patient for treating the disease. This financial assistance for cancer treatment is especially for the poor or individuals falling under below poverty line (BPL). Here is the list of schemes from the government and the financial aid provided:
| Name of Government Scheme | Financial Aid |
| --- | --- |
| Rashtriya Arogya Nidhi (RAN) | Up to Rs. 1,00,000/- |
| State Illness Assistance Fund (SIAF) | Up to Rs. 1,50,000/- or more |
| Health Minister's Cancer Patient Fund (HMCPF) | Up to Rs. 2,00,000/- |
Low Cost Treatment Centres
There are many hospitals where a cancer patient can be treated at a very low cost compared to private or other hospitals.
Tata Memorial Hospital, Mumbai & Kolkata: This world class cancer hospital and largest in Asia is the leading cancer treatment and research centre in the world. Being a non-profit hospital present in Mumbai and Kolkata; 70% of the poor and underprivileged patients are treated for free or at a highly subsidized rates. (https://tmc.gov.in/)
All India Institute of Medical Sciences (AIIMS), New Delhi: Offers various cancer medical tests and treatment procedures at lower rates compared to private hospitals.
Rajiv Gandhi Cancer Institute and Research Center, New Delhi: Is a non-profit treatment centre and offers diagnostic and therapeutic treatment at a very affordable rates. (http://www.rgcirc.org/)
Shree Santram Samdhi Sthan, Nadiad (Gujarat): Offers treatment to individuals from low or middle income at a very affordable cost. (http://www.santramhospital.in/)
Adyar Cancer Institute, Chennai: This charitable hospital offers free of cost treatment to 40% of the patients and charge a nominal amount for the rest. (http://cancerinstitutewia.in/CI-WIA/)
The Gujarat Cancer & Research Institute, Ahmedabad: Offers free treatment to individuals below poverty line and the institute's staff. General category patient are treated at an extremely lower cost. (http://gcriindia.org/)
Indian Cancer Society, Mumbai: Provides cancer check-up/screening service at a very nominal charge. The society also supports patients with annual family income of less than Rs.1 Lakh. (http://www.indiancancersociety.org/)
Kidwai Memorial Institute of Oncology, Bangalore: Treatment cost at this institute is very nominal. Also the medications provided here are 40 to 60% cheaper than the market rates. (http://www.kidwai.kar.nic.in/)
Other treatment centres offering affordable cancer treatment are:
Netaji Subhash Chandra Bose Cancer Research Institute, Kolkata: (http://www.nscri.in/)
Regional Cancer Centre, Thiruvananthapuram (https://www.rcctvm.gov.in/
Sri Shankara Cancer Hospital and Research Centre (https://shankaracancerfoundation.org/)
Low Cost Life Insurance for Cancer
Insurance is the best money saving option when undergoing treatment for disease like cancer because of the treatment cost which is largely paid by the insurance company. Depending on the type, insurer will pay certain amount of money in return of premium paid by the insured person.
Person can buy either life insurance or health insurance for cancer.
Listed in the below table are the companies offering life insurance for cancer:
| Life Insurance Plans for Cancer | Premium | Policy Cover |
| --- | --- | --- |
| Indian Cancer Society + New India Assurance Company | Rs. 421 | Rs. 50,000 |
| ICICI Prudential Cancer Care Plus | For a cover of 10 Lac Rs. 4,604-Rs.8,945 (men) and Rs. 8602-Rs.14,845 (women) | Rs. 5 Lacs – 25 Lacs |
| Max Life Cancer Insurance Plan | Rs. 8,050 for 20 Lac cover | Rs. 10 Lacs - Rs. 50 Lacs |
| AEGON Life iCancer Insurance Plan | Rs. 5,633 for 20 Lac cover | Rs. 10 Lacs - Rs. 50 Lacs |
| HDFC Life Cancer Care Plan | Rs. 3,400 - Rs. 8,700 for 20 Lac cover | Rs. 10 Lacs - Rs. 40 Lacs |
| Future General Cancer Protect Plan | Rs. 1,144 | Rs. 10 Lacs - Rs. 40 Lacs |
| SBI Life Sampoorn Cancer Suraksha | Rs. 660 for 10 Lakh cover | Rs. 10 Lacs - Rs. 50 Lacs |
| Shriram Life - Comprehensive Cancer Care Plan | Minimum premium Rs. 500 | Rs. 5 Lacs - Rs. 50 Lacs |
As you can see, insured person can get significant sum assured by paying a premium. This is why having a life cover is highly recommended.
However there is a waiting period of 180 days that comes with these life policies. Meaning, claim can be made only after 180 days of purchasing the policy. Any claim made within 180 days shall be considered invalid. And these life insurance policy has a maturity period beyond which policy ends and no claim will be honored. The premium depends on various factors such as age, smoking, gender, sum assured, policy term and few others.
Health Insurance for Cancer – Free & Paid
The above table lists life insurance plans specifically for cancer. Another way to save money on cancer is buying a comprehensive health insurance covering multiple health conditions including cancer or buy critical illness plan providing coverage for cancer. These medical cover for cancer can be bought from private insurers or from government run insurance companies as listed in the below table. You can also take benefits from free insurance cover offered by central or state government as listed below:
| Sr. No. | Health Insurance for Cancer - Name of Plan | Policy Cover |
| --- | --- | --- |
| 1 | Ayushman Bharat - Free Health Insurance by Government | Coverage upto 5 lakh rupees per year |
| 2 | Rashtriya Swasthya Bima Yojana (RSBY) | Cover of upto Rs. 30,000 |
| 3 | Star Cancer Care Gold | Rs. 3,00,000 - Rs. 5,00,000 |
| 4 | Dr NTR VaidyaSeva Health Insurance Scheme (Andhra Pradesh only) | Cover of up to Rs.2.50 lakh per year |
| 5 | Aarogyasri (Telangana only) | Cover of up to 2 lakh per year |
| 6 | Comprehensive Health Insurance Scheme (Tamilnadu only) | Upto 1,50,000/ |
The premium varies according to the age, cover taken, and many other factors.
There is another medical cover especially designed for cancer offered by Star Health called as Star Cancer Care Gold. The insurance offered by Star Health is very unique and it is designed specifically for Cancer and offers coverage to individuals who have already been diagnosed with Cancer.
Plans 1 & 2 above are carry no premium and the cost is borne by the government.
Plans 4 – 6 above are offered by respective state governments for free. There are many other states where insurance for cancer is offered. This list would be definitely updated soon.
Hopefully these options to save money on cancer treatment will help you. Do share this with your friends/acquaintances so that everyone can benefit from it.
Author Bio:
I am Nikesh Mehta, owner and writer of this site.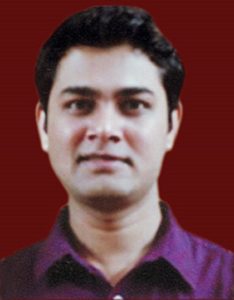 I'm an analytics and digital marketing professional and also love writing on finance and technology industry during my spare time. I've done online course in Financial Markets and Investment Strategy from Indian School of Business. I can be reached at [email protected] or LinkedIn profile.