2020: RuPay Credit Card: Features, Benefits & Comparison
Since it's launch in 2012, RuPay debit card has received positive response received especially from Jan Dhan Account holders to whom the card was offered for free. National Payments Corporation of India (NPCI), the authority agency for digital payment system in India behind India's first local payment system is now set to launch credit card as well. Although RuPay credit cards are already offered by few banks, it would be commercially made available to a larger scale to increase its foothold very soon.
Features of RuPay credit card:
There would be four versions:
Select (Super premium category)
Platinum (Premium category)
Premium
Classic (This will have low credit limit compared to the other three types)
Differences & Similarities between Visa/Mastercard/Amex enabled credit cards:
There are lots of differences between RuPay & others credit cards available in the market as follows:
Transaction cost would be lower in case of RuPay credit card compared to the ones offered by various Indian and foreign banks.
There is no joining fee in case of RuPay. Whereas cards offered by various banks mostly have joining fee.
There are very limited offers on RuPay card compared to normal ones.
RuPay card offers insurance cover which is not available in most of the other cards.
Visa, Mastercard & Amex cards have larger acceptance locally as well as globally compared to RuPay.
Currently RuPay has low penetration compared to foreign entities.
RuPay payment gateway would be used for RuPay. Other cards mostly use their own gateways.
Additional reading differences between
RuPay and Visa/Amex/Mastercard
.
Which banks in India currently offer RuPay credit card:
As on August 2017, the card is currently offered by following banks in India. To get this card, you will have to request the bank.
Public sector:
Andhra Bank
Canara Bank
Corporation Bank
Central Bank
IDBI
Punjab National Bank
Union Bank

Vijaya Bank
Co-operative:
Punjab and Maharashtra Co-operative Bank
Private:
HDFC Bank
Benefits of Union Bank RuPay card:
Union Bank of India is first bank in India to launch RuPay credit card. The card offers many benefits as follows:
It can be personalized
It is Aadhaar enabled
Offers life and permanent disability insurance
Lounge access
Fuel surcharge waiver
Cash back offer on making utility bill payment, IRCTC train ticket booking, and mobile wallet.
Airline vouchers for top transacting customers
Author Bio:
Hi, I am Nikesh Mehta owner and writer of this site.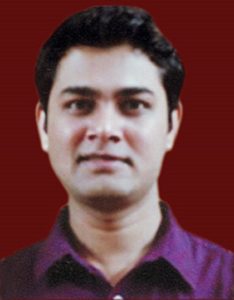 I'm an analytics professional and also love writing on finance and related industry. I've done online course in Financial Markets and Investment Strategy from Indian School of Business.
I can be reached at [email protected]. You may also visit my LinkedIn profile.