RuPay Card Details: Eligibility, Withdrawal Limit, Features
RuPay card is a shopping cum debit card i.e. card holder can withdraw money from ATM's and also use it for shopping and make cashless purchases. But how to get RuPay debit card and what is the eligibility criteria to get this card? Read about – how to make online purchase using RuPay card.
Eligibility
In order to get RuPay card; person should hold savings or current account in the bank. And both existing and new customers are eligible to apply. Existing customers can also surrender the debit card and get RuPay card in return. Also any new account holder under the recently launched Pradhanmantri Jan Dhan Yojana will get RuPay Debit card. Read more on the benefits of PMJDY
Withdrawal Limit at ATM and shopping Limit Point of Sale (PoS)
Public, private, co-operative and regional rural banks are issuing RuPay cards and all the banks have set a cap on daily cash withdrawal limit at ATM's and shopping limit as follows:
Central Bank of India: Rs. 40,000 and Rs. 1,00,000
Bank of India: Rs. 25,000 each
Bank of Baroda: Rs. 25,000 and Rs. 50,000
Maharashtra Gramin Bank: Rs. 10,000 each
Punjab National Bank: Rs. 25,000 and Rs. 60,000
Oriental Bank of Commerce: Rs. 25,000 each
Dena Bank: Rs. 20,000 & Rs. 25,000
UCO Bank: Rs. 25,000 each
Vijaya Bank: Rs. 30,000 and Rs. 25,000
(New additions to the above list would be updated shortly). Read more about the benefits of RuPay card
Other Features
The card does not have photo of the card holder
It has a PIN based authorization which adds extra level of security while transacting at shopping outlets
Minimum validity is 10 years but would vary for each bank
Discounts offered by various banks. For e.g. Canara bank offers discount while buying  movie tickets, booking railway tickets on irctc.co.in, cash back on utility bills and others

It is the world's seventh payment gateway system. See also 7 differences between RuPay & International Cards.
Latest news: On 24March2015, IRCTC  UBI RuPay Pre-Paid Debit card was launched for booking tickets online on IRCTC portal. Now you send money to anyone with no bank account and he/she can withdraw money from ATM without any ATM debit card. Latest update on RuPay (18Feb2015) – Virtual RuPay Card to be launched soon by NPCI. Have you opened account for your girl child under Sukanya Samriddhi Scheme? If not, open it today and secure your child's financial future. You can grow your investment from Rs.1,40,000 to Rs.5,26,051 after 21 years; a 276% return on investment.
Author Bio:
I am Nikesh Mehta, owner and writer of this site.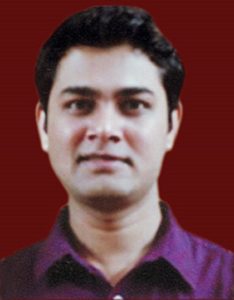 I'm an analytics and digital marketing professional and also love writing on finance and technology industry during my spare time. I've done online course in Financial Markets and Investment Strategy from Indian School of Business. I can be reached at [email protected] or LinkedIn profile.