All About Credit History in USA: Report, Score, Importance, Agencies
Checking your credit history is the best way for lenders such as banks, credit officers, homeowners, and others to measure the risk of doing business with you. Your credit history determines whether or not you will qualify for a loan and the price you will have to repay for that loan, whether you will be able to rent an apartment or whether you will get good auto insurance.
Credit History (Credit Report)
A credit report is a report that documents everything related to how an individual has managed his or her credit. It includes information about credit card loans and payments, bank loans, mortgages, car loans and any other debt owed to a creditor. Credit history includes not only open accounts, but also all credit card and loan accounts that have already been closed. It details late payments, loan defaults and bankruptcies, if any.
What information does credit report contain?
Your personal information:
Name, current and previous addresses, social security number, date of birth, employment and income history, and ownership of the home.
Credit information:
About each account you have or have had, such as opening date, credit or loan limit, monthly payment and recent payment history. This information is collected from a wide range of sources; including banks, credit unions, credit card issuers, mortgage and loan companies, homeowners, insurance companies, professional services organizations, and others.
Public record information:
This includes information from government agencies, including the Federal Bankruptcy Registry, county or state court records, debts or liens, money judgments, family pension commitments or child support (in some states). All this information remains on file for a period of 7 years, but in the case of bankruptcy the time is 10 years.
Inquiries about your report:
The names of any person or institution that has requested a copy of your Credit Report in the last year (or the last two years for employment-related inquiries).
Credit Reporting Agencies (Credit Bureau)
The companies that collect and sell credit history information in the United States are called Credit Bureaus. The three major credit bureaus are Experian, Equifax and TransUnion. Here are the addresses and telephone numbers:
Equifax, P.O. Box 74024241, Atlanta, GA from 30,374 to 0241 (888) 766-0008
Experian, P.O. 2002 Box, Allen, TX 75013 (888) 397 3742
Trans Union, P.O. Box 2000, Chester, PA 19022 (800) 916-8800
Why Credit History Matters
Having a good credit history will be a critical part of having personal and financial success in the U.S. Your credit history can help open or close doors for you. Telephone companies, landlords, lenders, insurers, even potential employers often make decisions about your future based on your credit history. It's recommended that you review your credit history at least once a year, and immediately before making a significant loan. Checking your credit report is not always free, but it is cheap. Credit bureaus may charge no more than $8 for your report. However, there are 2 ways to get your credit history for free:
If a company takes adverse action against you based on information in your credit report, such as denying your application for credit, insurance, or employment, and you are a victim of a crime, you have the right to request your Credit Report within 60 days of receiving the denial notice. This notice will tell you the name, address and telephone number of the credit bureau so that you can contact them.
You are also entitled to one free report per year, which you can order at https://www.annualcreditreport.com/. Here you can request a report from the 3 agencies listed above.
How to Build Credit History in the United States
If you do not yet have Credit History in the United States, follow the steps below to obtain it:
Open a bank account and use it responsibly. This is the first step in establishing a financial history. This will not appear on your credit report, but are often required on credit applications.
Put utilities in your name and pay for electricity, gas, telephone and cable TV bills on time.
Apply for a credit card. If you are having trouble qualifying for a credit card, a secured credit card is a good option. These cards have credit limits based on a required deposit made by you into a savings account. You use the card as you would any other credit card. You can also consider department store cards.
If you can get a cosigner for a joint card withdrawal is another option you should consider.
Make sure you "pay on time" for a few months. Then the credit history will be established.
Credit Score
Another important feature of a Credit History is that it generates a Credit Score. This information is sent to creditors. A Credit Score is a quantitative assessment of a person's creditworthiness based on an analysis of his or her credit history. The calculation of this is based on a complex weighting of many factors, including payment history, outstanding debts, credit history, application for new credit, and the types of credit in use. Although there are different credit scoring systems in place, the most common is Fair Isaac Corporation (FICO). Credit scores range from 375 to 900, with 650 being the average. A higher score indicates better credit quality. As your credit history changes, your credit score will change and so will the interest rate that you pay.
Author Bio:
Hi, I am Nikesh Mehta owner and writer of this site.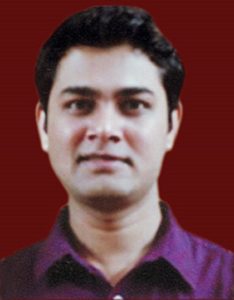 I'm an analytics professional and also love writing on finance and related industry. I've done online course in Financial Markets and Investment Strategy from Indian School of Business.
I can be reached at [email protected]. You may also visit my LinkedIn profile.