4 Ways to Get First Credit Card in USA
Credit is very important in the USA. And even at the time of economic crisis, the entire American economy revolves around credit. That's why it is very important for young people and new immigrants to find ways to establish a good credit history so that foundation for future financial goals can be built. Whether it's buying a home or a car, financing a college education, paying bills, or meeting emergency obligations; at some point of time, you will need credit score.
How to start building a credit history
Amongst various
options to build a credit history
, the best option is owning a credit card. However if you don't have a credit history you won't get a credit card and without a credit card you won't be able to start your credit history. But don't despair, there's a solution for everything. So here's the strategy to own your first "plastic money".
Option-1: Cards from Department or Gas Stations
Gas stations and department stores are a good place to start. They issue cards more easily and without asking for much requirements and reports. You will be asked to show regular income and few others. You can only use them to shop at their stores and branches for limited amounts and in return they will help you build credit history. However, there are some very important caveats you should be aware of:
Track all your expenses and try to reduce expenses as much as possible. It's understood that free money is always enticing and forces users to spend more.
Pay on time, better if you can do it before the deadline and fully.
Don't use all your monthly credit. It is advisable to not exceed 50% of credit in any given month.
Stay away from paying minimum balance. And if you do so, pay more than this balance.
Make sure these stores report your transaction history to the credit bureaus.
Avoid taking supplementary card against your primary card initially, as default/over crossing of credit limit on this add-on card will negatively affect your credit score.
After a short time, you will become accustomed to the responsible use of your credit card. Above all, you will learn not to be tempted to abuse it. It is very important that you maintain control over your expenses and keep a good record of them. You must be disciplined and know how to say no to some purchases if you can't afford to pay them in the future. Always remember to spend what you can afford to pay later, as any slip-ups you make will be recorded on your credit report. And this will accompany you all your financial life.
Option-2: Secured Credit Card
Now let's take the big step. It is recommended that you go to a bank, perhaps the one where you have your savings account or checking account. And if you don't have an account with one, look for the one that best suits your needs. There are many banks in USA but you should look for one that has many branches and provide personalized services. This is helpful because it can sometimes be difficult and complicated to understand certain financial terminologies, if you're from different country. Once you have chosen a bank, you can apply for a secured credit card.
What is a secured credit card?
The secured or guaranteed credit card is a card that is backed by money that you must deposit as security for the payment you make using the card. This deposit will be frozen and cannot be withdrawn until you repay for all the purchases you have made with the card. Check out:
Bank of America Secured Card
. Suppose you apply for a secured or guaranteed credit card for US$ 2,000, then you must deposit US$ 2,000 as security. That is: the same amount you apply for as credit on your card, you must guarantee it with an equal or higher deposit. And after paying some fees, you will be able to access cards from other banks with an increased credit limit. Once you're done paying your bills, you can cancel this card and apply for a traditional credit card.
Option-3: Traditional Credit Card
The bank from which you apply for your card will perform a repayment ability analysis and request credit reports from bureaus. If you've been paying well with your previous cards, if you've paid your installments on secured or guaranteed cards, you'll have no trouble getting your first traditional credit card.
Option-4: Supplementary Card
It would be great to have a friend or family member who can apply for add-on card (also called supplementary card) on your name. But make sure to be a honest borrower i.e. you never default, always make full payments on time, never over spend beyond the assigned credit limit. This is because, credit score of both primary and secondary card owner (i.e. you) gets negatively affected. Moreover on certain cards in USA, a good credit history of the primary card owner benefits the secondary card owner as well. Remember that when used responsibly, credit cards will help you achieve your personal financial goals and ensure a smooth financial future in the United States. On the other hand, a bad use of credit card will lead to difficult to pay debts and bad credit report will restrict your access to credit in the future or getting access to the credit will become painful. The credit card is a loaded weapon, always use it wisely.
Author Bio:
Hi, I am Nikesh Mehta owner and writer of this site.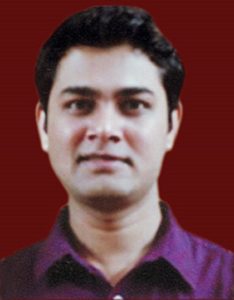 I'm an analytics professional and also love writing on finance and related industry. I've done online course in Financial Markets and Investment Strategy from Indian School of Business.
I can be reached at [email protected]. You may also visit my LinkedIn profile.