USA Health Insurance: What it is, why to buy and Cost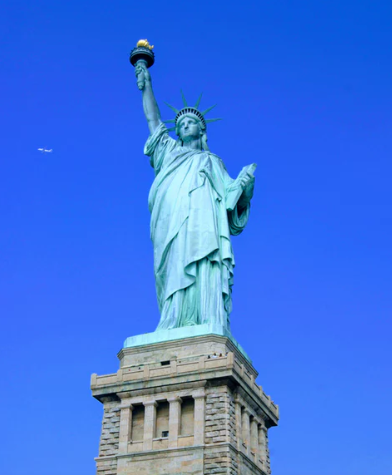 Travelling to the United States is a dream for many as the journey offers extraordinary adventure. However, if you want to travel peacefully you should take out medical insurance for the USA.
This article provides information on why health insurance is must while going to the United States and the cost of buying it.
Imagine you are in USA and one day you decide to go riding a bike through the streets of Fremont. And unfortunately you fall and you have to visit hospital for the medical treatment. In your country you may be covered by Social Security or private health insurance, but in the United States, if you don't have health insurance you will have to pay for medical care out of pocket and it's not cheap.
Health Insurance in America: What it is and the coverage
Medical insurance for a trip to the U.S. is simply a agreement that you make with an insurance company that covers medical expenses and other aspects of the trip in exchange for payment of an insurance price or premium.
Health insurance coverage may vary from company to company, usually as follows:
Medical expenses: Costs of hospitalization, surgery or the purchase of medicines are covered.
Transport or repatriation expenses: If for some reason you have to return to your country of origin. For example, you meet with an accident or a relative falls sick, the insurance will cover your trip.
Lost Baggage: It may happen that the airline you are travelling with loses your luggage or is stolen. In these cases, the insurer will cover the expenses incurred.
Missed Flight: If you miss your flight or there is overbooking in your plane, the insurance policy will cover the situation and the expenses.
Transfer of a relative: If you are hospitalized for a certain period of time (usually more than 7 days) the insurance will cover the transfer of a relative to the hospital where you are hospitalized.
Civil

liability: If you cause damage to a third party and they claim civil liability for the damage caused, the policy will cover you.
Documentation: In the event that you lose your passport, your visa or an important document is stolen, the insurance company will help you with the formalities.
However, before taking out your insurance, ask for a copy of the policy and read the terms and conditions carefully, especially the coverage. It is also advisable to compare several policies to see what each company offers, what cover they have and at what price.
You will need to review the following aspects:
Coverage offered.
Maximum expense covered by the policy.
If you have to pay in advance and then you are reimbursed.
If you have a co-payment.
If you can go to any doctor of your choice or you have to go to certain doctors or centers.
If there are non-covered illnesses. You may have a condition that is not covered by the policy, so it is advisable to take out insurance beforehand.
If coverage is excluded in the case of risky sports. Keep this in mind if you are one of those who love strong emotions.
The term of the policy, when it takes effect and when it expires.
Whether the coverage is for a single trip or for all trips made during a year. If you're traveling several times a year, you may want to take out insurance that covers all travel.
If it covers a family member or companion.
What is the price of the insurance?
Keep in mind that you should see the insurance as a whole and not just look at the cheapest.
Why should you take out health insurance?
You may think that nothing will happen to you during your trip and that you will spend your money on insurance, but complications or unforeseen situations may arise during your trip to the United States and having a medical insurance will ease your trip.
These are the reasons why you should take out health insurance if you travel to the United States:
Medical treatments and facilities in the United States are best in the world but VERY EXPENSIVE.
In the United States, medical treatment may be refused if you don't have insurance or pay in advance.
If you are seen by doctors in the United States for an emergency and you do not pay the bill for medical services, you could run the risk of having your visa withdrawn and not renewed.
In addition to the above, many unforeseen events may occur during the trip that could be covered by medical insurance, such as loss of luggage or documentation theft.
How much does it cost to buy medical insurance for the USA?
The price depends on multiple factors such, the time you will be in the United States, the people it covers and your age, among others. For example, in the case of an 18 year old person travelling alone, who is going to spend 4 weeks in the United States, traveling by plane, and has paid travel expenses of around 5,000 euros so far (accommodation plus plane), the price can vary between 60 and 100 euros approximately. In this case it is a travel insurance that covers medical expenses and cancellation.
With whom can I take out medical insurance for the USA?
In order to take out medical insurance if you are going to the United States, you can consider the following options:
If you have purchased your trip through an agency they may have health insurance for their customers.
Certain credit cards cover medical assistance, if you paid for the trip with the card.
It is most common to go to an insurance company specializing in the area of health and request information. As we said before, it is better to compare several policies in order to choose the one that best fulfills your requirement.
Now you know why you need medical insurance for the USA. So before your US trip starts don't ever forget to buy a good medical cover for yourself and individuals accompanying you.