Why a stronger dollar is bad for some US companies
The bitter relationship or we can say the economic cold war between the United States and China continues to dominate the financial headlines across the world. And why not these two countries are the economic superpowers with China working effortlessly trying to overpower US. And it is estimated that China's GDP will overtake the U.S. by 2029.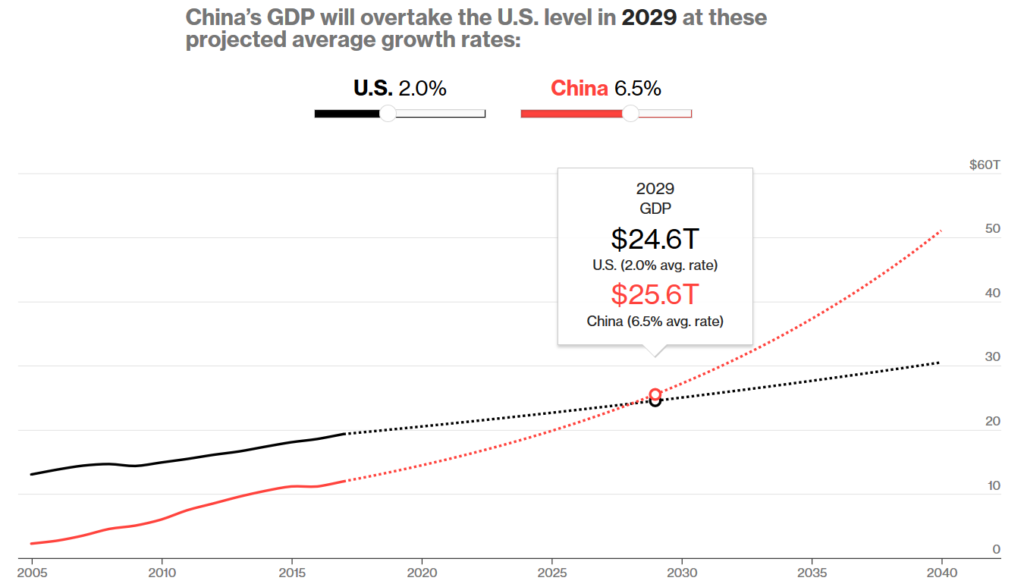 (Image source: Bloomberg)
But the strengthening of the U.S. dollar has the potential to affect large U.S. companies. The impact is even bigger than a trade war.
The US dollar index, which measures the value of the dollar against a set of other leading international currencies such as the euro, yen and pound sterling, has gained nearly 5% this year and is not far from its 52-week high.
Why is the dollar so strong?
Attribute it to a healthy US economy, especially since much of the rest of the world has weakened, and the Federal Reserve's interest rate hike. A country's currency tends to rise at the same rate.
A strong dollar is bad news for companies that do a lot of business abroad, as it hurts the value of their international sales and profits.
It can also hurt large US companies at home because US consumers have more buying power and can buy products from abroad.
Several leading consumer companies, including Hasbro, Harley-Davidson, the maker of Huggies Kimberly-Clark and Gillette owner Procter & Gamble, warned that the dollar is hurting their bottom line. So are the companies 3M and Caterpillar.
That's an important reason why some companies plan to increase the prices of most of their consumer products in North America in the first quarter of next year.
It seems that many large corporations have been surprised by the dollar's continued resilience and have underestimated its potential negative impact.