3 Ways to Buy/Sell Bitcoins & 5 Tips Before Buying
By this time, you must have come across the word – Bitcoin atleast once. And definitely a thought of making money by investing and trading in bitcoin must have come to your mind once. And why not, after all bitcoin is making people rich and that too within a short span of time.
Read the first Bitcoin billionaires.
This article is a guide for those people who are considering buying or selling bitcoins.
3 ways to buy and sell bitcoins:
Brokers:
This is the most convenient way to buy or sell bitcoins. It is usually faster than doing it through markets or exchange houses, and the registration process is very easy. The only downside is that these benefits also represent slightly higher rates. Coinbase is the most outstanding example of a trusted broker with a presence in 24 countries.
Additional reading: Origin and scandals around Bitcoin
Market Places:
Here you can meet other people (online or offline) and buy or sell bitcoins directly to them. LocalBitcoins is a good example of an internationally operating market. In addition, another advantage of the market places is that you can pay in cash.
Exchange Houses:
Good exchange houses have a lot of liquidity, which often creates the best prices and lowest rates. However, when you buy or sell bitcoins this way, it usually takes a couple of days until the verification process is complete. If you don't want to wait a few days, a broker is the best option. If you want to buy large volumes more frequently, registering at a bureau is totally worth it.
The 5 most important factors to consider when selling or buying bitcoins:
Speed:
How fast can you sell or buy? It may take a few days for exchange bureaus to check out, but transactions are usually very fast. With brokers or markets the initial registration is usually quick but completing a transaction can take a couple of hours or even a day or two.
Security:
Anyone putting his/her hard earned money in Bitcoin should be very careful. Although it is tremendously gaining popularity because of the returns, it should be traded with extreme caution. This is because hackers and cyber criminals are always seeking to steal cryptos online. This is quite common in direct or peer to peer platforms.
Also how do you know if the place where you want to manage your bitcoins is safe? You have to pay attention to the details. Never deal with people who remain anonymous or unnamed or operate from unregistered places. Find out very well before you make any moves.
Rates:
Always look for the lowest possible transaction rates. Brokers are usually more convenient when buying or selling bitcoins, but they are also a little more expensive than exchange houses. Always make sure you know the rates charged by each location before making any transactions.
Price:
Prices of bitcoins differ between suppliers. Before buying or selling make sure you compare prices between the different platforms in your country. Prices vary mainly due to the liquidity of each market.
Payment Methods:
Usually, when buying bitcoins you will have to pay in local currency. If you use markets like LocalBitcoins you have the option to meet the seller in person and pay with cash. When you buy bitcoins online you will have to make a bank transfer or payment by another method. Remember to check first if you have access to the payment options offered by the platform you are using. Platforms with different payment options also charge a transaction fees.
Author Bio:
Hi, I am Nikesh Mehta owner and writer of this site.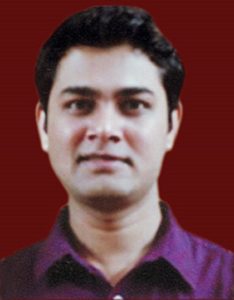 I'm an analytics professional and also love writing on finance and related industry. I've done online course in Financial Markets and Investment Strategy from Indian School of Business.
I can be reached at [email protected]. You may also visit my LinkedIn profile.