SBI Insurance: 3 Plans for Pregnancy, Sum Insured Rs.10Lacs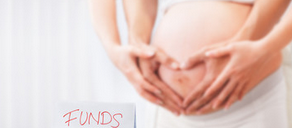 For many women and their families, one of the most important stages of life is pregnancy.
During the pregnancy period there are many things that worry expecting parents. And most important being the health of mother and baby, where to give birth – government or private hospital and many others. Thus increasing fears and insecurities about how to care for the new member of the family.
However there is another worrying factor which is the maternity expense. For individuals with healthy financials, pregnancy related expense may not matter much. However for others, the cost is quite huge, assuming they prefer private hospital.
There are following five ways to cover maternity related expenses:
Use own savings
Group insurance (offered to employee of company)
Buy health insurance for pregnancy
Take personal loan
Financial assistance from friends/relatives
There are very few companies in India that offer health insurance exclusively for pregnancy. But there are many insurance plans which offers coverage for pregnancy but they are covered only after a certain waiting period or grace period. And once such company offering coverage for pregnant women is SBI General Insurance Company Limited. And they offer three plans covering maternity expenses as follows:
Arogya Premier Policy
Arogya Top up Policy
Arogya Plus Policy
Features of Arogya Premier Policy
Coverage for maternity expenses is offered after first 9 months waiting period of buying the policy which includes hospitalisation.
Cover amount is from INR 10,00,000 to INR 30,00,000.
When expectant mother is hospitalized, expenses incurred for room rent, ICU charges, and many more are covered
Deduction u/s 80 D of income tax act is available from taxable income for premium paid towards health insurance
Premium & Sum Insured
Sum insured amount is Rs. 10,00,000 to Rs. 30,00,000 for premier plan.
Below table shows annual premium for Rs. 10,00,000 sum insured for different age group for Arogya Premier Policy. The premium amount excludes GST.
| Age | 0.3 to 18 years | 19 - 35 years | 36 - 40 years | 41-45 years |
| --- | --- | --- | --- | --- |
| Annual Premium for Rs. 10,00,000 Sum Insured | Rs. 7,079 | Rs. 8,938 | Rs. 9,826 | Rs. 11,859 |
Questions to ask before buying any of the Arogya Policy for Pregnancy:
Considering the high expenses incurred during pregnancy period and afterwards, it is important to get all the queries answered related to Arogya Premier Policy. Common but very important questions to ask are as follows. Of course, you should get as many queries answered:
Does it cover prenatal and post-natal expenses, birth, pediatric care and immunizations for the baby
List of network hospitals
Claim processing time
What is the deductible and co-payment for maternity care?
After how many days of birth, baby can be added to the plan?
Is the coverage offered, if baby needs to be admitted to the hospital?
Is the coverage offered, if hospital is not part of network.
What are the exclusions
Is the coverage offered for caesarean section or abortion or if baby is born prematurely or with congenital diseases
Remember to get all your queries resolved in written or E-mail. No telephonic or verbal assurance should be entertained.