How to Send Money from USA to Home Country?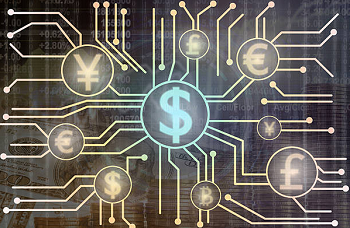 If you are in United States of America and want to help a friend or family member, collaborate on a project, during an emergency… These are some of the situations we may find when it is necessary to send money abroad. If you live in the United States and want to send money to family or friends in your home country, you can send them money through a credit union, bank, or money transfer provider.
There are different ways to send money quickly and securely, from the most traditional methods such as sending by post to the latest applications for your smartphone that have emerged a few years ago.
Who is a money transfer provider?
Possibly in the corner of your home or near where you live there is a money transfer provider. These companies are responsible for transferring money electronically from consumers to people and businesses abroad. These companies usually have a sign indicating that remittances are being sent or money transfers are being made abroad.
When we speak of "electronic transfer" (or "electronic money order") we mean any transfer of money between one person to another. In the United States, however, this type of transaction is known as a "remittance".
How is the transaction done?
You can go to a bank, credit union or remittance provider and request for money transfer or send a remittance to your country. The financial institution will ask you for: the amount you wish to send, your personal data, photo ID, address and personal data of the person to whom you wish to send money.
After making the transfer, the financial institution will give you a receipt with the following information:
When the money will be received
Your right to cancel the transfer
What to do if there is an error
How to file complaints
Under federal law, remittance companies must provide this information in English, at a minimum. You should also know that you have the right to receive all of this information before making the transfer and the receipt numbers must match the amount the remittance provider gave you before.
You may like: 13 tips to consider when sending money overseas
Before Making Transfer
Information you should know before making the money transfer:
The exchange rate
The fees and taxes you are charged
Charges in the foreign transfer process
The amount of money that will be delivered, excluding taxes and fees
Remember that the exchange rate is how much money you need to pay to buy the other currency. For example, the current exchange rate between the United States and India is around INR 70 (as on 31st Aug'19). That is, with one U.S. dollar you will receive around INR 70.
On the other hand, sometimes agencies make estimates of charges and taxes, as federal law allows. However, if the figures are estimates they must be mentioned on the receipt.
What if there is an error?
If there is an error in the receipt or in the transfer made, report it quickly to the company. Since money transfer providers are required to correct the following errors:
Payment of the wrong amount
When funds are not delivered on time
When funds are not delivered to the right person
When funds are not delivered in full
To correct these errors, the company may offer a refund or resend the money back to the recipient, free of charge. Remember that you will have 180 days from the date the money is supposed to be available to file a complaint.
One piece of advice is that before making a remittance with a remittance provider, ask if the company follows federal law regarding remittance transfers. Since not all companies are required to do so, only companies that make more than 100 transfers a year are required to do so.
You also have the right to cancel the transaction.
After you pay for the transaction, you have 30 minutes to cancel it at no cost unless the money has already been picked up or deposited into the recipient's account.
In the United States there are different companies that you can use to send money to India, etc. Few such companies to send money safely to India are:
MoneyGram
You can make money transfers with MoneyGram. Many small businesses and exchange houses offer money transfers with MoneyGram, but if you do not want to make a transfer through their offices you can make them through their online platform reliably and quickly. MoneyGram has around 40,000 branches in India.
PayPal
With PayPal's personal account you can transfer money to the other person's account for free. When you want to send money, you must enter in your Paypal account the mobile phone number or email address of the person you want to send it to and specify the amount in the form. The money transfer can be done through the Internet or the mobile application. The funds will be deposited to that person's PayPal account quickly. Opening a PayPal account is free. However, receiving money from friends and family is free, if it does not involve a currency conversion. Paypal is available for Android and iPhone.
Tip: Fastest way to send money abroad
Western Union
Western Union let's you transfer money either online, in person, over phone or mobile application. Money can be sent comfortably and in a few minutes. It has more than 500,000 agent offices in more than 200 countries and territories. Their mobile application is convenient for individuals who transfer money abroad frequently.
The recipient can receive the money either in cash in one of the offices or in their bank account, and this can be sent in several ways: in cash, through one of their agents present in post offices, travel agencies, call centers, real estate and even banks. You can find the office nearest you through its application. This is a similar method to the money order and the recipient will receive the money in a few minutes. Another option is through the application with a debit card, credit or a bank account, which can take between 1 and 6 business days depending on the destination.
Wester Union's rates depend on the country to which we want to send the money, the amount and the currency exchange rate.
TransferWise
TransferWise, from the makers of Skype, is one of the most popular service for sending money overseas. It's the most convenient and transparent way, has very low commissions and applies a currency exchange rate that corresponds almost entirely to the real exchange rate. In addition to giving you great security by being able to control the status of your transfer through the application.
The procedure for transferring money is very simple: you must open a user account and enter the amount you want to send and the currency of destination. You will then be shown the commission and the real exchange rate applicable to it. Finally, you will have to enter the recipient's details and make the payment so that TransferWise can carry out the transfer.
This is a currency exchange between people (peer to peer) and does not pass through the hands of the bank, which makes the commissions much lower. It operates with the most important currencies: Euro, Pound, Dollar, Swiss Francs, Russian Ruble, etc.
Other services offering money transfer services are:
Remitly
XE Trade
Xoom
Payoneer
WorldRemit
Author Bio:
Hi, I am Nikesh Mehta owner and writer of this site.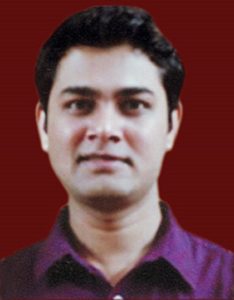 I'm an analytics professional and also love writing on finance and related industry. I've done online course in Financial Markets and Investment Strategy from Indian School of Business.
I can be reached at [email protected]. You may also visit my LinkedIn profile.