5 Costly Mistakes to Avoid When Traveling
People work hard and spend months and months saving but during vacation all the money goes out of hands like water? Isn't it? But did you every try getting into the reason behind this. If not, then here are some common mistakes travelers make during vacation and tips on how to avoid them.
Traveling in a peak season
Many travelers decide to travel when there is a summer or Christmas vacation, which are considered to be expensive seasons because of costly flights, crowded hotels and tourist attractions. It is certainly the best time for the travel related businesses, but not for you.
So try traveling during off-peak season and you will notice a significant difference in the money saved. And especially when you are traveling along with family and friends, you will enjoy a less congested and cheaper vacation. The cheapest time to travel is before or after the holiday season.
Not flexible with booking
The next mistake after traveling in high season, is to make travel plans on a certain date and to a certain place without checking the prices before and after that date.
Before you start planning a trip and choose the date and place, it is recommended to choose trip based on flight prices. Various flight search engines and apps offer the option of flexible search to any location and shows cheapest prices in various destinations according to the date.
Read more: Differences between credit card with travel insurance and standalone policy
Traveling on tour packages
Many people choose to travel through tour packages. Because they feel that they will have the whole trip sorted and relaxed. They are afraid to move around the city and put together their own route, or to be in a foreign country on their own, or get lazy to book hotels, flights, restaurants, attractions, etc. separately.
Many of the tour packages offered are too expensive, because obviously the travel agency makes profit. Remember, when middleman is present, in this case travel agency, the cost will definitely rise. So instead of availing services of travel agency, design tour yourself. You can start by looking for flights and buying the cheapest tickets. Then, look for accommodation (hotels, hostels, camping sites, etc.). Continue with the various tourist attractions which are reviewed safe on the internet.
By doing this, you will be able to save up to a quarter of the money that you were going to spend.
Not knowing how to use money abroad
If you travel in a different country, the currency will be different. And therefore you will have to pay a fee for the currency exchange. Many tourists don't know about this and start exchanging their money at expensive Forex stores or make several ATM withdrawals.
Check out: Payment modes you can use abroad
Avoid exchanging money at airports because that's where they have the highest exchange rate. Also avoid making many cash withdrawals at ATMs, because each withdrawal carries a charge, depending on the bank and the ATM. It is recommended to talk to your bank before going abroad and ask their fees. Also, use your international credit card as much as possible, because if you face problem with the debit card, you would run out of money.
Not using public transport
If you start using taxis, Uber, etc. transportation, the cost of your trip will increase significantly. The best thing you can do is travel by bus, local trains, or use applications like BlaBlaCar where you can share trips. If you're staying longer, renting a car is also an option.
Author Bio:
Hi, I am Nikesh Mehta owner and writer of this site.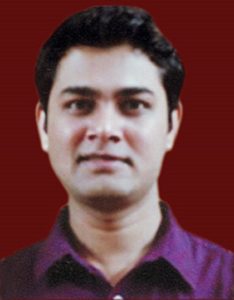 I'm an analytics professional and also love writing on finance and related industry. I've done online course in Financial Markets and Investment Strategy from Indian School of Business.
I can be reached at [email protected]. You may also visit my LinkedIn profile.