Must Read before Taking Home Loan in USA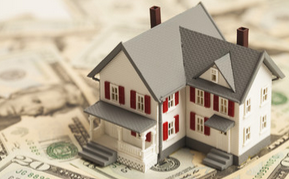 A home mortgage is a loan that is used to buy, refinance, or renovate the same property that secures the loan. Getting the best possible deal involves a market research, comparison, evaluating the terms and conditions, and other factors.
Once the decision is made, you need to be prepared to negotiate the terms of a contract, in order to save money. Don't rush or show despair, if you are planning to save money.
Points to know before applying for home loan
Applying for a home loan is one of the most important financial decisions of anyone's life. And applicant needs to be confident as much as possible that he/she will be able to repay this debt, consistently, in the long term. That is why it is recommended to make a thorough evaluation, taking into account the real estate market of different US states, the state in which the application is made, predicted future interest rate trends, personal financial condition, etc.
Purpose of Home Loan
Home loans are offered for various purpose such as purchasing of a new house, renovation, or bridge loan. Financial institutions do not usually promote bridge loans since the risk for the bank is higher until the sale of existing loan is completed. Hence, the conditions regarding interest rates and commissions are not identical for all customers.
But there lenders offering bridge loan for residential real estate, a financial product used by people who need to acquire a new property and are currently not able to sell their existing property in optimal conditions.
In these cases, the client can ask the financial institution to grant a "bridge loan", thus obtaining financing in the form of a personal loan to pay the developer. This loan offers buyers the necessary amount to acquire the new house.
Different Sources to Collect Real Estate Information in USA
Internet: Doing an analysis of any industry is not a big deal these days, thanks to the internet. The most significant task is to compare offers of the financial institutions themselves and mortgage companies, which can be easily done online.
Local newspapers are another source to collect such information and affordable too and often contain a lot of information about the offers available.
Newspaper library or local bookstores receive a variety of specialized newspapers and magazines to find more information on real estate.
Agents of home mortgage lenders in a state can be consulted, in person or by telephone, to get relevant and up-to-date information on their quotations. There are multiple entities authorized to operate in the real estate business in the United States.
Banks continue to be the most relevant institutions. Among them there are multiple service banks or savings and loans that offer this type of credit, as well as mortgage banks specializing in home loans. There are also a large number of co-operatives, construction companies, real estate agencies and mortgage brokers.
Interest Rate – The Money Killer
The most important factor to take into account is the interest rate. Different lenders have different offers depending on the term, typically for 15-, 20- or 30-year term. Interest rates are calculated annually.
Fixed & Variable Interest Rate:
The fixed rate is preferable to the variable rate because of the certainty of payments. However, mortgages with variable interest rates can be very attractive. In case of variable rate, it would be good to know when, how, under what circumstances, or under what conditions the rate may vary.
Don't let the unpleasant surprise of frequent variations and increase come later. Because your income may not be able to withstand these types of mortgages, which can sometimes result in a hundreds of dollars increase in the monthly payment. This is where fixed interest rates are preferred, as they have the advantage of certainty.
Gimmicky Discounts
It is common among mortgage lenders to use a compensatory points system, called discount points, that allows an agreement on payment to result in a reduction in the interest rate. Basically, the points system consists of making a larger initial payment in exchange for a lower interest rate, which means that less will be paid in total.
There is another, attractive in principle, increases interest and makes the loan more expensive, so it is not advisable if long-term savings are pursued.
Commissions
In addition to the interest rate, borrower must also look at the commissions and fees of the sellers, which are charged to the borrower. Even if the amount looks small than the interest or charged only once, they can make a significant difference in the total amount to be paid. Payment terms also need to be considered.
Prepayment Clause
The ideal is to choose the lowest interest rate for the longest term. However, when the occasion allows or for those who are not comfortable with outstanding debts, it can also be paid as soon as possible, as long as payments can be made early and without penalty, which should be known before signing the contract. No matter how relieving it is to pay a debt in advance, ironically sometimes the contract does not allow it or is more expensive than the originally agreed term.
Downpayment
The down payment is another important issue. The law does not prohibit an entity from charging, as a down payment on the loan, up to 20% of the total value of the mortgage. In the case of a home purchase, this is equal to charging a down payment of one-fifth of the cost of the home. The difficulty of disbursing so much money in a first payment has led many companies to make their offers more flexible by charging a lower payment. This first payment, because of its amount, continues to be the debtor's greatest challenge. However, the amount to be paid varies for each lender.
Insurance
Private mortgage insurance (PMI) will sometimes be needed to protect the creditor against defaults. It is possible to know and should be found out how much debt and how much the monthly payments will be, by adding this insurance, which does not necessarily have to be maintained throughout the life of the loan, so you also have to ask how long it will be maintained.
---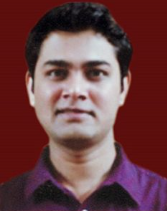 Hi, I am Nikesh Mehta, owner and writer of this site. I'm an analytics professional and also love writing on finance and related industry. I've done online course in Financial Markets and Investment Strategy from Indian School of Business. I can be reached at [email protected].
---