11 Best Financial Literacy Books of All Time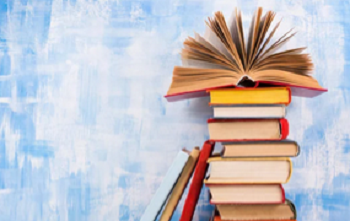 Reading is to the mind what exercise is to the body

– Joseph Addison
There is never an easy answer when someone asks which is the best book on financial literacy.
However there are valuable pearls and true classics, which are simply unmissable for gaining financial literary.
List of 11 best financial books of all time
These books will educate you on finance and money topics and guarantee valuable practical knowledge even to the layman.
1. Rich Dad Poor Dad – by Robert Kiyosaki
This book is one of the great classics of financial literature. The world bestseller has changed many individual's view on how to think about money and finances. The basic question of why the rich are rich and the poor are poor is discussed in an eye-opening conversation between son Robert and his two fathers, one rich and one poor. The focus is on a basic understanding of assets and liabilities. Truly a must read book for everyone.
2. Think and Grow Rich! – by Napoleon Hill
Napoleon Hill is considered the forefather of success psychology. As a young boy he met one of the richest men in the world – Andrew Carnegie, the first steel tycoon. He introduced Hill to the secret laws of truly rich and successful people. He guided him to explore these laws himself and then carry them out into the world. And that's exactly what he did. For more than 20 years, the author studied the most powerful people in the world and found recurring patterns of success. However, these were not due to luck or special ability, but to a unique attitude of mind. If you succeed in taking this mindset yourself, nothing will stand in the way of your success. All important practical methods can be found in this book. And the results are hard to believe!
3. How to Win Friends & Influence People – by Dale Carnegie
Dale Carnegie is the ancestor of success psychology. His timeless classic "How to win friends" has been a million-dollar bestseller for decades and is one of the best financial books of all time. His incredible powers of observation allowed him to recognize the routines and ways of doing things that distinguished this great man of his time from the rest. A must read for everyone.
4. The Richest Man in Babylon – by G. S. Clason
Babylon became the most prosperous city because its inhabitants appreciated the value of money and followed sound economic principles in creating wealth, saving and investing for further growth. In a most simple and vivid way, they show how to handle money skillfully, fulfill one's desires and achieve the independence and success of which others only dream. The simple parables breathe life and fascination into the subject of money. "The Richest Man in Babylon" first appeared in 1926 and is without doubt one of the best financial books of all time.
5. The Miracle Morning: The Not-So-Obvious Secret Guaranteed to Transform Your Life (Before 8AM) – by Hal Elrod
In The Miracle Morning, author Hal Elrod describes his personal success story. After a devastating car accident, Elrod finds himself in hospital and decides to change his life forever. The book describes the power of a daily morning routine. Anyone who has a productive morning routine knows that this is the key to a healthy, popular and not least financially and professionally successful life. It is the book for all those who want to make more out of their own lives and always pretend not to have time for it.
6. The Millionaire Fastlane – by M. J. deMarco
Again one of the most inspiring financial book which explains about passive income and entrepreneurship. The author equips the readers with sufficient knowledge that one immediately feels like trying one's hand at entrepreneurship.
The greatest learning from this book was that you can also become self-employed without having to follow the ultimate passion. He even goes further and says that this is often counterproductive. It's about identifying needs in the market and satisfying them with your own scalable (and ideally automated) product or service.
7. The 4-Hour Workweek: Escape 9-5, Live Anywhere, and Join the New Rich – by Timothy Ferriss
This ingeniously book is for anyone wanting to achieve financial independence through intelligent automated systems. In an exciting way, Ferriss leads us away from traditional patterns of thinking that make financial freedom possible only through a lot of work and slow savings. He goes another way – a 4-hour week that ends up generating so much passive income that you can quit your job!
8. Outliers: The Story of Success – by Malcolm Gladwell
In this book Malcolm Gladwell impressively explains why some people are successful and others are not. Success has nothing to do with intelligence or special circumstances, but is a creative process that we can all use. A book that motivates and inspires you to shift your boundaries and expand comfort zone.
9. Blind Robbery!: How the Fed, Banks and Government Steal Our Money – by Philipp Bagus and Andreas Marquart
This book is answer to the question why rich are getting richer and poor getting poorer. It gives answer to question of why money is responsible for many grievances in our society. The book explains, the role state, government and politics actually play in the redistribution in favor of the super-rich. This eye opener is definitely worth reading.
10. Relentless: From Good to Great to Unstoppable – by Tim Grover
The author of the book, Tim Grover, was the personal coach of probably best athlete of our generation "Michael Jordan" and led him to a total of 6 championship titles. This book describes that mindset is the true winner. Those people who know that they may not be physically superior to their opponents, but always mentally superior. How we can learn this steel-hard attitude Tim Grover describes in this thought provoking book. Those who are afraid of success should avoid this book!
11. The Education of Millionaires: Everything You Won't Learn in College About How to Be Successful – by Michael Ellsberg
In "The Education of Millionaires" Michael Ellsberg shows the fundamental differences in the way extremely successful people think and act compared to the average. What are the secret success factors that distinguish these people from the rest and how can we use them ourselves? A journey similar to that of Gladwell that eventually leads to the insight that skills, experience, specialization, will and hard work are much more valuable and lucrative than any study. This book is truly a milestone to learn about the psychology of success!
Final Note
Hope these financial books of all time inspire you to find the necessary motivation to take your financial and professional situation into your own hands. We can be creators of our lives if we take full responsibility and work daily on ourselves. Remember that your life is into your own hands. Because no one else will do this for you!
Should you have any other suggestions for the best financial books of all time and the experience you have had. Just leave a comment below.
Author Bio:
Hi, I am Nikesh Mehta owner and writer of this site.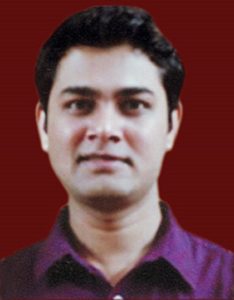 I'm an analytics professional and also love writing on finance and related industry. I've done online course in Financial Markets and Investment Strategy from Indian School of Business.
I can be reached at [email protected]. You may also visit my LinkedIn profile.