2020: 5 Best Alternatives to Google Adsense to Try
Google uses a system called Contextual Display Ads. That is, the ad space where a publisher copies a code provided by the advertising network to display a contextual ad in the desired format and place. The concept is very easy to understand and integrate and very comfortable for the publisher who want to see increase in clicks and revenue.
However the fact is that – thousands of Adsense accounts are cancelled and removed from the Google Adsense program, every day. And being a blogger earning money from adsense and receiving account cancellation E-mail is definitely a nightmare. But don't be discouraged, you haven't been the first, and you won't be the last one that this happens to.
There are many reasons why Google may cancel an Adsense account with breach of any of its TOS rules being the most frequent reason for this to happen.
Why you should not be discouraged?
If for any reason, your account gets cancelled, instead of cursing and attacking Google in the multiple forums you find on the network, And that there are plenty of alternatives to make the blog profitable. Although Google is the first choice of everyone, there are thousands of alternative advertising platforms.
Remember that the world does not end with Google and below are the 5 most advisable alternatives to Adsense.
Best Alternatives to Adsense
1. PropellerAds
2. Chitika
3. BidVertiser
4. RevenueHits
5. Exoclick
1. Propeller Ads
PropellerAds is a UK advertising platform with great success in terms of traffic worldwide. Founded in 2011, PropellerAds ads are automatically optimised by country and have high CPM pay rates. They have active advertiser campaigns worldwide and distributes profits to its users: specifically 80% of revenue share.
It is one of the most profitable ad platform, especially when you get a lot of traffic through social networks.
2. Exoclick
Exoclick is a Spanish company with offices in Barcelona and is the fourth largest advertising platform in the world according to W3Techs. It is an advertising platform very similar to those already mentioned.
This company offers the option to make each advertising space profitable through continuous optimization. Adserver works under a 100% proprietary technology that allows you to display best ads for each website.
But in reality, one of the reasons why Exoclick is so successful worldwide is because it admits websites with adult content.
3. Chitika
Chitika is probably the most similar advertising network to Google Adsense and according to the statistics, they have one of the highest "CPCs" (pay per click). But they also have another feature that publishers don't like very much. At the end of each month, account clicks are audited and an arbitrary number of clicks and earnings are removed from your account, without explanation.
Chitika offers up to 60% of what the advertiser pays to the publishers (in that sense it is also very similar to Google Adsense). But of course, they don't have the same number of advertisers.
4. BidVertiser
Like other advertising networks mentioned above, BidVertiser offers a contextual advertising service for publishers. Its system is based on pay-per-click, through which you will be remunerated for each click generated on your page according to the cost of each text link.
The design of text links is completely customizable and therefore adapt to any page or blog. If you've used Google Adsense before, you'll be pretty familiar with the system used by Bidvertiser.
5. RevenueHits
Like Adsense, RevenueHits is a company that bases its strategy on Contextualized Display Ads. But unlike Google's advertising company, its remuneration is based on performance.
What does that mean?
Instead of paying for a single click, you get paid for the activity user does on the advertiser's page (for example, they will pay you more if you visit multiple pages, even more if you register, and even more if you end up buying something). Basically it's an advertising network based on Cost Per Action (CPA).
RevenueHits is based in Israel and was launched in 2008 by MyAdWise Ltd. The big advantage is that, like Adsense, RevenueHits will display the ad it thinks is most convenient depending on the traffic. In that sense, it's also a geo-targeted contextual advertising network that fits your blog or web traffic.
Why is Revenue Hits so successful with bloggers and webmasters?
It allows you to display ads in a variety of formats. You can include Pop-ups if you wish.
It is very flexible in terms of content types. All niches except Adult content are accepted.
They accept anyone who wants to monetize their traffic instantly.
They offer support to its users directly, you will not be banned without explanation and without getting an answer to the emails you send to support.
They pay by Paypal, Payoneer or electronic transfers when bloggers reach the minimum cap of $20.
Alternatives to Adsense:
There are currently thousands of alternatives to Adsense that use advertising systems very similar to the Google advertising network. It is very important to know that there is a world beyond Google to take advantage of your hobby, and that you spend a little time researching on this subject so that you can really maximize your profits.
In general, for the option of integrating contextual display, Adsense is still the most profitable option and probably will remain so for a long time. But there are other advertising networks that have much less restrictive policies.
But keep in mind that it is NOT recommended to insert ads in your blog from day one. First you should focus on increasing the traffic and then put advertising on the blog.
It is totally legitimate to make your blogging activity profitable, monetization will take it to a more professional level and you will probably end up creating better content. Advertising should not be invasive and instead should add value to content.
Generating income with a blog is easy. Afterall, who would complain about generating extra money at the end of the month.
What advertising network do you use and what is your advice to monetize a blog? Mention in the comment box below.
Author Bio:
Hi, I am Nikesh Mehta owner and writer of this site.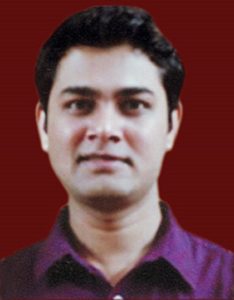 I'm an analytics professional and also love writing on finance and related industry. I've done online course in Financial Markets and Investment Strategy from Indian School of Business.
I can be reached at [email protected]. You may also visit my LinkedIn profile.