30 Home Based Business Ideas with Little Investment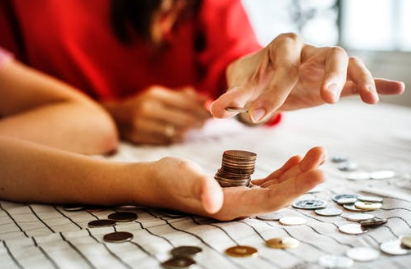 Working from home can be really fun. And today number of options are available for running business from home and that too with little investment.
Through entrepreneurship, you can devote time and effort based on your liking. And at the same time you become your own boss and take greater control of life.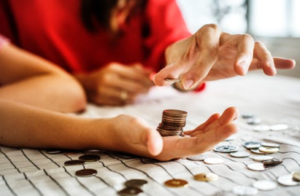 In most of the home-based businesses listed below, you won't need huge initial investment. Knowledge, talent, hard work and smartness are the main ingredients for success for running a successful home based business.
Few of the businesses requires buying some basic materials costing less than $100. And others can be started using resources already at home. And you don't have to invest a large amount of money to start them.
So are you ready to start generating income from home with little investment?
Let's get started.
1. Flower Arrangement
This business requires good taste and sense of decoration.
With these qualities, you can start business of creating floral arrangements for different types of occasions: bridal bouquets, centerpieces, decorations for weddings, communions, parties, gifts on special dates …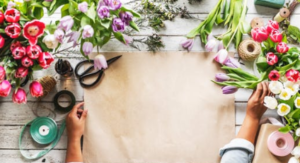 For further expanding the business, go to the florists / ceremony hall / business venues / convention centers, and talk to their owners/arrangers to offer services.
2. Private Tutoring
Being a private teacher is a profession that is gaining a lot of demand. Because of hectic work schedule, very few people can devote time to visit training centers. So they prefer taking classes from the comfort of their homes.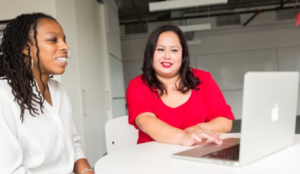 All that is required is expertise in one or more subjects. You can then start giving private classes online or visit clients' home and become private trainer.
Don't just think that training can be given on typical subjects such as Mathematics, Algebra, English, etc. There is a demand for specialized skills such sewing, salsa, computer science, makeup, cooking, or writing…..
The options are endless, if you are skilled.
3. Website and blog design
This is perhaps one of the easiest and fastest home-based businesses to start. With knowledge of creating web designs and web based programming languages, you can start business and work for clients based in any country.
You can create templates or images for blogs, and sell them on your own website or on sites like ThemeForest. Or also offer services to create and maintain the websites of clients such as companies or entrepreneurs.
Simple, isn't it?
However you need to be technically strong and ready to work in different time zones especially when the client is located in a different country.
4. Personal Trainer
Another booming business requiring a small investment is personal trainer. But note that – you need to have a degree in fitness/exercise and experience to prove yourself to be an expert.
You can offer services through the Internet – giving classes via webcam – or go directly to your clients' home for proving training.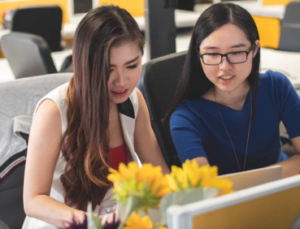 It is important to promote the business by creating Facebook page, an Instagram profile, and a blog or website, launch Youtube channel, so that customers can contact you.
5. Event Photographer
Everyone likes to keep a nice souvenir of that special occasion spent with their loved ones. And that's why they hire photographers to capture those moments.
So if you can take good pictures, here's another profitable business. The only investment needed is buying a good camera.
Start by photographing at some of your friends'/family parties and create a portfolio (a catalog of images) to showcase the skills. And ask your friends to provide references through word of mouth. Hand them over your business cards.
It is recommended to specialize in a couple of specific celebrations such as weddings, birthdays, baby showers, house warming parties…
If you have a room at home not used much then dedicate it to create a studio for family images, or portfolio of models, in order to increase profits.
6. Elaboration of greeting cards
There are still a lot of people who send cards to greet special moments. Or who like to create invitation cards for their friends.
So if you like to design these types of items then turn it into a good home based business opportunity requiring little investment.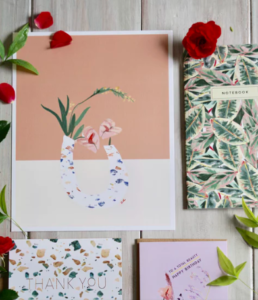 Cards can be created using photo-editing applications like Photoshop. And then print the design using a good printer at a good price. Or make designs by hand.
You can sell these designs at stationery stores, gift shops, creating your store on the Internet, through a Facebook page and a profile on Instagram…
There are many occasions for which cards can be created: Christmas, valentine's day, birthdays, weddings, business meetings…
7. Ecological orchard at home
You don't need a large piece of land in the countryside to start a business selling delicious organic vegetables.
If you are lucky enough to have a terrace in your house, or a small garden, you can have own garden and plant vegetables depending on the climate in the city and then sell it to individuals or even through the Internet.
Urban gardens are a growing trend, and there is a large market of customers interested in buying fruits and vegetables without chemicals and pesticides.
8. Create your own blog
People spend a lot of time on the Internet today and most of that time is spent on reading information they like.
So would you like to share knowledge and opinions on a particular topic with others and in the process make money out of it? Then blogging is the most profitable home-based businesses which has gained lot of strength in recent years.
You can run advertisements, affiliate programs, offer space for sponsored articles…to generate income.
9. Become a personal shopper
This is the ideal venture if you are shopping and advising other people. The first thing required is specialization in a specific type of purchasing sector.
It is important to have good knowledge about the products that are in the market, and the best stores to buy them.
You can search for customers through friends and their contacts, and creating a blog and write about your purchases so that your readers will be interested in hiring you.
10. Repair computers
Without leaving home, you can start computer repair business with little money in the pocket. All you'll need is space to work, repair kits, and most importantly hardware/software skills.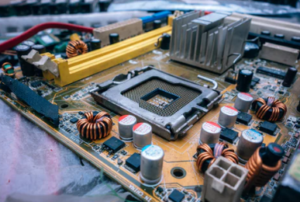 You can repair PCs or laptops or talk to business owners in your city to have them call you when their systems stop working.
11. Translator from home
Translation is a growing and never ending market. With so much content produced throughout the world, millions of companies (and even individuals) need people to translate the content.
You can start translating simple texts such as documents or small articles, to entire books or websites and blogs.
Some of the best websites to look for work as a translator are ProZ.com, TranslatorsCafe.com, or Upwork.com.
12. Beauty Consultant
The world of beauty has infinite possibilities to create profitable business from home with little investment.
The options available are – becoming a representative of a brand and sell online or door to door, create an online store with your own products or other companies, give advice on beauty treatments…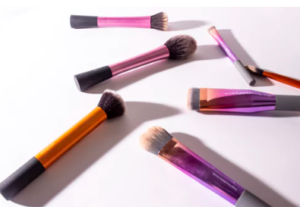 The important thing here is to have good knowledge of aesthetics and products that exist today in the market.
13. Small Business Consulting
If you have experience doing business (even if it wasn't your own) and know how to manage it to make it successful then become a consultant to small and medium businesses.
Many entrepreneurs need professionals to advise on improving their business. And they are willing to pay good fees to consultants.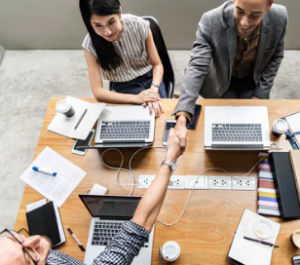 You can offer consulting via webcam or do it from your own home by converting a room into personal office.
14. Nursery at Home
This is the best home-based business that can be set up if you have small children at home.
You need to arrange home and making it lively so that the children are comfortable and enjoy. Also buy variety of toys for fun to attract and make them feel happy.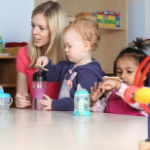 Start by taking care of your neighbors' or your friends' children to expand the business.
15. Yoga Classes
Yoga is a physical exercise whose demand is increasing drastically because of the health benefits it offers. But most people don't have time to go to a yoga center, or there are no places nearby to their homes for practicing.
And this is where business opportunity can be created. If you are a yoga teacher, or have advanced knowledge of this exercise, offer private classes.
You can do it online through a webcam, or if you have a large room to teach, or go to your clients' home by charging extra money.
If you are passionate and want to devote yourself completely to it, a good idea is to attract more students and generate good income by opening a yoga center.
16. Event Planner
Whenever your friends are planning to throw a party, do they call you to organize the celebrations better? Then event planning is a perfect business opportunity.
It's a fun business with a good income potential with little investment. All required is experience in organizing different types of events and knack of self promotion. You can also create a website to advertise your services and increase traffic to the website.
Organize party for friends so that their contacts can see your skills. This will naturally give more clients in the future.
17. Handmade Candle Making
Although we live in an increasingly advanced world with digital technology for almost everything. But there are also a large number of people who love being traditional. And that's why products like handmade candles are a big hit.
You need to buy some basic materials such as beeswax, wicks, molds, dyes, and natural smells.
On YouTube you can find many videos to learn how to make them step by step. And then sell it on Facebook, Amazon, your own online store, or at craft market.
18. Personalized T-shirt Printing
For this venture the basic materials required are t-shirts with different colors, good texture, and a small team to print photos or designs on the garments.
Small printer is good for this job, but is expensive (about $300 approximately).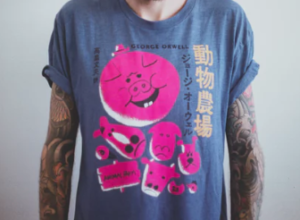 However, there are also specific papers that can be bought from specialty stores which are much cheaper (about 20 sheets usually cost $25).
Here's how it works:
On a regular inkjet printer, load specialized paper, and print the image you want to stamp.
Once this is done, place the paper with the image on top of the t-shirt, run clothes iron over it, and the drawing will be printed to the t-shirt.
It is a much cheaper solution than buying a special printer. So this is another way to start business without spending too much money.
The ideal is to start this business on the Internet through a Facebook page or creating online store. And when you are successful, open a T-shirt shop.
19. Create your own online store
As you have already seen, the easiest way to start a business if you sell physical products is through an online store. You can sell any type of product to the customers located worldwide.
Starting online store not always requires software skills. These days readymade online platforms can be purchased. These platforms let you create online store in a few minutes just clicking with your mouse, add the required elements, and giving it a professional look.
Of course, customization would need technical skills. But if you are successful initially, then hiring a tech person will make sense.
20. Open a Bed & Breakfast
Do you have a room (or rooms) with its own bathroom and is it private from the rest of the house?
Then you can start a bed & breakfast business where you give accommodation to people who want to stay for a few days, and include breakfast/lunch/dinner at an additional price.
For example, start by renting the room two days a week (Saturday and Sunday), and then rent it for more days in the following weeks if you are successful.
When you make good profits, rent an entire house as if they were a hotel.
21. Make Gift Baskets
From business events to baby parties, occasions like Christmas, Valentine's Day, Halloween, or birthdays, gift baskets can be made to fit anyone's taste.
The materials required would be products for these occasions such as baskets, decorative cans, or decorated gift boxes, etc.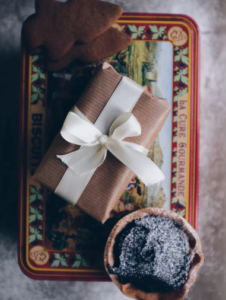 Attractive packaging is fundamental in this business. You can't put the items in any way and expect them to sell well.
You can start this type of business at home by creating an online store and listing different baskets.
22. Sewing Business
Another home-based business is sewing.
You can do everything from simple alterations to the garments, launch own brand of clothing, provided you are good in design and creation.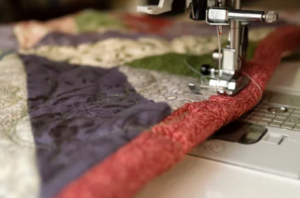 The best way to promote and attract customers is through your own contacts. So first start by offering services to the neighbors and friends, and request them to refer and tell people about your business.
23. Patisserie at Home
Almost everyone likes desserts – cakes, cookies, muffins, cupcakes… If you have good hand for baking delicious desserts, start own bakery at home.
You can sell variety of sweet foods, but it is recommended to specialize in a specific type of dessert.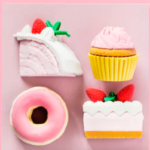 You can sell these delicious snacks at parties, have customers pick from house, or sell them online and to bakeries.
Once you generate good income, expand and rent premises in a commercial place and start the business from there.
24. Sell Crafts
Do you love creating crafts at home, like photo frames, dolls, or jewelry? You can make the most of this by starting own craft business.
If you don't want to move away from home, the ideal solution is to open a Facebook page or an Instagram account. And upload photos of handicrafts for followers to contact you and order.
Once the sales increase, open an online store to further grow the venture.
And if you don't mind leaving home, sell art work in craft fairs, flea markets, or even in dedicated stores.
25. Create Magazine
This is a great alternative to blogs and earn money successfully.
Choose a specific topic in area of expertise and then start creating different articles with nice visuals.
You can edit the magazine online on platforms such as 123mag (free if it's digital) or Joomag (free up to 100 subscribers). Monetization can be done with ads or by charging a fixed price from interested buyers.
For promotion – create a Facebook/Twitter page/website.
26. Sell Online Courses
Do friends and family always praise you for something you do well? Then teach others that special skill by creating own online course. This business is a lot like being a private tutor.
Various online courses can be created depending on the skills: cooking, playing an instrument, English speaking, make-up, handle a computer program….
You can offer these courses in different formats, such as video, audio, or PDF file. And sell them on websites like Tutellus, Udemy, Amazon, or on your own blog.
The biggest difference starting a business with this method is that, initially you'll have to work a little on creating the courses, and then make it available online for purchase. You'll then be able to sell it multiple times and make profits automatically without effort.
27. Manage Social Networks
Social networks are increasingly important for large companies, small businesses, or people with a blog. This is because they are valuable tools for promotion and attract new customers or readers and manage reputation.
And that's why many companies or bloggers need people with expertise in managing social network and help in publishing various types of content to increase website traffic.
So if you are expert in managing Twitter, Facebook, Instagram, or Snapchat then turn your expertise into becoming a community manager from home.
28. Massage therapist and physiotherapist
Hectic schedule and work pressure results in stress and as a result living a normal life becomes difficult as muscles do not get relaxation.
That's why individuals look for masseurs or physiotherapists for relieving stress and get physical as well as mental stimulation.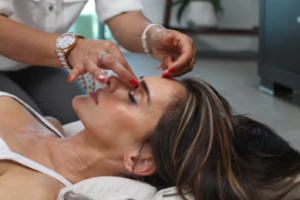 For this type of home business it is mandatory to have degree that accredits you as a professional. This is because you will be dealing with physical health of clients.
So if you are certified and have necessary equipments e.g. stretcher; you can have customers to visit home and give them massage, or go to their home for providing the service at an extra charge.
29. Childbirth Preparation Courses
In most countries, national health system offers free childbirth preparation courses. However these are always of good quality or there are simply no such places for pregnant mothers.
So if you are educated in this field (or have experience working with pregnant women); then start a business of childbirth preparation and parenting courses.
If planning to offer this service at home, make sure there is enough space and comfort in the room for mothers to feel comfortable.
You can also give these courses directly over the Internet through a webcam, or go to clients' homes and offer service.
30. Travel Agency
One of the most profitable home-based businesses is online travel agency where visitors are offered stays and flights at good prices.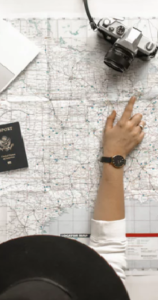 You can create a website and display travel packages along with their prices. Or create a comparator site offering visitors options to choose from. This option requires development of comparator software.
So as you can see there are many home-based businesses that can be started with little capital bringing good benefits in addition to professional independence.
So what venture are you planning to start from home? Share it in the comment box below.