2020? 50 Jobs after Retirement with Good Pay to Keep Earning
Retired doesn't mean, you've lost everything and there's an end to making income.
If you are facing boredom, loneliness, or just too much free time or short of money then there are many reasons why returning to work – especially part-time or flexible work (using a phone or computer) makes sense.
And there are many jobs that older people can do even after retirement as follows:
1. Voice-Over Talent
Median Hourly Rate: $40
Median Annual Pay: $25,000
If you think to have the skills to do voice-over work, such as for audiobooks or training videos, VoiceBunny has tips. Although the pay is less, that should not deter anyone looking to work after retirement and earn money.
Remember, something is better than nothing, you know and that too a meaningful work with potential to grow in the future.
2. Cashier/Payroll Specialist
Median Hourly Rate: $10
Median Annual Pay: $30,000
Accounting skill is such a skill that will never go out of demand, even after retirement. Payroll, tax advice or consultation can be done on a part-time or full-time basis.
3. Antique Seller
Median Hourly Rate: N/A
Median Annual Pay: N/A
There is money in buying and selling antique furniture, perhaps doing some renovations. Knowledge, experience and contacts can make a difference in profits. And online sales channels like Craigslist, eBay, Etsy and Krrb help in selling the merchandise.
4. Artist
Handicrafts, sewing, painting and other arts and crafts should not be limited to gifts for friends and family. Consider selling such items at fairs (especially on holidays) and on websites such as Etsy, ArtFire and others.
5. Writer
Median Hourly Rate: N/A
Median Annual Pay: $50,000
Writing could be of any type (technical, financial, etc.) and at the same time it can be creatively rewarding and demanding career for retired individuals to keep earning money. You can get writing assignments from publishing companies, website owners, and others.
6. Child Care
Median Hourly Rate: $10
Median Annual Pay: $22,000
Specially for parents and grandparents, caring for other people's children should be easy and familiar. Retirees near tourist attractions such as Disney World can explore the hotel's child care services.
7. Stylist
Median Hourly Rate: $9
Fixing hair for everything from corporate events to weddings needs someone with patience, skill and strong nerves. People who pay to look great can be very demanding. A hair stylist artist may charge a higher rate and according to PayScale, the median pay is above $12 per hour.
8. Customer Service Representative
Average Hourly Rate: $13
Ideally, customer service is more than just listening to the complaints. It is infact, a very critical job requiring an executive to solve customer's problems, guide them, explain product/service features, training employees and much more.
9. Delivery Service Agents
Average Hourly Rate: $13
Delivering packages and documents can be less work than carrying people. An interesting option is Amazon, which promises flexible schedules and payment rates of $18 to $25 per hour. However this can be a physically straining job for seniors after retirement.
10. Direct Seller
Average Hourly Rate: N/A
Tupperware, and Mary Kay still use "sales consultants," but they're not the only ones. When exploring "multi-level marketing," where people are encouraged to sell to family and friends and sometimes recruit them to sell, consult the Federal Trade Commission for guidance on how to ensure the work is legitimate.
11. Dog Walker
Average Hourly Rate: $13
Walking dogs not only gives you money – it also benefits by providing your body with fresh air and exercising helps in staying fit. Put flyers in local stores, community centers, pet shops and animal shelters to attract work, or sign up for Rover.
12. Publisher
Average Hourly Rate: $20
Finding correction and writing work of others can come from Craigslist, Indeed, Freelancer, elance and many other sites. And it involves writing/editing work for almost anything from real estate brochures to restaurant menus to newspaper ads. Magazine publisher's average annual pay is $82,000.
13. Answering Expert
Have you ever wondered how websites that answer questions get their information? Many employ part-time people. JustAnswer pays for your experience in answering questions in specific areas with a good compensation per week, depending on the topic.
14. Fast Food Chain Worker
Average Hourly Rate: $8
No one is going to get rich working in a fast food restaurant, but it's a way to earn extra money working part-time after retirement.
15. Focus Group Member
As long as there are market studies, there are focus groups. These days, many focus groups are not physical; the work is done online, causing some focus groups to deal with online surveys. Focus group sites that are worthwhile include Focus Point Global, SIS International, and Luntz Global.
16. Garage Sales Consultant
You can make your own garage sale a couple of times. But after a while there won't be much to sell. To make this a part-time job, use your experience to help others. The money you can make depends on your ability to negotiate.
17. Florist
Average Hourly Rate: $12
Florists work with beautiful products all day, make people happy – or at least feel better, through their creativity. It requires applicants to have some knowledge of plants and flowers, an innate talent, and skills in customer service and time management.
18. Graphic Designer
Average Hourly Rate: $16
Average Annual Pay: $42,000
Design brochures, websites, menus and other products for individual customers, or do online work through sites such as Creative Market and Big Cartel. You can infact directly approach companies and present them your portfolio.
19. Technician
Average Hourly Rate: $20
Do your friends and family always come around for help with jobs like building fences or repairing furniture? So why not get certifications, licenses and insurance described by the Association of Certified Professional Utilities and start making money after retirement.
20. Healthcare at Home
Average Hourly Rate: $10
These health care workers take care of people in their homes. Usually they work with elderly or disabled patients, doing everything from checking vital signs to helping with physical therapy.
21. Home Decorator
This is a good job for someone with interior decorating skills who can handle tight deadlines and is good at working with others. This typically involves partnering with real estate agents to help them redecorate homes for sale.

Visit website StagingDiva.com offering suggestions to get started on home staging via books, guides, courses, etc.
22. Landlord or Housekeeper
Average Hourly Rate: $11
Everyone wishes to have a clean and hygienic home to find peace. Part-time house cleaning can be lucrative, with flexible schedules, and work can easily be found independently on websites such as Care.com.
23. Home Inspector
Average Hourly Payment: $19
Home inspection requires training, and can be difficult – if not done properly. It can be displeasing to the home buyer, seller, or both. But you can make a real difference in people's lives at an important time.
24. Home Caretaker
Average Hourly Rate: $12
Offering to take care of homes while their owners are out means staying in a new place. But not everyone pays – many of them see it more as a way to save money and security. But you can explore possibilities on HouseSittersAmerica.com offering dog, pet, and house sitting services.
25. Gardening
Average Hourly Rate: $14
If mowing the lawn and trimming the trees in the yard is more fun than a chore, it can be a route to earn a little extra cash for retirees. Compensation for caring for lawns and gardens in the neighborhood depends a lot on the location, task and size.
26. Library
Working in a library usually involves listening to people, describing the kind of information they want and helping them find possible sources – like a human search engine. The work is generally quiet and adapts to those who enjoy working with people.
27. Medical Records Officer
Average Hourly Payment: $13
Paper forms to be completed in a physician's office are just a few of the sets of information that health professionals need to enter quickly and accurately into electronic record storage systems.
28. Job Coach or Mentor
Average Hourly Rate: $13
To stay close to a profession without the hassle of having a full-time job, consider mentoring or job training for someone just starting out in business.
29. Model
Average Hourly Rate: $27
Model is not just for teens. After all; magazines, websites and TV ads that need older people don't put makeup and wigs on young models. For more information, visit the websites of agencies that specialize in senior models.
30. Musician
Average Hourly Rate: $45
Musicians who work at local dance clubs, weddings or live music nights in bars and restaurants may not make much money, but they can make music and receive money at the same time. The hourly rate is relatively high.
31. Neighborhood Chauffeur
Average Hourly Rate: $13
You don't have to register with Uber or Lyft to help neighbors, whether they are parents who want to take children to after-school activities, seniors who can no longer drive, or those who don't have a car. Sites like Monster can be helpful in finding customers.
32. Online Instructor
Average Hourly Pay: Varies
OnlineCollege.org has a guide for people to start teaching online, and the National Education Association has tips on teaching high school students online. Sites like Udemy and Teachable allow instructors to create their own courses and earn money based on number of individuals subscribing. Potential to increase the income is directly proportional to the growth in positive reviews.
33. Park Rangers
Average Annual Pay: $38,000
Fresh air, scenery and wildlife – sounds like an attractive workplace? Some park ranger jobs require a degree in a related field, such as forestry, and sometimes emergency training as well.
34. Personal Chef
Average Hourly Rate: $21
For people who enjoy cooking, a job of a part-time chef can be interesting. Chefs must be able to adjust to personal needs and tastes and meet deadlines.
35. Pet Caretaker
Average Hourly Rate: $13
Similar to caring for children, pet care is also a lucrative job after retirement. With owners treating their pets as children, you can make money by building a clientele and having referrals.
36. Photographer
Average Hourly Rate: $25
Photographers who perform weddings, baptisms, graduations and baby showers need specialized equipments, skills and experience. But selling your photos to photography websites like Shutterstock and iStock is another way to get started in the industry after retiring.
37. Post-Secondary Instructor
Average Hourly Rate: $22
It is not just master's degree professors who can create and teach university classes. Community adult education centers and community colleges often require people with bachelor's degrees and life experience.
38. Project Manager
Average Hourly Rate: Varies
If most of your career has been spent managing projects, don't replace it completely. Stay connected in your industry and offer services as a project manager. Upwork.com is one such site to help you find jobs.
39. Public Service
Average Hourly Rate: Varies
Part-time compensation for serving on a school board or city council counts more when you're doing something worthwhile for the community.
40. Recruiter
Average Hourly Rate: $16.86
Average Annual Pay: $50,000
Websites like LinkedIn and Monster advertise jobs and look for candidates. But there's no substitute for experienced people who know what a company needs. Retirees can be perfect for helping recruiters and headhunters.
41. Repair Work
Average Hourly Rate: $14
For those who understand how things work, in and out, there's money to fix everything from watches to lawn mowers to sewing machines. The U.S. Bureau of Labor Statistics predicts modest growth in this sector until 2024.
42. Researcher
Average Hourly Rate: Varies
Being a research assistant is a good job for people who love to find and evaluate information. LinkedIn reports thousands of research assistant positions in cities and towns across the country in academic and corporate settings. Pay can depend a lot on qualification, experience and sector.
43. Ski Patrol
Average Hourly Rate: $15
Yes, retirees can be ski patrols. Work often comes with advantages like – discounted ski pass, plus knowing you're helping people stay safe and providing help when there are problems.
44. Street Artist
Average Hourly Rate: Varies
It's much more than having an instrument, a nice voice, and patience. Being a street artist is legal and safe only in certain places, and you may need a permit. In New York City, to use a "speaker, megaphone or stereo on a street needs a $45 permit. Artists who make animal balloons, magic and sketches can work on this as well.
45. Swimming Instructor
Average Hourly Rate: $12
Being a part-time swim instructor and lifeguard is a way to earn money, stay fit and get to know community members.
46. Tax Expert
Average Hourly Rate: $12
If you've spent another tax season being sought out by friends and family for help, you probably have the skills and experience. Anyone can be a tax preparer, as long as they have an Internal Revenue Service tax ID number.
47. Tour Guide
Average Hourly Rate: $12
Being a tour guide is a good way to get to know a community and share knowledge. It takes work, study, perseverance and being good to people. One way to start is with volunteering at a local museum, art gallery, zoo or aquarium.
48. Translator
Average Hourly Rate: $20
Writing or speaking another language is a huge advantage in many sectors, including tourism, government services and business services. Bureau of Labor Statistics shows strong growth in translation industry until 2024.
49. Shirt Designer
Average Hourly Rate: N/A
You can find many easy, low-cost ways to design clothings. Using websites like Teespring and Teechip, it's easy to get custom shirts (as well as other clothing items) to sell. Zazzle and Etsy can take a designer even further.
50. Tutor
There are many tutoring services for individuals, including Kaplan, Golden Voice English, and Chegg.
Author Bio:
Hi, I am Nikesh Mehta owner and writer of this site.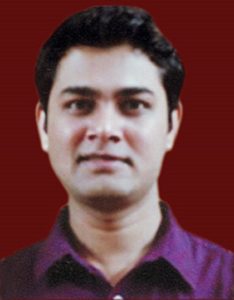 I'm an analytics professional and also love writing on finance and related industry. I've done online course in Financial Markets and Investment Strategy from Indian School of Business.
I can be reached at [email protected]. You may also visit my LinkedIn profile.