The ONLY 3 Ways to Make Money Are….
What is Money?
It is simply a means for people to achieve certain ends and to lead a dignified life. Money is similar to energy. It keeps on coming and going. And the process continues.
Is it the best solution?
This is difficult to answer but there are hardly any other options to choose from. But for all those who think that money is something very dirty, vulgar and ordinary, the recommendation is to open the mind. Money, like almost everything, is neither good, nor bad, nor regular. It depends on how you get it and use it. But it is necessary. Whether you like it or not, everyone needs it. If someone thinks otherwise, perfect. Mention why in the comments section at the end of this article. Most people consider that money is necessary to live and this thinking forces them to learn ways and solutions to earn…In short, one wants to learn how to make money, how to create different sources of income, generate profits or create constant cash flows, according to Robert Kiyosaki.
But what for?
There are broadly two reasons – Either to lead the life they want OR at least, to stop worrying. Having said all that, we can start with the following assumptions:
How to generate sources of income is something that interests most people.
They are interested because some of them are unemployed. Or, if this is not the case, they may not get enough income (in many countries, working no longer brings you out of poverty).
To create sources of income, to make money, you need ideas, solutions and something very important, without which everything fails: a strategy.
And this article proposes a strategy, a way, so that you can finally stop worrying. Here we go.
1. Make money offering own products or services
This is the first step you can take if you are a creative person. If you are not, move on to the next point. But it's worth reading, as you never know, it might open your mind, as mentioned above.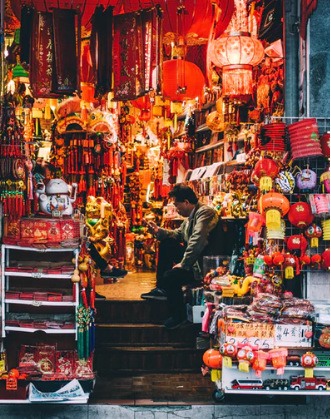 How to make money. Creativity.
To create your own products or services (in short, to create whatever you want) you can take into account these little tips:
Examine what you're good at, what are your skills or talents. It will be easier for you to do what you know than what you have to start learning.
Inclination for the fields, sectors or activities that you like. This will constantly motivate you to do better and keep you away from things you don't like.
If there are things you don't know how to do (which there will be, for sure). Either you give it up or cooperate with people who know how to do it.
Don't lose sight of the fact that there is always a natural flow of things that pushes you and puts what you need in the life's journey. When you tell life that you're willing, that you're there, that you want to do things, you'll get answers! Just open your eyes and stay awake. Sleeping is a rather nocturnal activity.
Be aware of something very simple – some activities work in automatic or semi-automatic mode and others do not. If you want time and freedom, you already know where to choose. As a general rule, if you start a certain service you will have to be physically present to provide it. If you create one or more products it is more likely that you can automate the process.
When you talk about customers, don't limit yourself to who passes in front of you. The world is very big and has enough people to sell to…!
Try to have fun, have a good time, discover things, meet people, learn what interests you. Remember this is not a job. It's a game, a fun, a challenge…Don't be boring, don't panic or panic because everything is a pleasant adventure.
Read tips on
determining what business to start
. In short, creating your own products or services is the first answer to how to make money and generate sources of income. But if you nevertheless feel that the creative vein is not your thing and you are not for inventions, then no problem, don't worry, move on to the next point. Read: 9 Steps to
start a business with little investment
2. Make money promoting other people's products
If you don't want to create anything of your own, offering the products or services of others is also a fantastic solution to earn income. But with passion and hard work.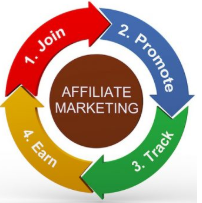 You can do it either physically, in person, as you have done all your life, or online, through Internet business. It's called
affiliate marketing
, And in either case, it's a way of doing business with which you can of course achieve success.
Advantages?
You don't risk thinking about whether the product will work or not, because it is already doing so. So you're on the safe side.
Disadvantages?
The profits per unit are lower than if you sold one of your products. But don't be fooled, there is actually a trick – what do you prefer to sell? 10 units for $5 or 100 units for $1? Do the math. But take the word – if you decide to jump to affiliate marketing for making money then the internet offers abundant legit products to sell.
3. Make money by investing money
And at the end, once you start earning income, the next step is to put the money to work for you. Make it grow, make it generate more money.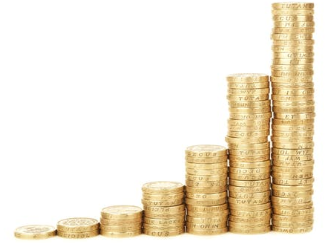 So here's how to grow money when you have enough money:
Invest in other people's companies: If you have money and don't want to start something on your own then, you can invest in other people's companies.
Crowdfunding: What is it? Collective participation, along with others, in third party projects.
Loans to others: The money you earn, in turn, you can lend to others in exchange for a certain interest. It's nothing but private individual working as a bank. This is nothing but crowd lending.
Other possibilities: There are other options, as well, needing a little training, such as investing in the stock market, generating dividends in stock markets, debt instruments, etc.
Do not forget, in any case, that money can be invested when you have too much and have no debts or risk of falling into any type of insolvency.
In short, and to sum up the 3 ways to make money are:
Becoming creator i.e. produce your own products/service
Sell products/service made by others
Invest money to grow money
Do you think there are enough ways to make money and create sources of income? Then mention that in the comment box.
Author Bio:
Hi, I am Nikesh Mehta owner and writer of this site.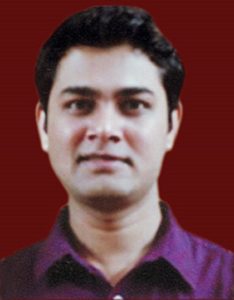 I'm an analytics professional and also love writing on finance and related industry. I've done online course in Financial Markets and Investment Strategy from Indian School of Business.
I can be reached at [email protected]. You may also visit my LinkedIn profile.